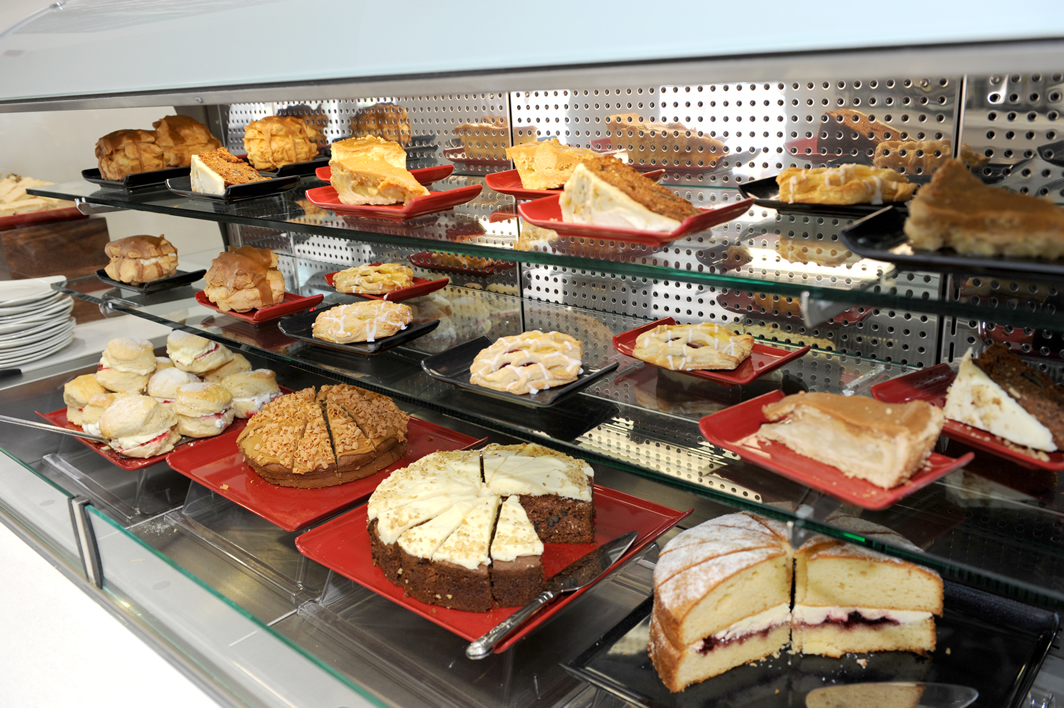 The Blacksmith Restaurant and Bar has recently been transformed as part of the £2 million refurbishment programme at Gretna Green Famous Blacksmiths Shop. This light and airy restaurant and bar feature offers a spacious self-service area where on display is a range of dishes from light snacks to cooked meals, including a carvery and delicious home-baking as well as hot and cold refreshments. Part of the restaurant, the Conservatory makes a great spot from which to people-watch as wedding parties come and go from the Famous Blacksmiths Shop.
Contact details - tel: 01461 338 365
Newly Refurbished in 2012...
In the Blacksmiths Restaurant enjoy the comfort of traditional, wholesome, value for money meals reflecting the flavour of Scotland and the local region. The ingredients for these homemade dishes are especially selected to reflect the diversity of local and Scottish produce. A noodle and stir fry bar has also been added to introduce an element of international cuisine.
Food is served all day and the Blacksmiths Restaurant also has a licensed bar which includes amongst their drinks selection a range of local beers, wines and whiskies.
The décor is fresh and bright with a modern feel. The romance of Gretna Green is reflected in the pictures that decorate the walls. In the bar area a custom made massive double-sided open fire with blacksmith beaten steel canopy features as a centrepiece.
A Perfect Wedding Reception Venue...
The Blacksmiths restaurant and Bar is a great place for an evening event...hidden beneath the dining tables and chairs there is a professionally sprung spacious dance floor perfect for dancing the night away! Situated adjacent to the historic building of the Famous Blacksmiths Shop it is a perfect venue for a wedding reception.
Call us now on 01461 337 007 for more information.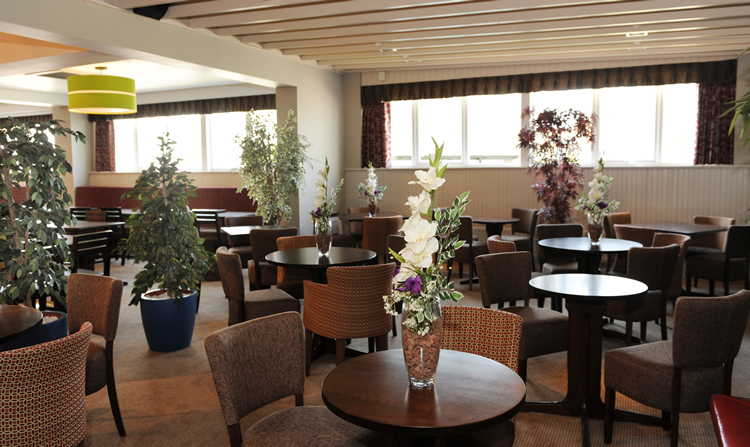 Or why not take a detour next time you are driving on the M74 and looking to stop at a motorway service station, but instead take time to relax with the kids in this wonderful restaurant, we even have a kids play area to entertain the kids!