Entertain your group with an introduction to the whisky heritage the Scots have become synonymous with.
The Whisky House at Gretna Green is renowned for its vast range of well-known, unusual blends and the rarest of malt whiskies: one of the widest ranges of Scotch malt and blended whiskies and a superlative range of liqueurs that will give aficionados a 'thirst for further knowledge'!
And why not purchase one of our bottles of whisky from our whisky and gift shop
Tastings happen on a regular basis so you can sample a blend before you buy.
Displays and an audio-visual presentation within the Whisky House tell the story of whisky.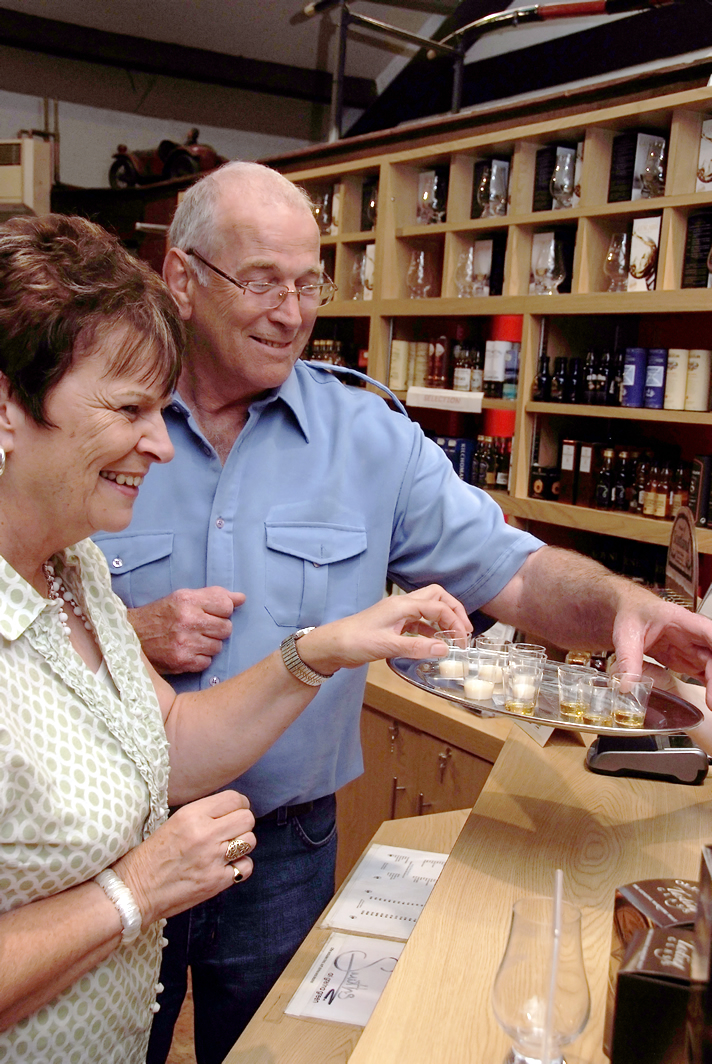 A toast to the Bride and Groom...
Why not combine a Gretna Green Wedding Re-enactment Ceremony with a whisky liqueur tasting as an optional extra (at no extra charge).
Your group can enjoy a whisky liqueur tasting within the Whisky House...as a toast to the bride and groom...drinks are on them thereafter!
Whisky Tasting Experience...
The Whisky House is part of the Scotch Whisky Embassy and that status ensures that the whisky team are knowledgeable in not only the skills of comparing whisky flavours but also the complete production of the nation's favourite tipple and the history behind whisky production in Scotland.
For groups with a special interest in whisky
If your looking for things to do in Gretna, or want to break up your journey then why not book a Whisky Tasting Demonstration? A description of the various whisky regions and the mysteries behind whisky production are part of this experience.
The climax of the demonstration is a nosings and tastings session with your group able to sample whiskies from these famous whisky regions.
This 20 minute presentation cost £5 per person.
Group Bookings
To book call 01461 337893 or contact Group Travel at Gretna Green
Getting Here
Gretna Green and the Famous Blacksmiths Shop attractions are only 2 minutes travel time from the main motorway route into Scotland (M74).