Experiences
Posted by Kiana Greenan - August 01, 2022
How we put the Green, in Gretna Green
As well as producing the best customer experience, for our brides and shoppers, we at Gretna Green care passionately for our planet. We have therefore taken small, but important steps in ensuring we are doing everything we can to be a sustainable brand. After all, how can we be the Home of Romance without giving a little love back to our planet?
Paper Bubble Wrap
To ensure your product is safely packaged but also environmentally friendly we have opted for paper bubble wrap when we can, meaning that our bubble wrap can be recycled and or composted. Plastic bubble wrap takes up huge amounts of space in landfills, and can take hundreds of years to disintegrate! So we try to limit this wherever we can. This is especially important to us over the Christmas period when we see a massive increase in gifting products.
Recycling From our Suppliers
Using paper bubble wrap is not the only step we take to ensure we are delivering parcels in the most environmentally friendly way. We also shred all unwanted boxes from our suppliers and shred all cardboard in our own warehouse to fill our parcels. This way we can reuse our own cardboard as well as take advantage of the additional boxes we get from our suppliers. This makes sure that your product is delivered in the best way possible as well as being kind to our planet.
Local Suppliers
We take pride in our geography, and as a result, try to take advantage of our amazing local suppliers from both sides of the borders. Not only does this limit our carbon footprint but it also helps us support local communities around us.
Our Green space
Here at Gretna Green, we are blessed to have a vast amount of fields surrounding our attractions. This means we have plenty of space for our wildlife to flourish and create our own little ecosystem supporting bees and pollination across Gretna Green village. This also means we have plenty of walks so our customers and colleagues can fill their lungs with fresh air.
Biomass Boilers
Over at our Famous Blacksmith Shop, Smiths Hotel and Old Toll Bar cafe we also use biomass boilers. These are extremely beneficial in limiting our carbon footprint, as biomass is classed as carbon-neutral and is a 100% renewable energy source. We also use solar panelling at our Famous Blacksmith Shop, again decreasing our overall carbon footprint and doing our bit to provide sustainable, quality customer service.
Biodegradable Confetti
Of course, we cannot forget to make our weddings as eco-friendly as possible. That's why we only sell and allow the use of biodegradable confetti in our wedding venues.
Posted by Kiana Greenan - June 10, 2022
We are excited to release our new range of Gretna Green gifts, homeware, food, drink, and jewellery.
Fill your home with scents from the Home of Romance itself, with our new Gretna Green Candles. We have crafted three original scents, including, 'The Unbreakable Bond', 'The Anvil', and 'Famous Blacksmith Shop'. The perfect gift to take home after your special day or available online now as a memento.
We also have designed a brand-new range of exclusive glassware, including champagne flutes, beer tankards, tumblers and whisky glasses. Our GG whisky glasses are the ideal gifting pairing with our new Gretna Green crafted whisky. Prefer gin? We have also been working hard on producing a crisp Gretna Green own gin which is now available in-store and online, with worldwide shipping! Going out? Don't forget to buy one of our GG hipflasks.
Shop our gorgeous range of GG earrings, necklaces, and brooches. The flawless pairings of items make for the ideal gifting experience or a little treat for yourself. We also have a range of cufflinks, pocket watches, and tie pins ideal for wedding season.
Summer is coming, however, there is no hiding from those mid-summer evening chills. Why not shop our range of Gretna Green cashmere, the perfect little cover-ups for those cooler summer nights.
Got a sweet tooth? Look no further than our range of Gretna Green sweet selections! From traditional Scottish shortbread to our uniquely baked Gretna Green fruit cakes. You are sure to find a sweet treat that suits you. Why not add a little bag of Gretna Green sweeties to your gifting? With our hand-wrapped bags, they make the perfect add-on to any gift.
Love locks, what is more, romantic than purchasing one of our Gretna Green lovelocks. Uniquely designed to go on our Love Wall. Order online now, and bring them with you next time you're planning to come down and place it at the Home of Romance, Gretna Green.
Posted by Administrator - November 08, 2019
Whisky & Gin Tasting and Scottish Anvil Handfasting Experience Vouchers
Our Scottish Experience Day Vouchers make a fantastic, unique treat for friends, couples or families, and start from just $62.20!
You can purchase one of our Experience Gift Vouchers on-site at Gretna Green Since 1754 or online here. Alternatively, speak to our dedicated team about creating your own bespoke experience by contacting us today!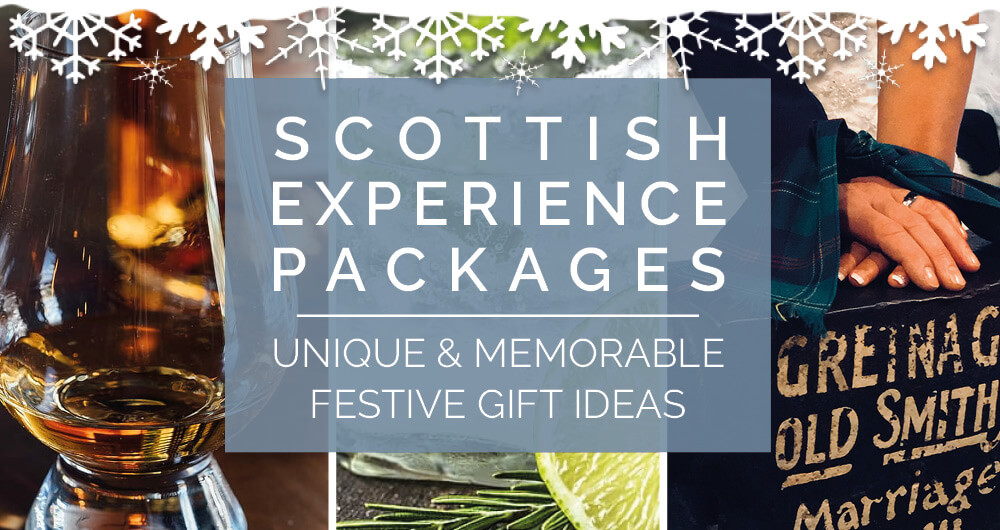 Posted by wanshu chen - March 27, 2019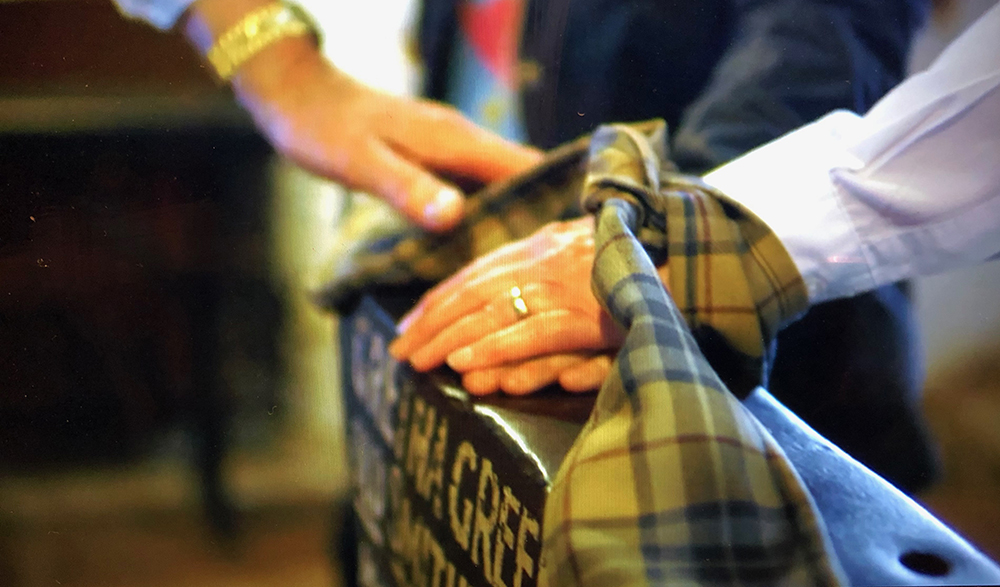 "Scotland is a land filled with treasures," according to Channel 5 show 'Secret Scotland'. A look at some of Scotland's hidden beauties and behind the scenes access to some of the countries' most popular tourist attractions, Secret Scotland with Susan Calman is a 5-part tour of Scotland, from the Borders to the Isles and all the places in between.
"This time I'm visiting the beautiful Scottish Borders" – Susan Calman.
Posted by wanshu chen - January 18, 2019
This Year Celebrate Valentine's Day at Gretna Green, The Original Home of Romance.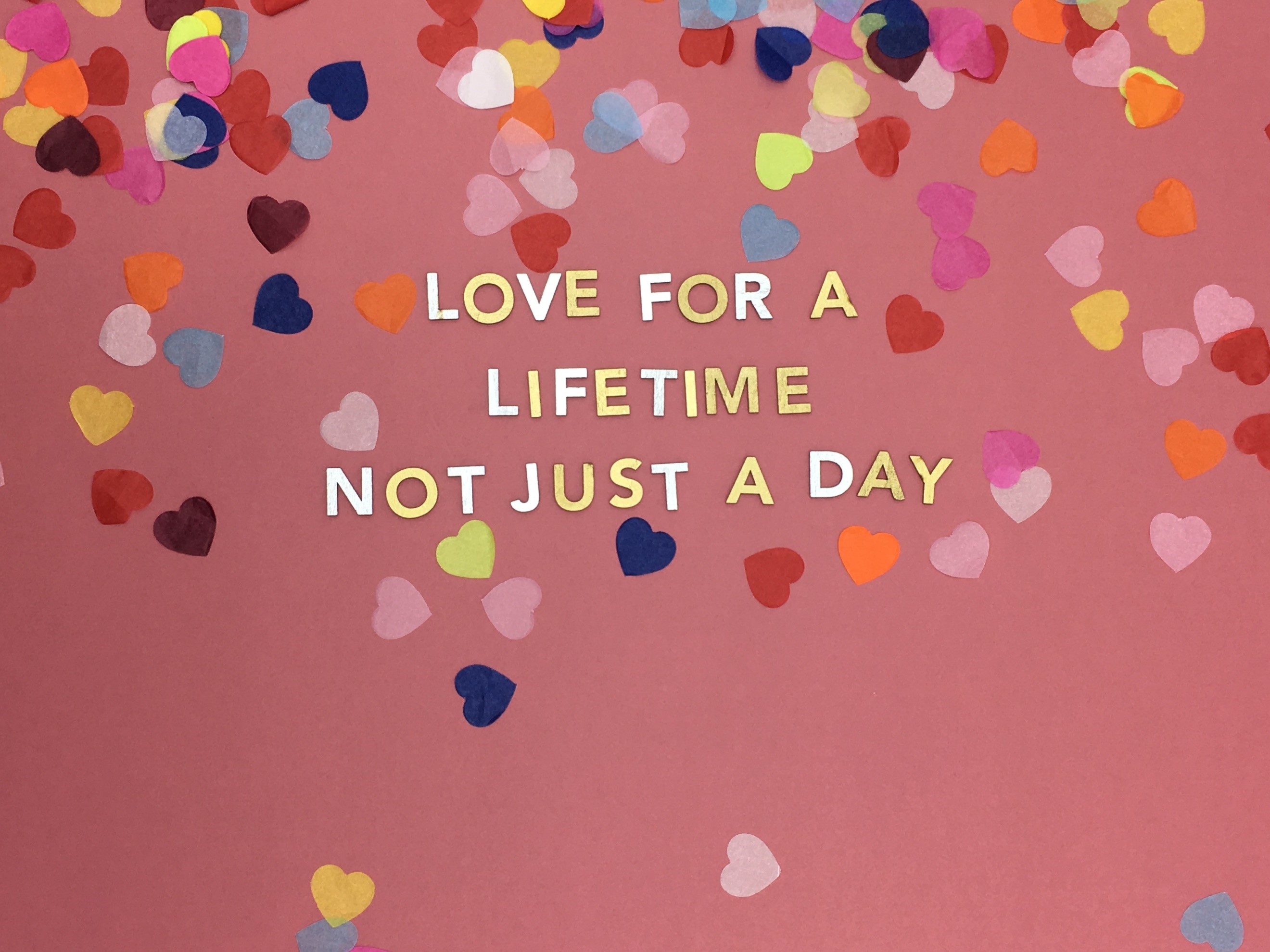 Posted by wanshu chen - September 14, 2018
Handfasting at Gretna Green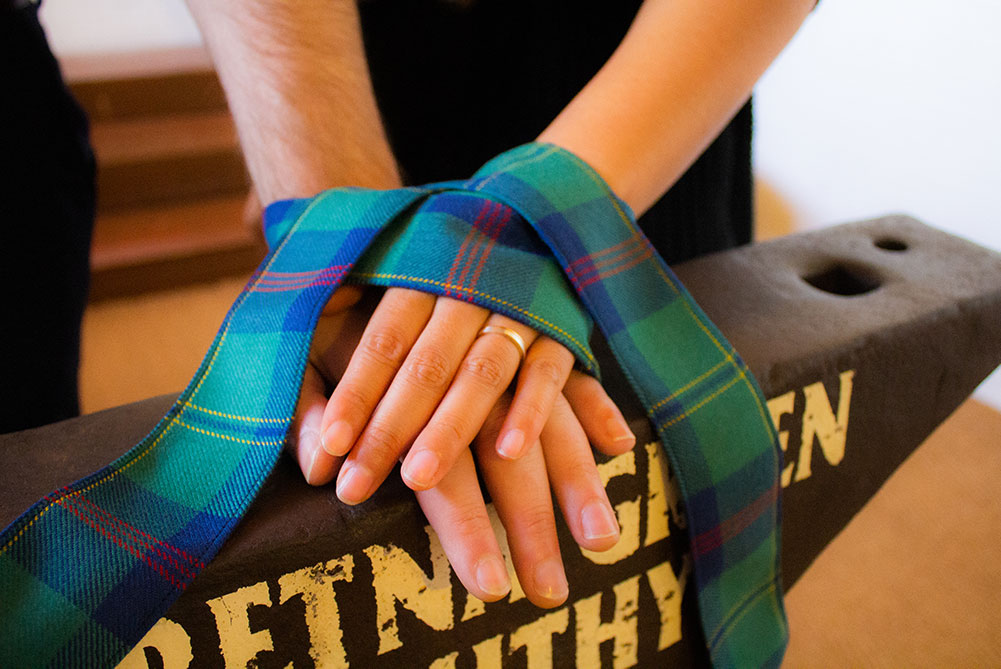 Our clients always tell us: "the Famous Black Smiths shop is a magical place", it brings people together and celebrates love in all its forms. At Gretna Green, we believe that experiences are worth more than gold. And we aim to offer the best (and unique!) handfasting ceremony, tailored to you.