Gretna Green Wedding Team - Let Us Plan Your Perfect Wedding in Gretna Green or Gretna
Who are the Gretna Green Wedding Team?
Our wedding team here in Gretna Green have over 100 years of combined wedding experience. We are part of a family business running the Famous Blacksmiths Shop, Smiths Hotel, Gretna Hall Historic Marriage House and Hotel, Greens at Gretna Hotel and the Old Toll Bar here in Gretna Green and Gretna. With a romantic wedding history stretching over an amazing 135 years through the family business and over 265 years of Famous Blacksmiths shop history, you can rest assured you're in safe hands if you choose us to help plan your dream wedding here in Gretna Green.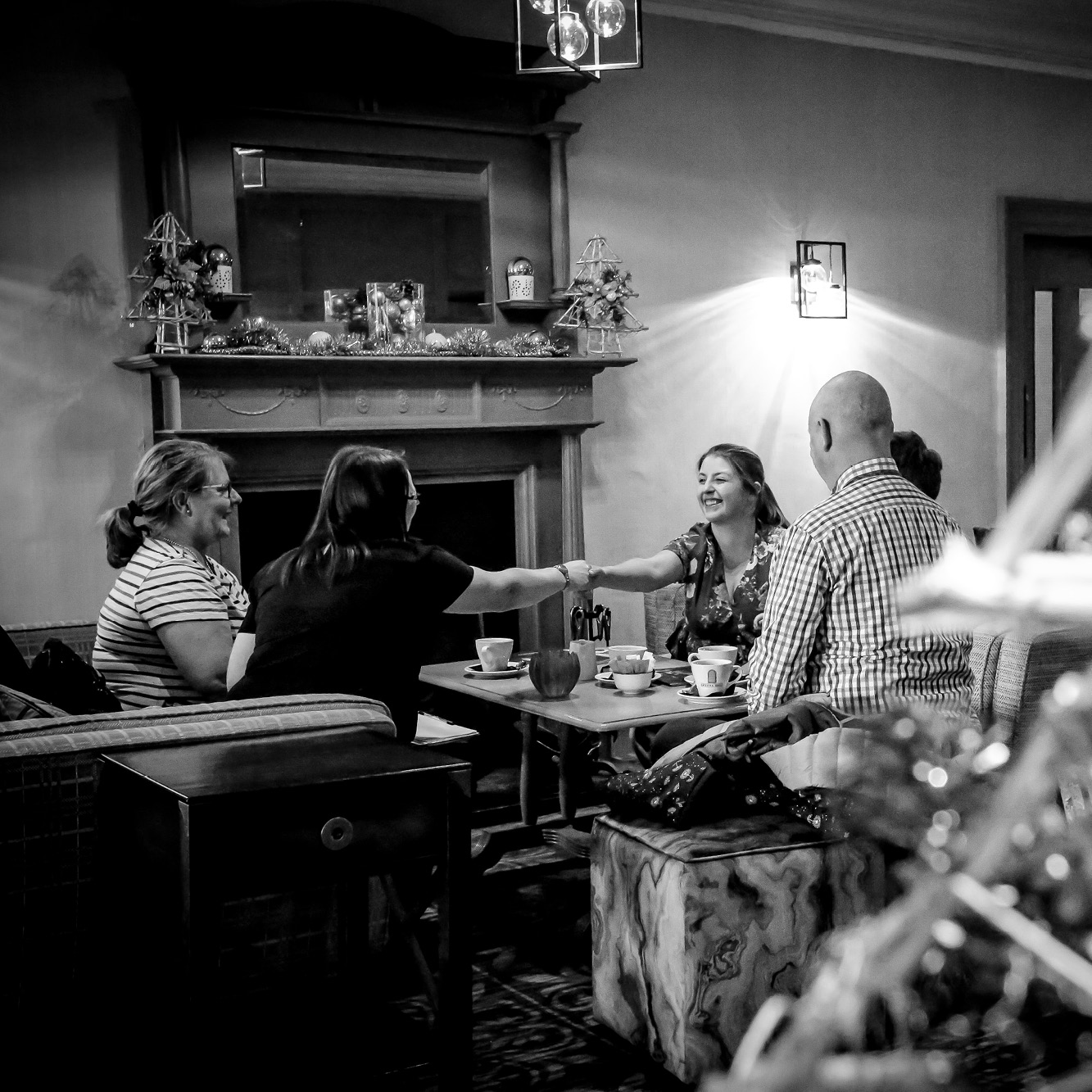 How to plan the perfect wedding?
Are you unsure where to start, when organising your wedding? Our team will guide you through all aspects of your wedding, whether you decide to have a small intimate ceremony with us, right up to a large reception with numbers in the 100's. It matters to us that your day is as special as we can possibly help make it and because we've dealt with thousands of Gretna Green weddings over the years we can promise that your day here will be a cherished one.
Why choose the Gretna Green Wedding Team?
From the moment you contact us you will enjoy a sincere, pleasant relationship with our wedding team; in fact, many couples still pop in from time to time just to say hello and let us know how they are getting on in their married life together!
Need help organising your wedding day?
Do you want help to plan your wedding day? In order to help you plan your special day, we've also designed our website around choice. You can choose to come to Gretna Green and book only your ceremony venue if that is what you wish. Or are you thinking, what if it's not possible to visit Gretna? Well, to help you customise your day with lots of fabulous extras including flowers, wedding cars, music and much more! We work closely with our local suppliers to ensure they offer the best service to you.
Do you have a set budget in mind for your wedding? Then why not take a look at our ready-made wedding packages and wedding special offers page as these change seasonally and there may be a great package to suit you at a fabulously reduced price!

Lastly, from myself and all the wedding team here in Gretna Green, we'd like to say thank you for considering Gretna Green for your wedding and we hope to see you here soon celebrating your wedding day.