Posted by Henry - January 29, 2018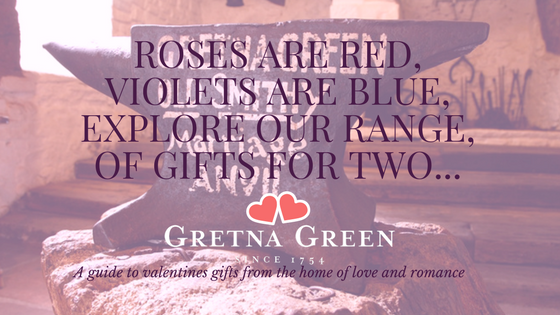 Posted by Ami - January 15, 2018
Fizz or no fizz... that is the very important question?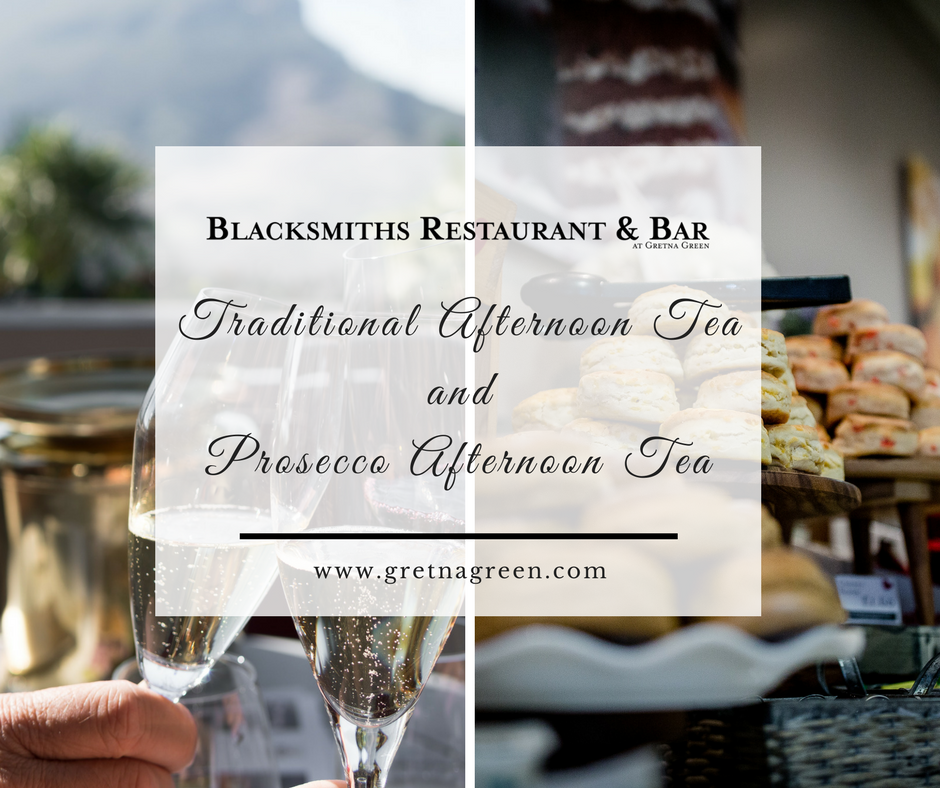 Introducing our new Traditional Afternoon Tea or Prosecco Afternoon Tea at the Blacksmiths Restaurant, here at the Famous Blacksmiths Shop, Gretna Green.
Posted by Ami - January 11, 2018
Treat the one you love to a romantic lunch this February 14th at the Famous Blacksmiths Shop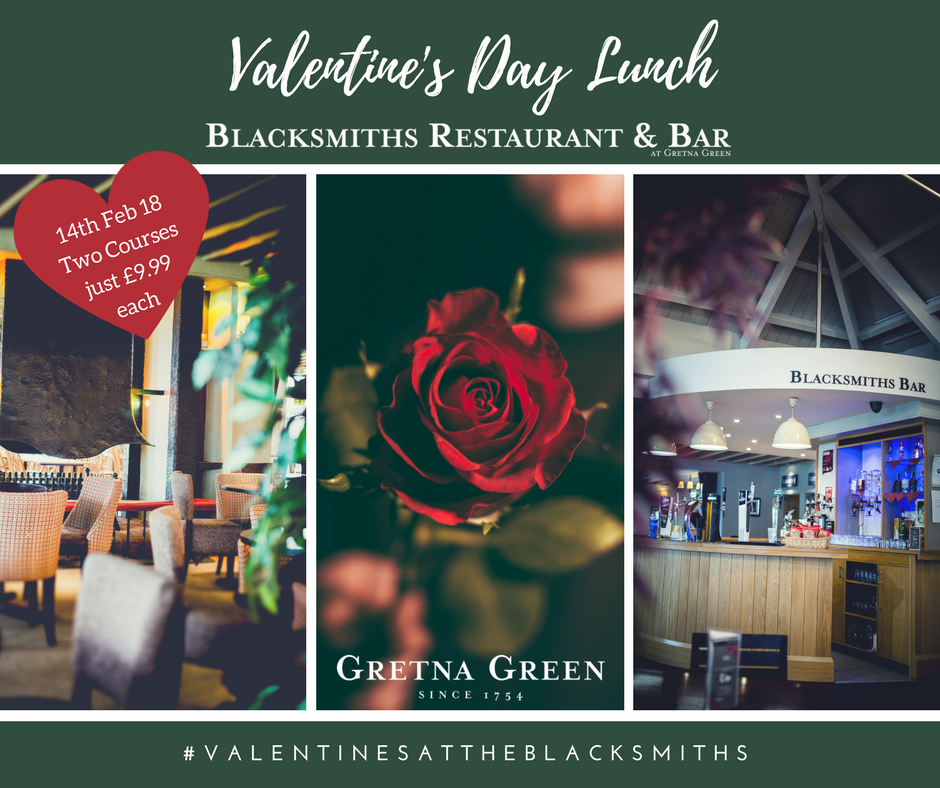 Where better to take your loved one on Valentine's day than the home of runaway love since 1754!
Posted by Ami - January 10, 2018
The perfect, unique proposal idea for Valentine's Day proposals in 2018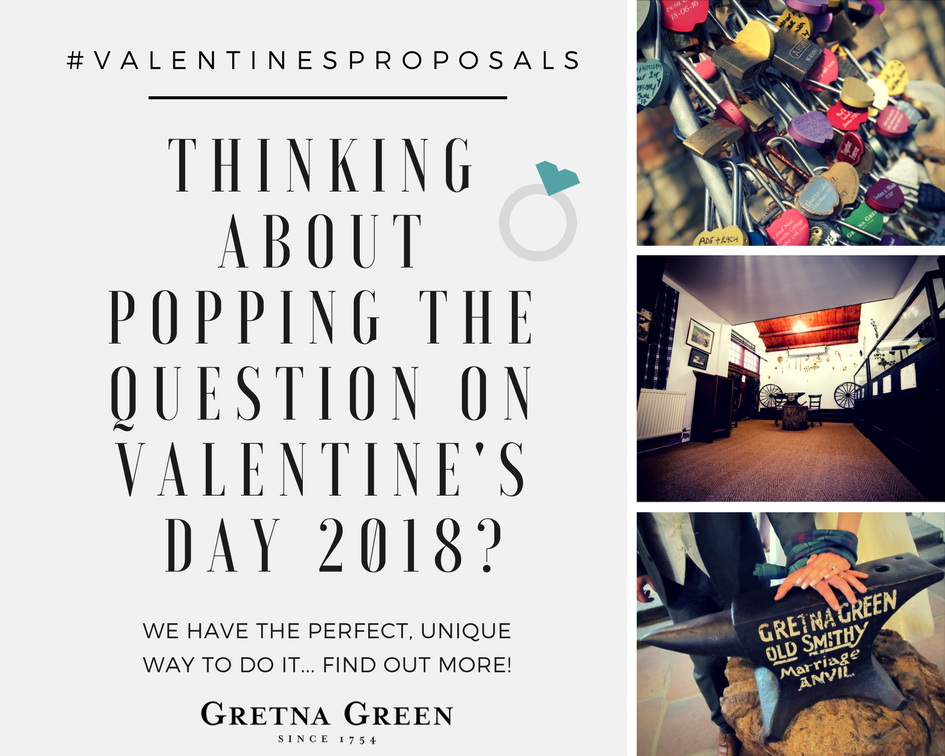 Posted by Henry - January 08, 2018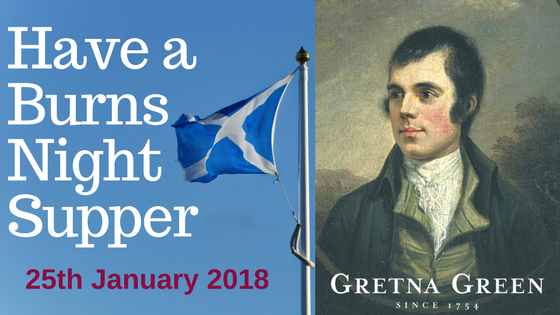 The 25th of January (Robert Burns' Birthday) is a much-anticipated part of the Scottish calendar, and a day we all look forward to here at Gretna Green.
In anticipation of the big day - we offer a few hints and tips, to help you make the most of the evening.
Posted by Ami - January 05, 2018
Our Gretna Hall Hotel refurbishment continues
Today marks the start of our next phase of refurbishment at Gretna Hall Hotel

As we reach the end of our first week in 2018, there is a buzz of excitement around Gretna Green, as we launch in to the next phase of our refurbishment plans at Gretna Hall Historic Marriage House and Hotel.
As we close our doors for the next three weeks, re-opening for guests on the 24th January (with the full renovations expected to complete mid to late February), we thought this was the perfect time to share with you, what you can expect from the 'new look' Gretna Hall.
Posted by Ami - January 04, 2018

Join us for our annual Burns' Night Supper at the Old Toll Bar, Gretna
Back by popular demand!
Friday 26th January - 6pm for a 6.15pm Start
Posted by Ami - December 15, 2017
Why you should visit Gretna Green Famous Blacksmiths Shop for a traditional 'Spontaneous Blessing'
A quick look at Handfasting history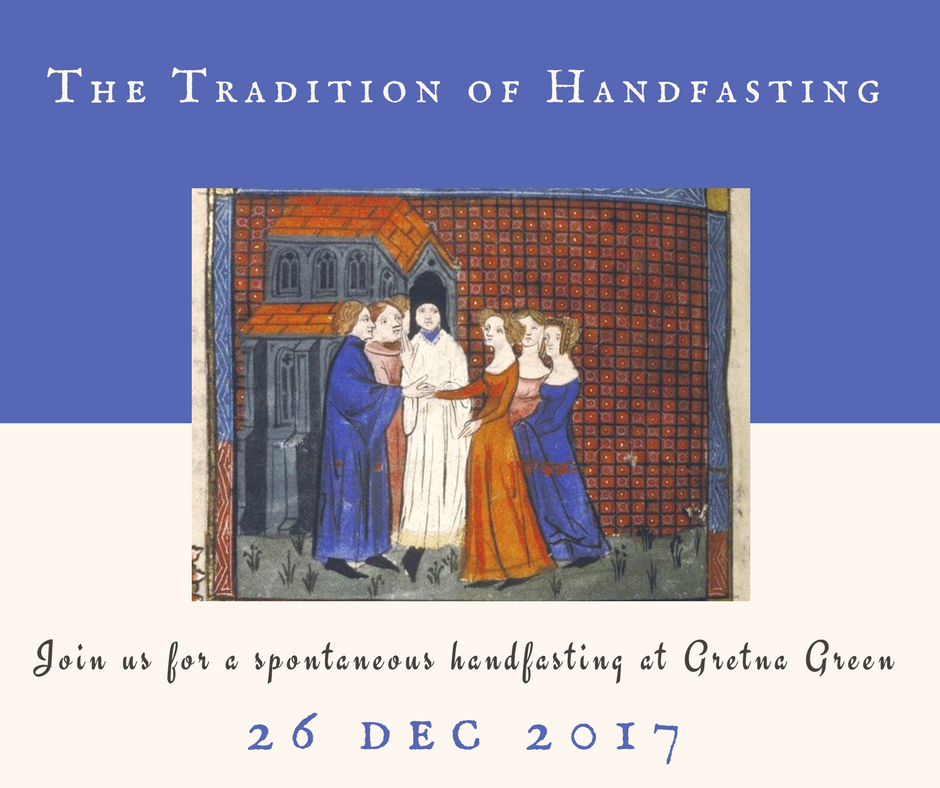 South of the border
The term 'handfasting' is both the historical term for a wedding, or 'betrothal' in Great Britain and Ireland, and also the word for a wedding in Neopaganism.
Throughout the middle ages, from the 12th to the 17th century, handfasting was commonly the term used in England to simply mean 'engaged to be married' and was a ceremony that was held, generally around a month prior to the official church wedding; to demonstrate the couple's commitment and a form of contract and as a declaration of their intention to marry. It was, however, still a legally binding marriage and considered valid; though many couples and their families still did not consider this the case until after the church ceremony. But, as with any church weddings, handfasting could only be distinguished by death.
Posted by Henry - December 13, 2017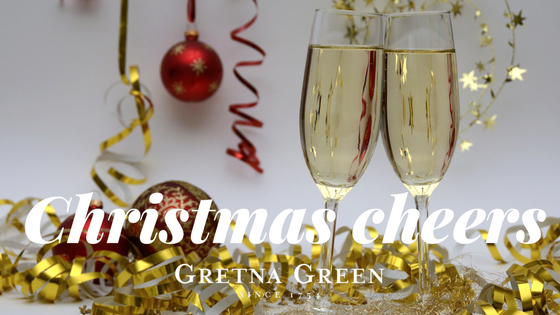 Christmas is a time for family and friends... and, for the adults, a great excuse for a nice drink!
To make your Christmas cheers go even more smoothly this festive period we've put together a range of recipes and ideas for drinks of all kinds.
Posted by Henry - December 11, 2017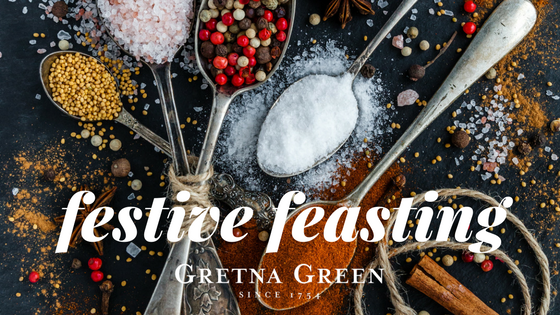 Christmas is a time for feasting and enjoying fantastic food and drink with family and friends.
In the first of our two-part feasting series of blogs, we're offering you a range of recipes, table dressing ideas and food-based fun in time for Christmas.
Fancy adding some Scottish flavour to your Christmas dinner?
Gretna Green is here to help!