How much does it cost to get married in Gretna Green and Gretna?
Are you planning your wedding and wonder about the costs? Well, here at Gretna Green we are conscious of how expensive a wedding day can be and are committed to offering a unique environment and genuine good value for your wedding day. You might have a budget and be asking yourself 'What are the fees and costs of booking a registrar'? With this in mind and to make it easier for you, we have laid out the fees below for registrars or ministers and also for booking a venue with us alongside the different ceremony types and fees that go with them.
Registrar and Minister Fees Explained
So, what happens once you have paid for your wedding venue? Once you have booked and paid for your venue we will arrange a civil marriage celebrant or help you arrange a minister for your ceremony.
For a Civil Ceremony please arrange payment for your ceremony direct with Gretna Registrars. If choosing a Religious Ceremony the fee of $213.10 is payable directly to Gretna Green upon making your booking.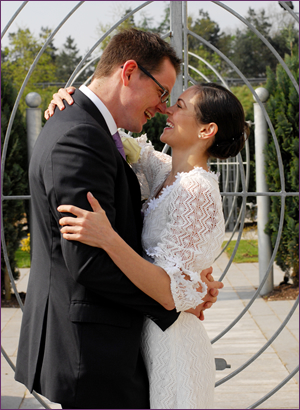 Civil Marriage Celebrant Fees 2019
(Last updated 10th April 2019)
(Payable to the Gretna Registrars direct with your M10 Form)
Monday - Friday: $418.80
Saturday: $566.70
Sunday & Public Holidays: $641.90
This includes the fee for your Marriage Schedule
Religious Marriage Fees 2019
If you are having a religious ceremony there is a separate fee of $213.10 for the minister.
The fee for your Marriage Schedule is $87.80 (Payable to the Gretna Registrars direct with your M10 Form)
Naming/Renewal of Vows 2019 - conducted by a registrar
Monday - Friday: $280.20
Saturday: $414.40
Sunday & Bank Holidays: $482.70
Anvil Blessings 2019 - conducted by a Gretna Green Blacksmiths Guide
(These are informal blessings only - not legally binding)
Monday - Saturday: $244.50
Sunday: $206.90
Gretna Green and local area wedding venue fees
Below is a breakdown of venue fees which is additional to any registrar, minister or schedule fee.
* Cost includes your overnight stay

Please call the Gretna Green Wedding Team on +44 1461 336001 should you have any questions regarding your wedding fees...