Renew your wedding vows in Gretna Green with a Handfasting or traditional Vow Renewal
Your wedding is one of the most important days of your life, as you choose to share your life with your loved one and take your first steps into your future together as newlyweds. But what if you could relive that special moment, all over again? A chance to reaffirm your love to one and other, just the two of you, or perhaps with all your family and friends around you?
Many couples will say, that their wedding day "was over too quickly" or the "best day of our lives", so why not join us at Gretna Green for a Handfasting or Vow Renewal and relive it in the UK capital of love and romance!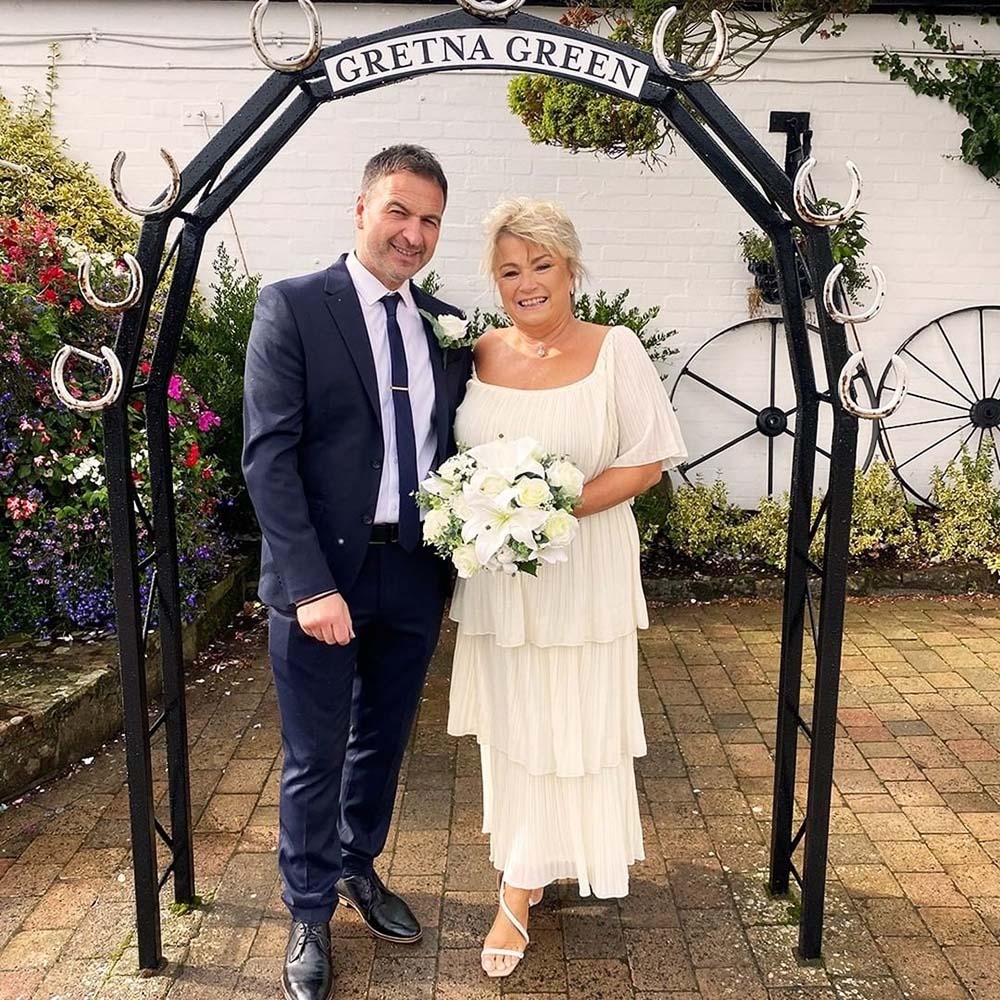 Handfasting and renewal ceremonies are becoming a very popular request here at Scotland's most famous wedding destination, which has been associated with wedding ceremonies since 1754. What better way for you to rekindle the romance in your relationship and to remind one another about the love and commitment you made to each other on your wedding day?

Your ceremony alone can be arranged here at Gretna Green or add in photography, guests, or a stay at one of our hotels as optional extras. You will also receive your very own lucky Anvil!
Handfasting, Vow Renewal... what's the difference?
We realise that there are a lot of terms associated with vow renewals, and it can be very confusing to understand the difference! So let us help to cut through some of the fog!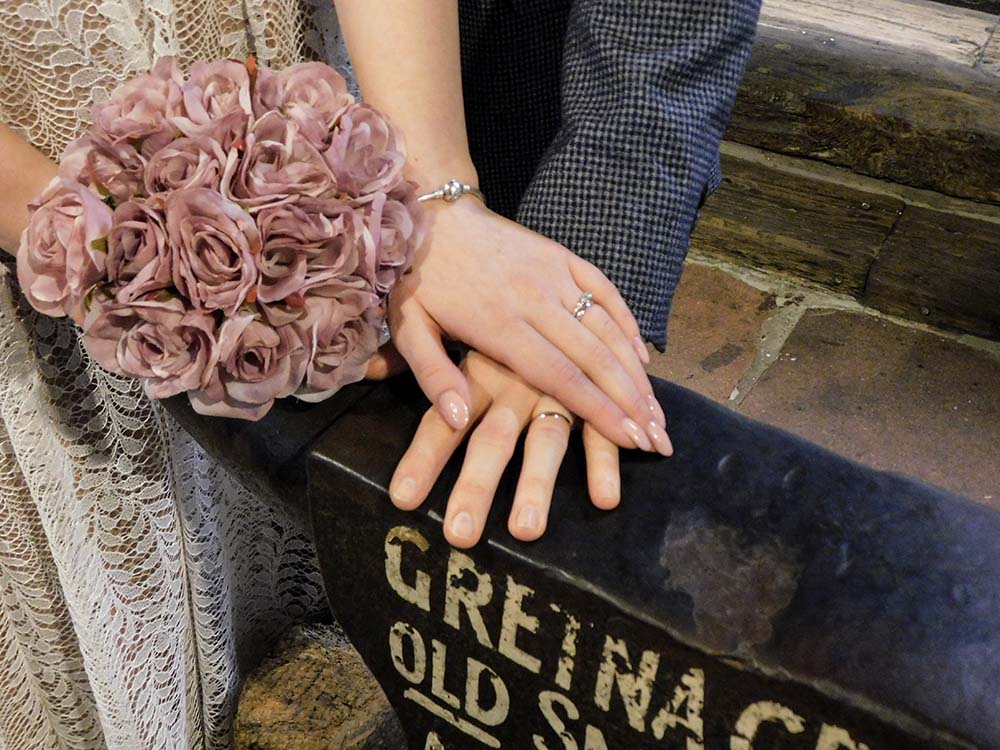 Handfasting
Conducted by a Gretna Green Famous Blacksmiths Shop Guide, our handfastings take place over the famous anvil here at Gretna Green, and you can choose how formal or informal you would like your ceremony to be. You can write your own 'blessing vows' to each other or simply allow us to bless your union in our unique Blacksmiths way.
---
Vow Renewals
A vow renewal is a more official renewal of your wedding vows and is conducted by a minister, pastor or registrar. This is a complete re-do of your original marriage vows (the full I do), essentially a re-take of your wedding, but without the need to apply for a marriage license as you are already legally married*.
---
Vow Renewals at Gretna Green
If you are looking for a more formal renewal of vows conducted by a minister, then look at our Gretna Green Vow Renewal Package.
Gretna Green Vow Renewal Package
Package Includes: Vow renewal ceremony conducted by a minister.
Price: $506.20
Alternatively, if you are looking for something bigger, (perhaps you were previously married in a registry office and are now looking for a 'big' wedding), then we can personally tailor any of our wedding packages or special offer wedding packages to suit a vow renewal! Your vow renewal ceremony would simply replace the traditional marriage ceremony portion of our wedding packages, but the reception, accommodation, flowers, etc. would all remain the same. If you would like a personalised quotation for a vow renewal package, please contact our experienced wedding team who will be happy to help!
You can do so by calling us directly on +44 1461 336001 or enquire below:
---
Looking for something a little more? How about making your ceremony even more special by combining it with a night of luxury at one of our Gretna Green hotels; Smiths - which sits directly opposite the historic building of the Gretna Green Famous Blacksmiths Shop, or the Gretna Hall Historic Marriage House and Hotel - for luxury and history combined.
A bottle of Bottega will be in your room, and you can continue with the celebration in our restaurant, with $31.70 each for the two of you to spend in the restaurant.
From $798.00
---
Make a gesture of love and commitment in Gretna Green...

No matter what the occasion, a special anniversary, or a romantic gesture out of the blue, here in the romantic village of Gretna Green we can create a wonderful experience for you.
Contact Gretna Green online or call the wedding planning team on +44 1461 336001 to discuss your arrangements.


*Please note, that if you have previously legally divorced and are looking to legally re-marry your former spouse, you will need to apply for a marriage license again to be legally re-married. Vow renewals are only suitable for couples who are still legally married and wish to reaffirm their commitment to each other.