Discover Same-Sex Weddings in Gretna Green and Gretna

The village of Gretna Green, synonymous with run-away wedding since 1754 evokes the spirit of beautiful rebellion and has been part of the ever-changing marriage laws for over 260 years. The most recent change, introduced on 16th December 2014, now makes it possible for a same-sex couple to marry in Gretna Green.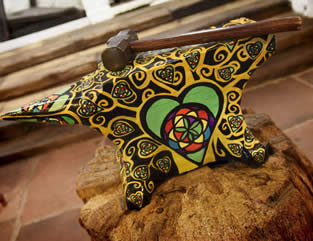 Ceremony types for Same-sex couples
Marry in the historic building of the Famous Blacksmiths Shop or in cool contemporary style at Smiths hotel. Share in the heritage of Gretna Green as you too become part of its unbroken thread of romantic history by saying 'I do' over the legendary anvil.
Couples will be able to have a civil marriage ceremony or a "religious or belief" marriage ceremony where the religious or belief body has sought and obtained authorisation for its celebrants to solemnise same-sex marriage*. Our wedding planners will guide you through your options and offer advice on wedding venues and packages available.
(NB: at the moment if you choose a "religious or belief marriage" ceremony then you will have to source your own minister to conduct the ceremony).
See the story of our specially decorated anvil here which celebrates Scotland's same-sex marriage act.
Booking a Gretna Green Same-sex Wedding
Marrying here is simple, by following easy steps and giving notice (now 29 clear days) to the Gretna Registrars of your intention to marry. Our Gretna Green wedding planners will talk you through your options and help you decide where to hold your perfect Gretna Green wedding.
Why not browse our wedding packages now or create your own wedding using our exclusive Wedding Calculator?
Please note: Anyone seeking to change their civil partnership into marriage through the administrative process should contact their local office for the registrations of births, deaths and marriages in Scotland to obtain more information and book an appointment.
Call us on +44 1461 336001 or email us for more information regarding booking your wedding at Gretna Green.