The Gretna Green Wedding Fayre Extravaganza - 18th March 2018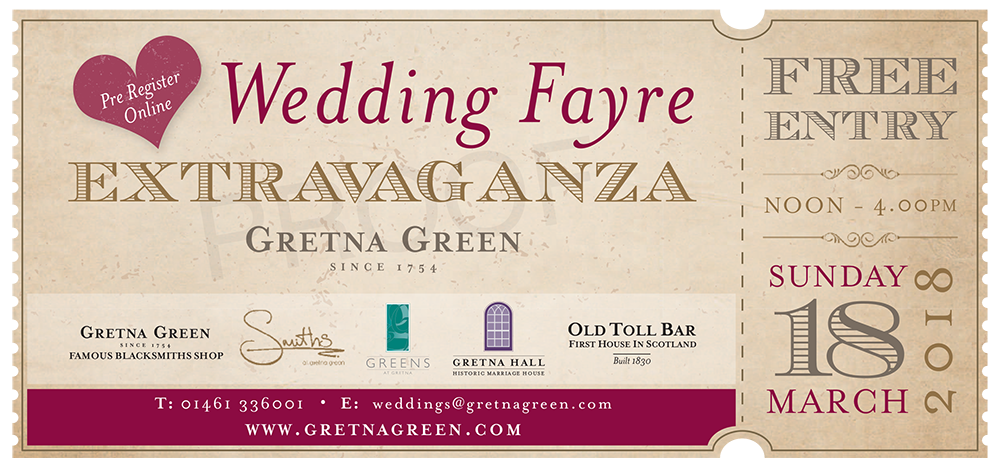 Pre-registration is now OPEN for 2018!
If you are looking to join us, at the 2018 Gretna Green Wedding Fayre Extravaganza, then why not pre-register for the day and give yourself more time to enjoy and explore when you are here.
To register, please click here.
Other important information:
Over 35 exhibitors for everything you need to inspire you for your big day
Live demonstrations, food tasting, cocktails, gin bar and much more
Amazing one day offers, only available at the Wedding Fayre
Want to stay with us on the 17th or 18th March?
Smiths at Gretna Green - $101.50 B&B
Gretna Hall - $63.40 B&B
Greens at Gretna - $63.40 B&B
If you would like to meet with a wedding planner on the day...
Please make an appointment, as otherwise, we cannot guarantee that someone will be free to chat on the day! Either call us on +44 1461 336001 or tick the 'Make an appointment' box on the registration form above!