Visiting us soon? Why not have a browse through our list of 'Things to Do in Gretna Green'?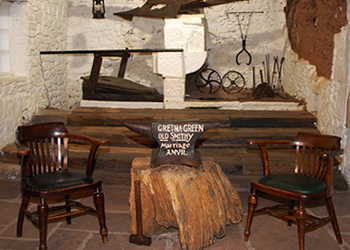 1. Visit the Famous Blacksmiths Shop
Since 1754...
With a history stretching as far back as 1754, a visit to the Famous Blacksmiths Shop & the Gretna Green Story Exhibition is a must for anyone who visits Gretna Green. Set in the heart of our little village, the Blacksmiths Shop, still to this day plays host to thousands of weddings each year. In fact, weddings take place here almost every day and people still flock from afar to be married over the famous 'Original Anvil'.
In addition to this, there is a wonderful display of a rare collection of 19th Century, horse-drawn carriages which is a private collection owned by the custodians of the Blacksmiths Shop, the Houston family. One of these magnificent carriages located in the Coach Museum was even used by the Aunt of Queen Victoria.
2. Shopping at Gretna Green
A 5-star shopping experience awaits you...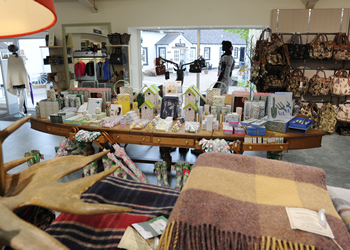 With 5 unique shops onsite, each with their own distinctive personalities ranging from Scottish hampers to fabulous Scottish & UK based clothing brands, you won't be disappointed with the selection on offer.
Our 'Gretna Green Since 1754' Shop is the largest shop onsite and offers an unparalleled choice of high-quality Scottish goods including premium brands such as Hunter, Barbour, Daks of London, Swarovski, Ness, Harris Tweed and many more... A must for the discerning shopper. We can even arrange for your purchases to be shipped home for you.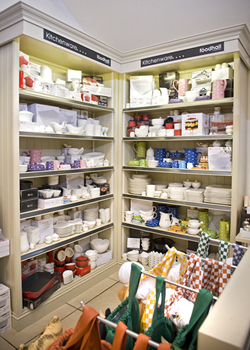 The Foodhall is the place to be should you be looking for some Scottish treats to take home with you. A range of delicious Scottish Shortbread, Fudge, Honey and much more await you. We also keep a range of fresh food in stock such as freshly butchered Cranston steaks and sausages.
While you're here why not browse our Kitchenware department, also within the Foodhall and choose from some unique Scottish-Inspired teapots, aprons and tea towels.
If you're looking to send a Scottish Hamper to anywhere in the world or perhaps just take one home with you then the Hamper & Home shop is the one for you. Filled to the brim with Scottish Treats, Whisky and wonderful, unique gifts this shop is perfect if you're looking to take a little something home for loved ones.
A bit like it says on the tin, the Wee Big Shop here has everything you may have forgotten that you need on your holiday... not only that, you can grab yourself a newspaper and coffee to get you going back on the road. With a great selection of kids toys and confectionary then the children will be happy too.
3. Leave a LoveLock
Fast becoming a romantic tradition
Whether you're visiting for an anniversary or the very first time, you should certainly take a trip to our LOVE wall. Here many couples and families have left a colourful Lovelock with a message personal to them. Often people have them specially engraved but many write spontaneous messages also on the day...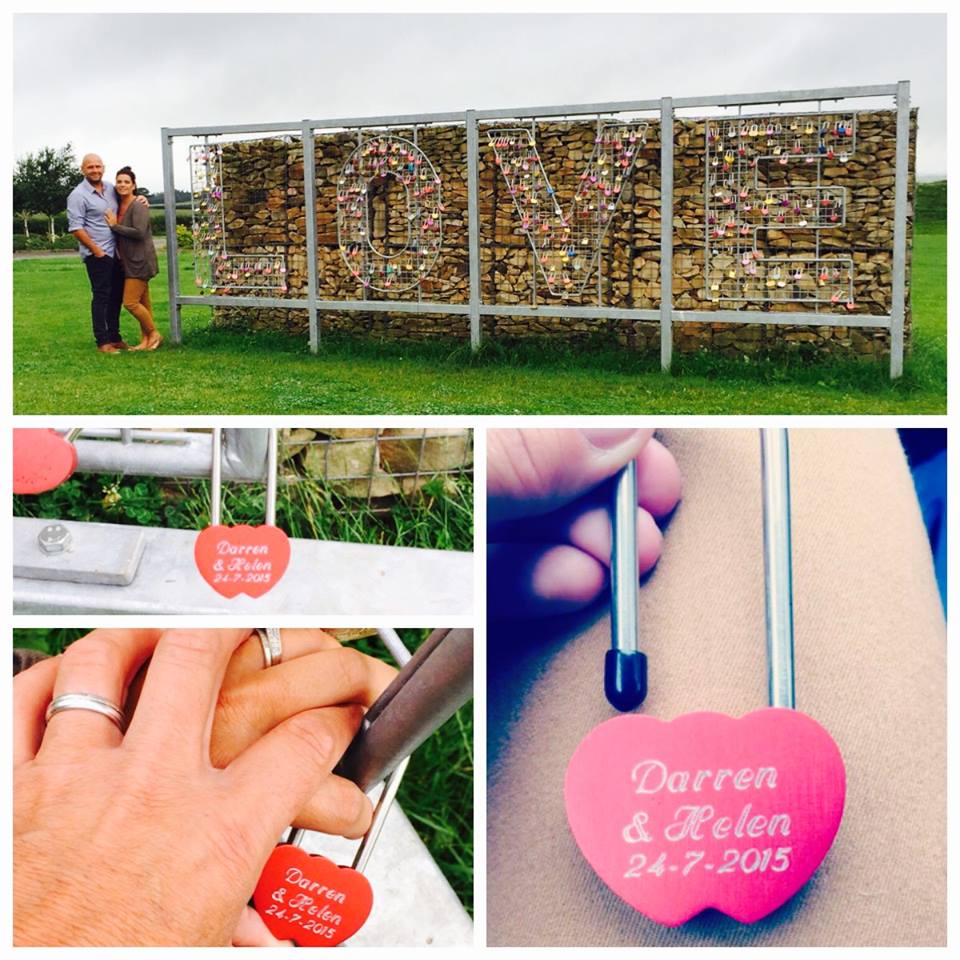 4. Explore
Bringing the kids? Or are you big kids yourselves? We have something for everyone here at Gretna Green.
Our newest attraction onsite is the Courtship Maze which can be found to rear, close the car park. With 2 entrances and spanning an area of 70m x 40m this really is fun for all the family.
Do you love Sculptures? Then there's plenty to see here at Gretna Green, from the recently commissioned Big Dance which take pride of place in the middle of our sculpture garden to the smaller pieces which sit around the attraction... can you spot them all?
Do you think you may have family who married in Gretna Green? Did you know that you can trace your family roots right here on site? We have ancient marriage registers of the late 19th and early 20th Centuries on display where for a small charge we can search the records and even give you a copy of the marriage certificate.

5. Eat & Dine
Whether you're stopping for a spot of lunch, evening meal or even something delicious to take home we have it all here in Gretna Green.
Our Blacksmiths Restaurant caters for the weary traveller with freshly made snacks such as Sandwiches, Fish & Chips, Homemade Soup and much more, while our 4* Smiths at Gretna Green Hotel offers a relaxed but stylish atmosphere to enjoy delicious la carte dining as well as a highly regarded Lounge Menu. You can even have Afternoon Tea (Booking essential - call us on 01461 337007).