Come and see for yourself what the Famous Blacksmiths Shop attraction and Gretna Green are all about…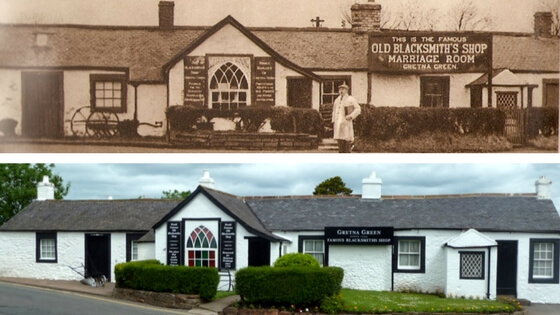 Runaway to Gretna Green and you'll be welcomed at the Famous Blacksmiths Shop.
Widely recognised as one of the most famous wedding venues on the planet, the Blacksmiths Shop has been at the heart of UK marriage for centuries.
The building sits at the very heart of the village of Gretna Green and is at the junction of five old coaching roads. These five roads formed the main intersections between Scotland and England, so were well used by travellers passing in and out of Scotland for many hundreds of years.
Seeking marriage outside of the restrictions of England and Wales, runaway couples have been converging on Gretna Green since the 1700s.
For centuries, couples converging on Gretna Green have been met at the crossroads beside the Famous Blacksmiths Shop by the 'Blacksmiths Priest', who conducted marriage ceremonies over the now world-famous marriage anvil.
The legend of the marriage anvil began as the Blacksmith Priests would strike their anvil as part of the wedding ceremony - forging the lives of the two lovers together in an unbreakable bond.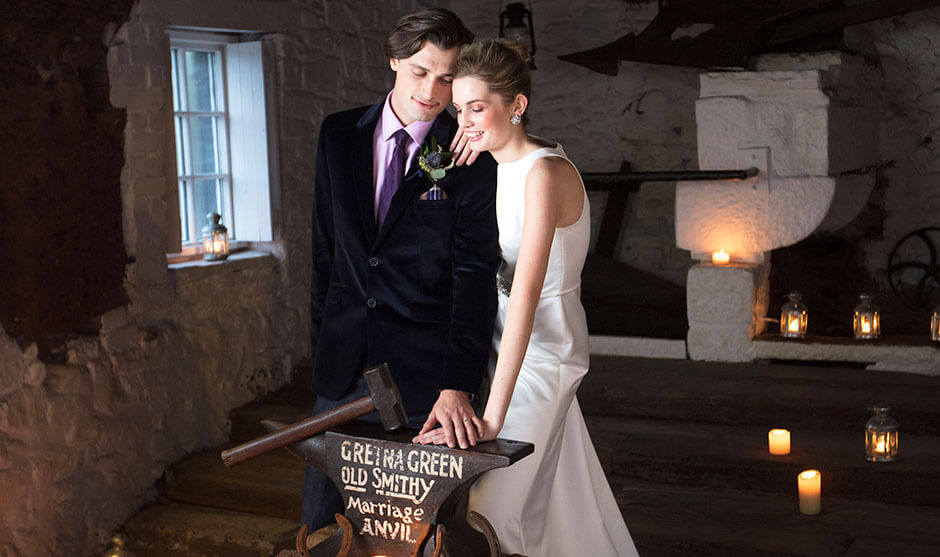 Today the Blacksmiths Shop stands proudly in the same spot it has done for centuries.
In many ways, it carries out the same functions it has done since the early 1700s (with some innovation and renovation along the way!)
Come and visit the Famous Blacksmiths Shop and be part of Gretna Green's living history.
Weddings are still at the heart of the Famous Blacksmiths Shop. An active wedding venue, the Blacksmiths Shop plays host to wedding ceremonies, marriage reenactments, blessings and handfasting ceremonies on a daily basis. Steeped in a rich history of marriage - it remains the romantic epicentre of the UK (and far beyond!).
The Famous Blacksmiths Shop also features a fascinating historical museum. With the romantic stories and love letters of centuries gone by, as well as reenactments, engaging talks and varied exhibits - there's plenty to see and do.
Whether for a romantic ceremony or simply to visit - the Famous Blacksmiths Shop offers history, romance and charm that's renowned the world over.
Experience the history and romance for yourself at The Famous Blacksmiths Shop, Gretna Green, Scotland.