Our Gretna Green Since 1754 shop creates a real sense of retail therapy. The shopping environment is full of character with unusual displays, quirky fixtures and fittings: in a sense a retail work of art. This is a shop where sleek meets quirky. It truly is a shoppers' paradise.
From the outside, the shop has all the charm of a quaint little cottage but step inside and be prepared for a surprise as a vast shopping area extends in front of you: it is definitely boutique but on a bigger scale and with lots of choice!
While visiting, why not pay a visit to our other stores such as the Wee Big Shop and our fabulous Foodhall? Looking for something to remind you of your visit when back home? Why not check out our Hamper and Home or the Whisky Shop - you'll be sure to find the perfect way to take a wee bit of Gretna Green with you!
Dreaming of our shops from home? We've got a fabulous range of products from all our shops on our website - browse the treats of Gretna Green from the comfort of your own home!
All just situated off the M74 and is a great way to take time out of your journey, with great places to eat including our Blacksmiths Restaurant and places for the kids to play!
Contact details - tel: 01461 337662
Gretna Green Since 1754 Shop
Lose yourself in shopping heaven where you are met by an array of colours and designs in everything from designer wellies to stylish tweed jackets, both traditional and modern. You will come across luxurious cashmere and lambswool clothing and accessories and bright tartan garments and clan goods. Stunning outerwear for both men and women and casual clothing take you through to the china, crystal and collectables department and a beautiful range of jewellery with fabulous designs created in Scotland. There's a whole host of gifts from lovely smellies to Scottish confectionery, along with other foodie gift items such as Scottish shortbread.
You'll find many top brand names such as Hunter, Barbour, Harris Tweed, Daks of London and Lyle & Scott alongside our very own range: the Gretna Green Collection. In addition, there's a long list of unusual products from independent designers and manufacturers from all over the UK and overseas.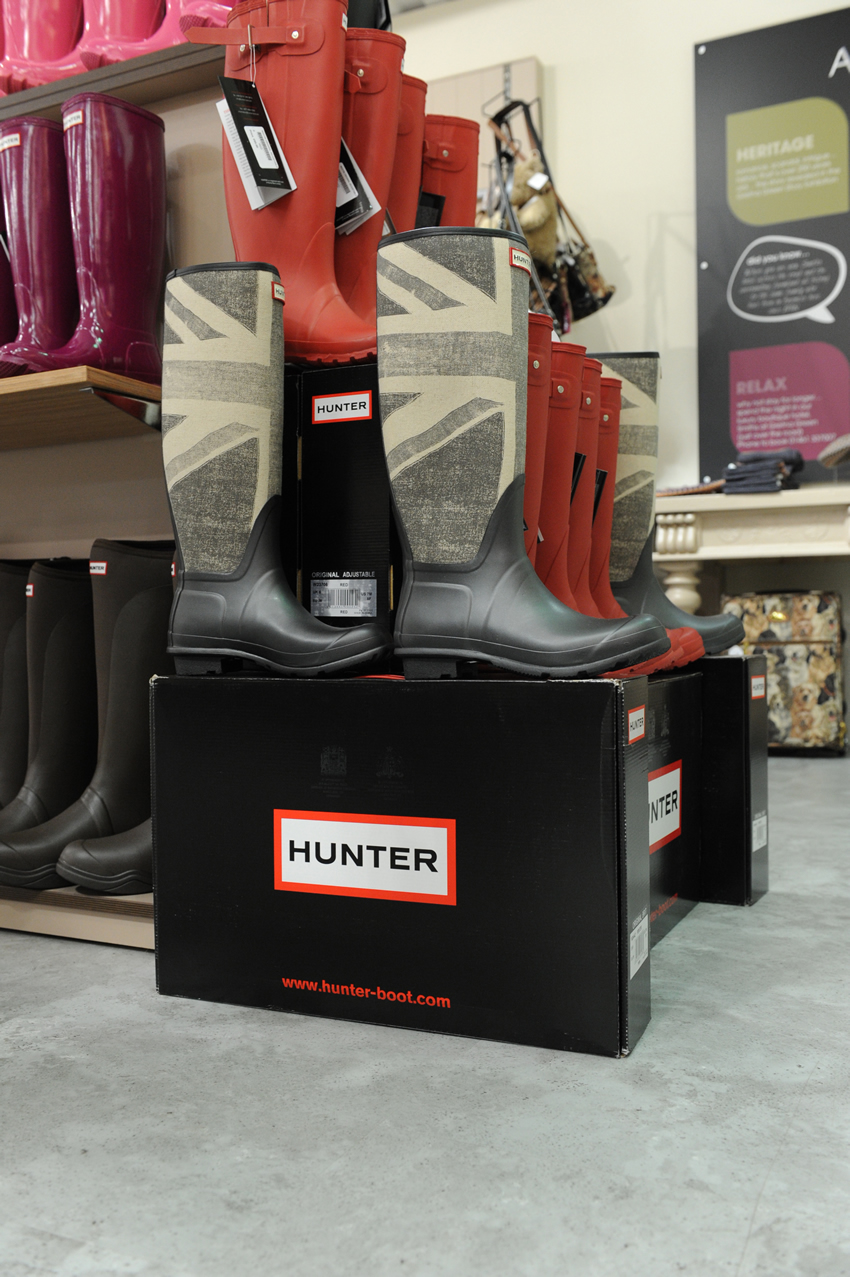 "Our Gretna Green Since 1754 shop has been offering customers a unique shopping experience since 1936. We believe that visitors will value the chance to purchase goods made by a manufacturing industry that is renowned for its quality through excellent workmanship. The discerning shopper will be treated to a choice of well-known brands and the quality of our range is underpinned by our longstanding reputation for integrity and value for money. In addition, we have a strong commitment to excellence in customer service: shopping assistants are knowledgeable and highly skilled to handle your enquiries. We promise our visitors they will experience a truly unique shopping venue."

Alasdair Houston, Chairman Gretna Green Ltd.