Discover our Famous Blacksmiths Shop Museum, Courtship Maze and other exciting Outdoor Areas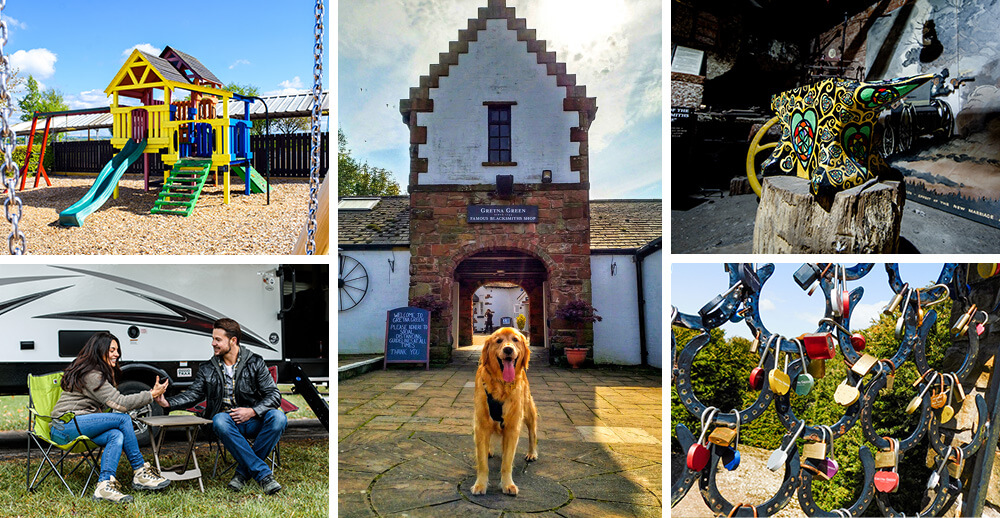 Steeped in history, our 5-star Famous Blacksmiths Shop Attractions is a hive of incredible heritage and fun for all ages. With so much to explore, take your time to see it all with FREE, unlimited parking for cars, caravans and motorhomes.
Famous Blacksmiths Shop Museum
Completely family and dog-friendly, our popular Famous Blacksmiths Shop Museum is full of amazing history and genuine artifacts. Stand in the exact spot of our very first eloping couple, back in 1754, snap a photo with our marriage anvil, and take a walk around our full collection of fantastic 18th-century coaches.
Sculpture Garden
Wander through our gorgeous, outdoor Sculpture Garden, featuring a stunning collection of artistic creations, including the iconic 'Big Dance' piece; a towering pair of interlocking hands in weathering steel, created by Ray Lonsdale. Benches line the outside of our gardens, giving you plenty of opportunities to take a seat and enjoy the fantastic views.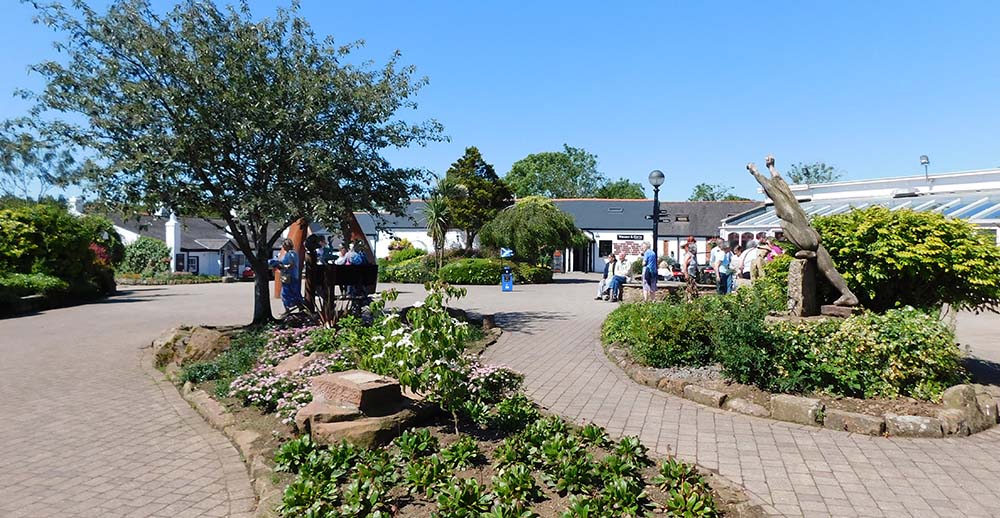 Courtship Maze
Get lost wandering our pet-friendly Courtship Maze, decorated throughout with historic quotes and colourful Lovelocks. Once you reach the centre of this exciting structure, built in the shape of two interlocking rings, you can enjoy beautiful views across the rolling Dumfriesshire countryside from a raised platform, and snap an iconic photo together.
Play Park & Outdoor Space
Let the kids burn off some energy in our colourful children's play park, complete with a climbing frame, swings and spring rocker horses. Our play park floor is lined with woodchips, giving much more ground cushioning to your little ones and making unwanted bumps and grazes far less of a worry for parents.
If you're blessed with beautiful Scottish sunshine on your visit, why not take a seat on one of our wooden picnic benches? Or, better still, go traditional with a tartan woollen picnic blanket and delicious takeaway snacks from Gretna Green Since 1754 and the Wee Big Shop!
Travelling with a dog? Our wide outdoor space is just as fun for mini football games and frisbees as it is for giving your furry friend plenty of room to stretch their little legs. We only ask that all dogs are kept on lead, for both your pet's safety and for those around you.
Golden Retriever image credit: Wee Walking Tours