Protecting the health of your family and ours
Update as of 10th September 2020
In-line with the latest ScotGov update (10/09/2020), we are pleased to announce that weddings in Scotland will now follow the 20/20 rule of 20 people at the ceremony and 20 people at the reception.
However, our restaurants and bars (indoors and outdoors) are now only able to seat a maximum of 6 adults (13 and over) to a table from a maximum of 2 households. Children aged 12 and under are exempt from this restriction. Pre-booking for drinking and dining is essential. Please see the links below for our booking enquiry forms.
Please also note that all guests are now required, by law, to wear a face-covering in hospitality settings when not at your table. Face coverings will be available to purchase in all of our hospitality areas.
Update as of 17 July 2020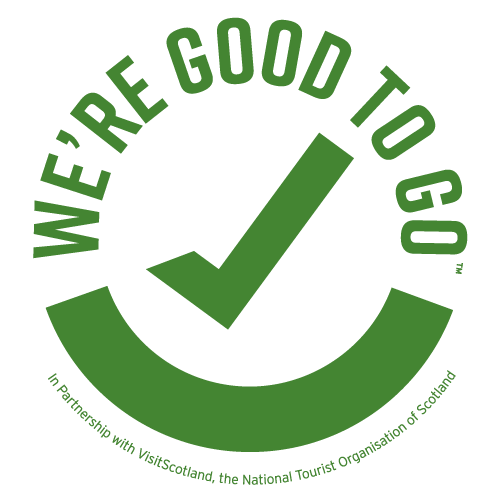 We are delighted to announce that we will be open again for Weddings from the 23rd July following the guidelines set out by the Scottish Government on limited numbers. We will update the limited numbers at each stage, in line with the changes in regulations outlined by the Scottish Government and amend any requirements accordingly.
Our retail attraction is now open daily from 9 am to 5 pm to visitors for shopping, hot and cold Scottish food and drinks along with our toilets and facilities. Please remember that face coverings are mandatory in retail shops, as per Scottish Government regulations.
We are also very pleased to say, that we will be opening our hotels in a phased approach, starting with our flagship hotel, Smiths at Gretna Green which will open for residents only from the 23rd July. We will open to non-residents from the 1st August for pre-booked tables in our restaurant and bar. To pre-book in advance, please call us on 01461 337007 or email info@smithsgretnagreen.com.
We are also pleased to announce in our phased re-opening of our hotels that Gretna Hall Historic Marriage House and Hotel will be open from the 25th July for residents only until the 1st August and as with Smiths, you can pre-book tables in our Restaurant, Lounge and Bar for non-resident drinking and dining by calling the hotel directly on 01461 338257 or by emailing info@gretnahallhotel.com.
To protect both our visitors and colleagues, we have put in place high-standards of COVID-secure measures, including social distancing, enhanced cleaning processes, hand-sanitising stations throughout our hotels, shops and restaurants and face-coverings for our colleagues in relevant areas.
Further updates, including the information regarding the opening of our third hotel, Greens at Gretna and Old Toll Bar café will be made in due course. Also, any couples due to marry in the coming months can continue to contact our wedding team using our exclusive Wedding Couples contact form, which you can access here.
We would like to take this opportunity to express how pleased we are to be able to welcome you all again, to Gretna Green and we hope to see you very soon!
The Gretna Green Team