Posted by Susan Adams - October 31, 2012
Tartan, tartan and more tartan... and you know what? We love it!
And yes we're Scottish so we have to love it... right? Well you could be wrong...
A few years ago tartan seemed to be in the doldrums. Something only to be 'fished' out to wear for a wedding, Hogmanay or perhaps if you're a die-hard Robert Burns fan, on Burns night. However we're pleased to say we've noticed a real change in trends this past year and with the highlight of tartan in London Fashion week in September (image courtesy of catwalking.com), the demand for our tartan products is reaching a new high, even from within Scotland!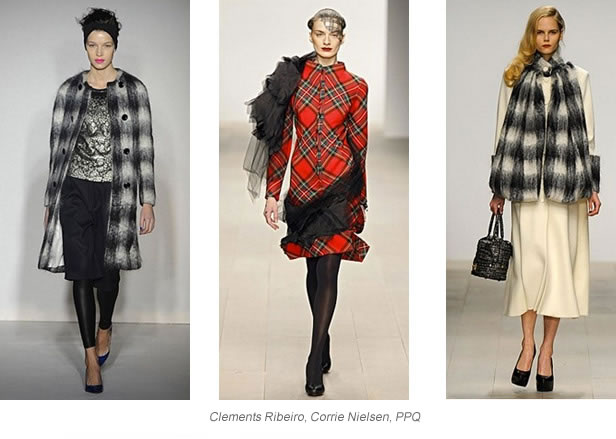 We even recently noticed a certain Gary Barlow of Take That sporting what looked like a McQueen Tartan Tie and tweeted him for confirmation (it was hard to tell while he was on the X-Factor) but alas he's not responded... yet! Although you don't have to be part of a boyband or even part of the McQueen clan to wear that tartan... some people just have a favourite.
One tartan in particular seems to be quite popular at the moment, the famous Royal Stewart tartan which is actually also (not a lot of people know this) the personal tartan of HRH Queen Elizabeth II which is great considering what a special year it has been for her.
We've always got a massive range of tartan stock here in Gretna Green, and should the Queen ever come shopping for something in her 'personal' tartan we'll be prepared! For everyone else you can have the pleasure of a luxury lambswool tartan scarf from as little as £7.99! Now that's an unbelievable offer, or a 'stoating' price as we would say here in Scotland!