Hotels
Posted by Rachel Stewart - February 11, 2022
Treat the 'Mum' your life this Mother's Day with our scrumptious Afternoon Tea at Smiths Hotel
Enjoy an array of cakes, including the classic Victoria sponge and chocolate fudge cake, as well as our mouth-watering homemade fruit and plain buttermilk scones served with Cornish clotted cream and jam. For the savoury element enjoy a varied selection of sandwiches, including egg mayonnaise and smoked salmon. Enjoy with a selection of teas and coffees or add that extra treat by upgrading to a mini bottle of Bottega.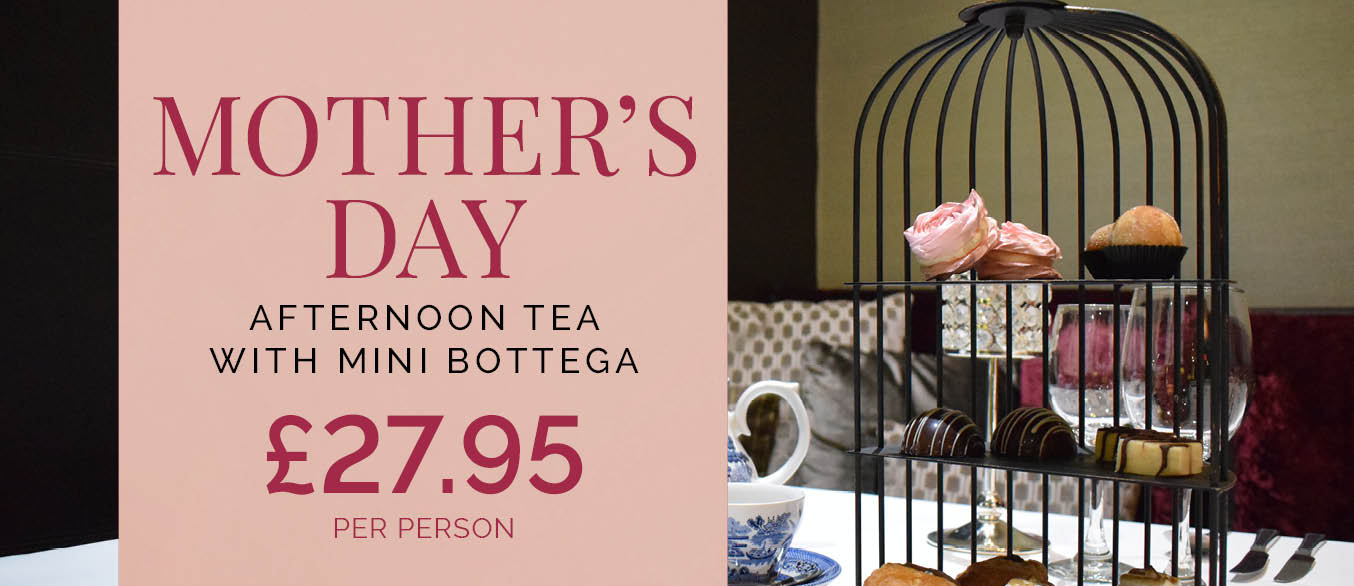 Email us to find out more and book on: [email protected]
With mini bottle of Bottega - $35.50
Without bottle of Bottega - $29.10
If you're looking to treat your 'mum' later in the evening you can enjoy our special new Mother's Day 2022 menu. Enjoy three courses for $34.90 or two for $31.70 you can view our special Mother's Day menu here.
Posted by Rachel Stewart - February 04, 2022
RUNAWAY THIS VALENTINE'S DAY
Runaway with the love of your life, to the Home of Romance itself, Gretna Green. Book either Smiths Hotel or Gretna Hall Hotel and treat you and your loved one to our exclusive Valentine's Day Menu, a romantic night's stay in one of our hotel's deluxe double rooms, and wake up to a full Scottish breakfast the following morning.
TAKE A LOOK AT OUR EXCLUSIVE VALENTINE'S DAY MENUS
For the Smiths Menu, click here
For the Gretna Hall Menu, click here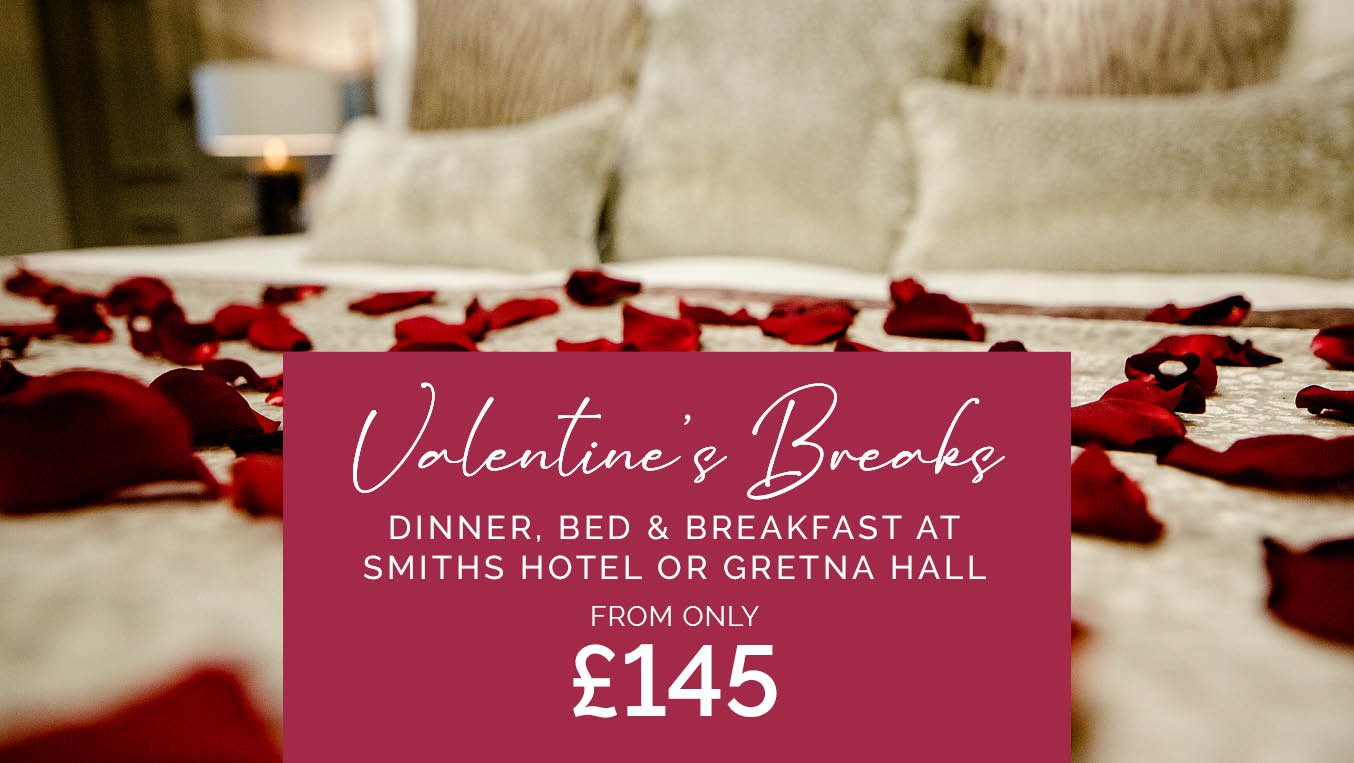 Email us to find out more and book on: [email protected]
Dates: 11th-14th February
Price: $184.00
While you're here...
Spoil your partner with our wide range of Valentines' gifts and treats at our Since 1754 shop. We have a fantastic selection of famous brands including Barbour, Joules and Radley as well as speciality Scottish delicacies such as fudge, jams, whisky and don't forget our gin selection available!
Posted by Administrator - April 27, 2020
Smiths Hotel is Awarded Wedding Hotel of the Year & Cocktail Bar National Winner 2020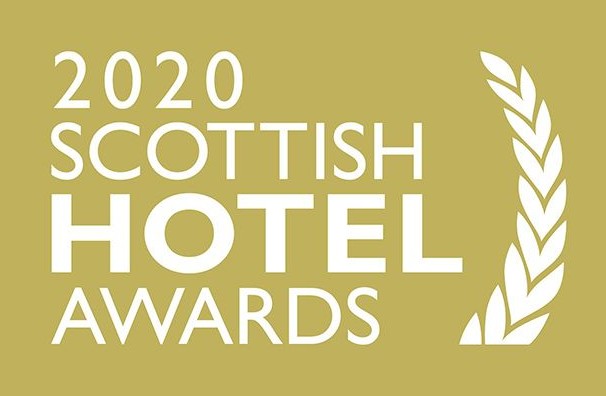 We are ecstatic to announce that Smiths at Gretna Green Hotel has taken home two fantastic wins from the Scottish Hotel Awards 2020 for Cocktail Bar and Wedding Hotel of the Year.

In such unprecedented times, it's so wonderful to celebrate something positive, and we are incredibly proud of our fantastic hotel team for all their hard work and dedication.