Drinking & Dining
Posted by Rachel Stewart - February 02, 2022
Celebrating Valentine's day at Gretna Green
This year celebrate a very romantic Valentine's day at the original Home of Romance. We have carefully created a variety of enticing deals including both our hotel accommodation and F&B offers. Treat yourself and your loved ones this Valentines' period at Gretna Green. We all know love is for a lifetime not just a day, however, Valentine's day is all about showing that special person you care and letting them know they matter most. At Gretna Green, we believe in celebrating love and romance all year round, that's why we have created special offers and menus just for you.
Not only can you and your favourite person enjoy a romantic experience over the Valentines' period, but you will also be looked after by our team at our beautiful hotels and enjoy food at our award-winning restaurants.
Take a look at our exclusive Valentine's Day Menus
For the Smiths Menu, click here
For the Gretna Hall Menu, click here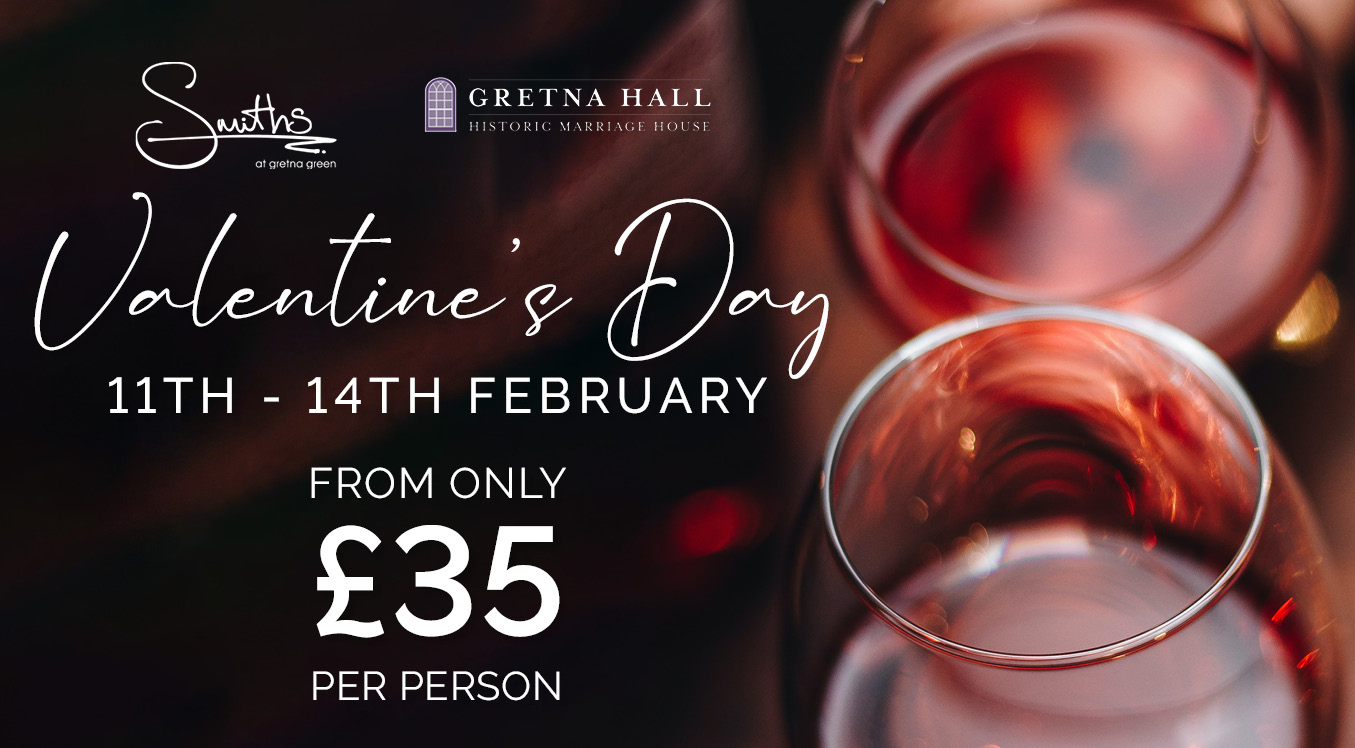 Email us to find out more and book on: [email protected]
Dates: 11th - 14th February (inclusive)
Time: 6pm - 9pm daily
Price: $44.40 per person
Posted by Ami Brough - January 15, 2018
Fizz or no fizz... that is the very important question?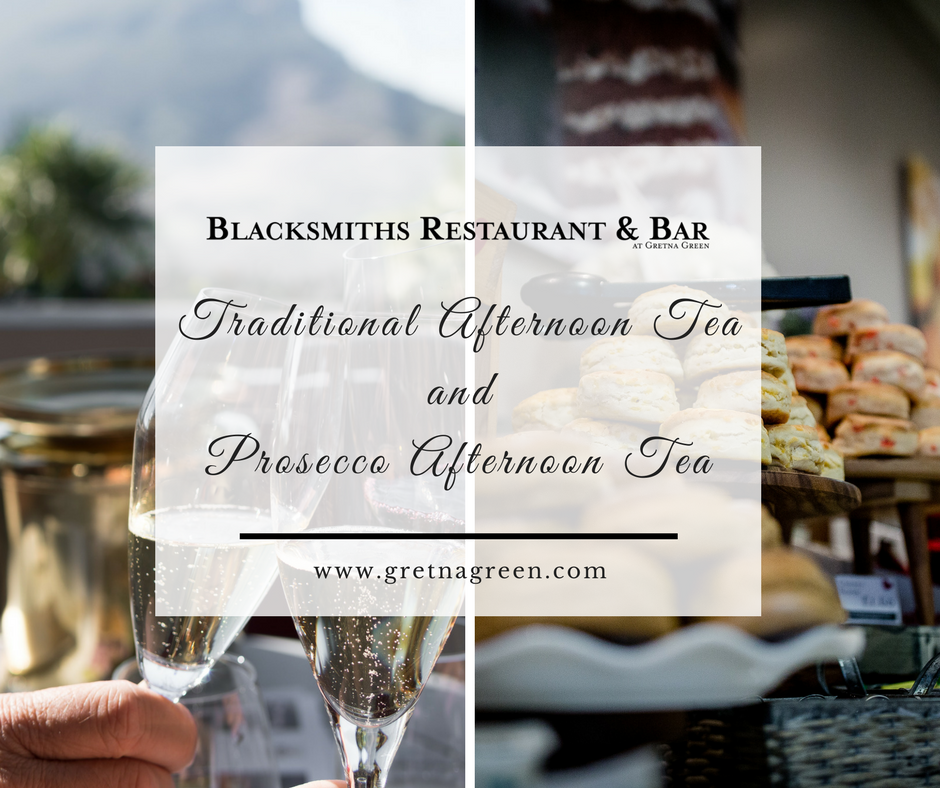 Introducing our new Traditional Afternoon Tea or Prosecco Afternoon Tea at the Blacksmiths Restaurant, here at the Famous Blacksmiths Shop, Gretna Green.