Posted by Susan Adams - March 12, 2014
Judging by how many people have already booked this - the launch of Afternoon Tea at Smiths has been a huge hit... For some people the lure of freshly baked cakes and delicious homemade scones is simply too much to resist! While Smiths has a host of yummy lunch dishes on offer, the 'quaint yet quirky' afternoon tea is fast becoming its most sought after lunchtime treat...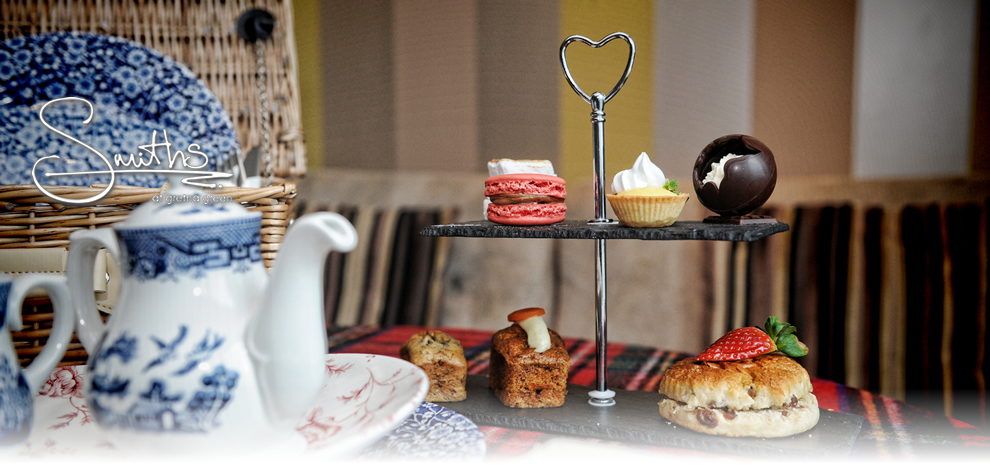 Should you be visiting us to get married, attend a wedding or blessing or that you're simply stopping off on your way north or south of the border then you simply must sample the wares!
Let Smiths spoilt you in style with a blanket draped over your table and descend into a picnic of the senses with our delightful crockery and picnic basket all adding to the charm of the Smiths afternoon tea experience.

Need more info? Why not head over to Smiths website...