Posted by Kiana Greenan - June 10, 2022
Afternoon Trees anyone?
Boozy brunch season has commenced and we are loving it! What better place to make those cocktails and sides plans than our Gretna Hall Hotel…
We have curated the perfect selection of cocktails, including our Gretna Green Iced Tea, Limoncello Gin Fizz, and of course an array of classics including those served on our gorgeous cocktail tree. Are you a Pornstar Martini or Strawberry Daquiri fan? Or trust our Bartender to make his special? Whatever you are after, the cocktail tree is the most fabulous way to start your day out!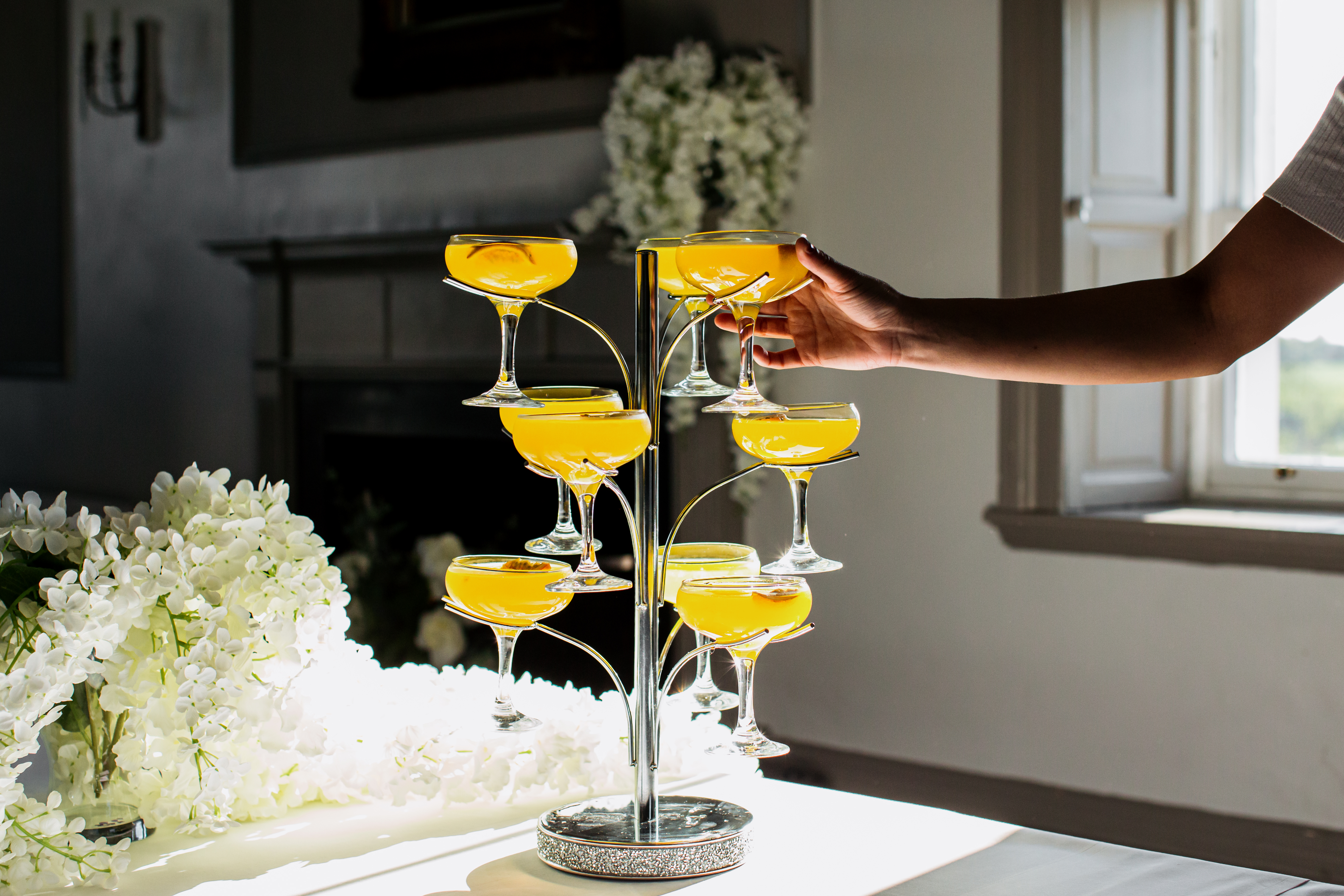 We wholly believe that eating is not cheating, and our Head Chef has come up with the perfect 'drinks and nibbles' share boards. Why not feast on our Charcuterie Board, which includes a variety of meats, cheese, and crackers. Our boards are designed for two people so why not mix and match? Our seafood board includes Scottish smoked salmon, smoked haddock fish cakes, and king prawns.
No need to book, just grab your besties and head down to our Gretna Hall hotel now!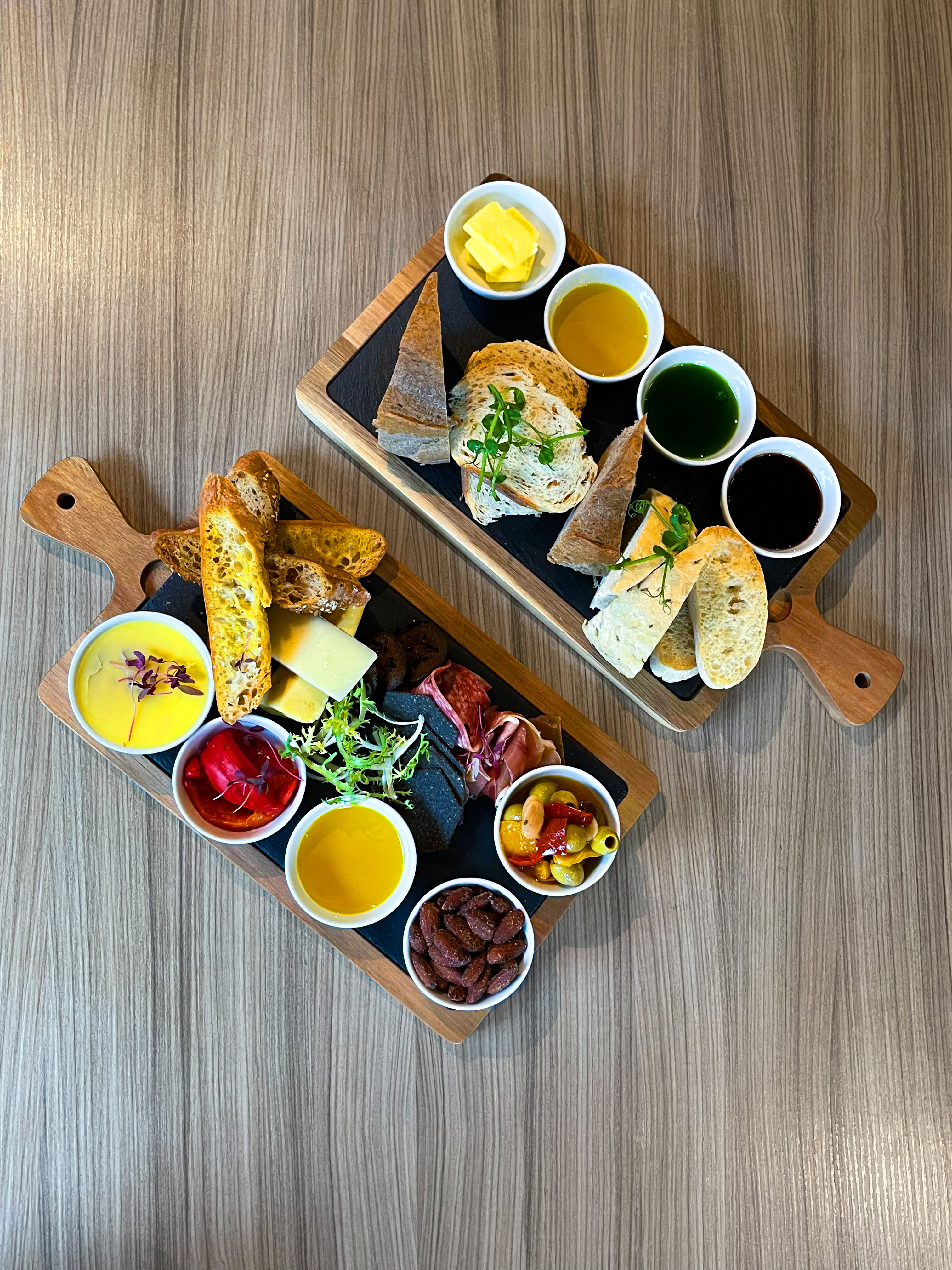 Date Night
Looking for a romantic place for a summer evening date night? Look no further than Gretna Hall hotel.
With a history of love and romance, it is no surprise that Gretna Hall is the perfect place to have your date night. But our hotel is much more than romance, we also serve food and drink that is sure to have you head-over-heels too!
We have created the perfect selection of starters, mains, and desserts, all including traditional favourites as well as our own chef's specials.
Starters
Our starters range from traditional Scottish Cullen Skink soup to chicken liver parfait toasted brioche. Or opt for our sharing boards, designed for two people, perfect as a starter, or two boards for a main.
Main
For two? Tuck into our Duo of Lamb, Gretna Hall Shepherds Pie or a whole rack of lamb for just $82.50. Scented with rosemary and garlic this dish is our chef's most recommended dish and is the perfect option for two. Veggie? Don't worry, we have you covered. You can enjoy our Beatroot Wellington, served with truffle oil mash, grilled tomato, greens and drizzled in red wine sauce.
Dessert
Finish your meal off nicely with one of our carefully selected desserts. From our Galloway Marmalade Bread and Butter Pudding, served with clotted cream. To our traditional Sticky Toffee Pudding…
Wines
Chablis, Lambin & Fils, grown in the Chablis area of Burgundy this elegant white wine makes for the perfect date night treat. Perfectly paired with chicken or seafood, or due to its vanilla scents, it can be a delightful dessert wine. If you prefer red, our Chateau Lamonthe-Cissac,Cru Bourgeois Haut-Medoc produced in the Haut-Médoc area of Bordeaux is a vegetarian wine, but is perfectly paired with red meat and Lamb - the ideal pairing with our Gretna Hall Shepherds Pie and Whole Rack of Lamb
We're open daily for food and drinks from 11 am - 9 pm for food and 11 am-11 pm for drinks. We are now also offering a traditional Sunday lunch.
Pre-booking is not required but can be booked here if you prefer: https://r1.dotdigital-pages.com/p/4QQ3-3ZV/book-a-table-at-gretna-hall