Posted by Administrator - September 13, 2019
Exciting Benefits and Extras When You Marry at Gretna Green, Scotland
Why marry at Gretna Green? Aside from our world-famous story and unique history of Anvil Weddings, Gretna Green has numerous other brilliant qualities to make your wedding day stress-free and enjoyable for both you and your guests.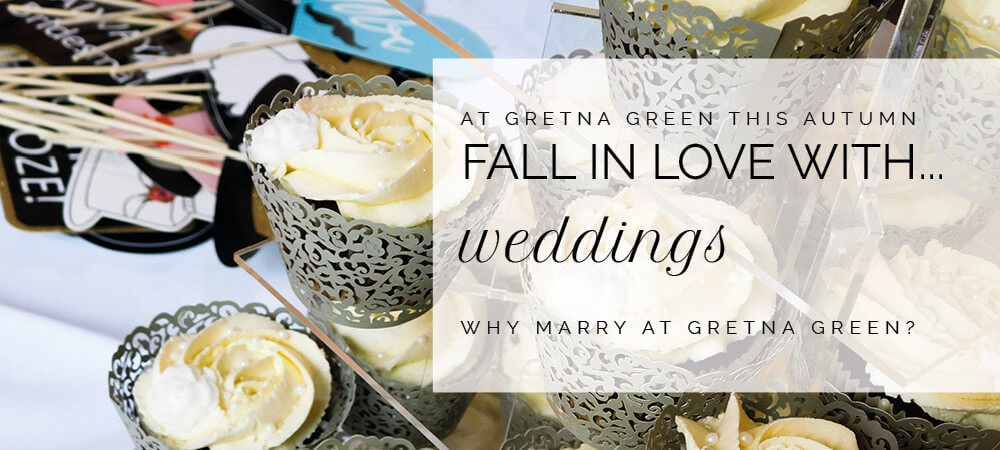 ---
Gifts, Favours & Wedding Gift Registry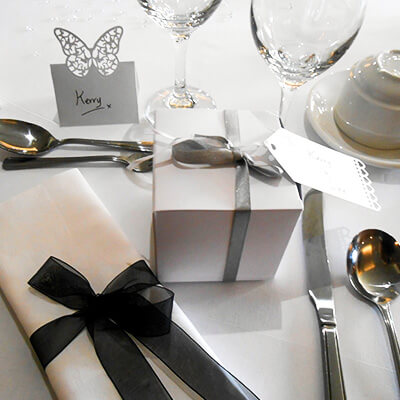 Did you know? We can create custom-made wedding favours! Decorate your guests' places at the dinner table with miniature ornaments, fudge, shortbread, whisky and plenty other Scottish treats. Our huge in-store range of 100% cashmere and jewellery make brilliant gifts for bridesmaids, while our enormous selection of whisky, beer and ale would make the perfect "thank you" for the best man.
If you've got your eye on a certain few Gretna Green goodies for yourself, our new Wedding Gift Registry is the perfect plan for your wedding day! Make a wish list of anything and everything you'd fancy from any of the Famous Blacksmiths Shop's retail shops, for your wedding guests to take a look at and get in touch with us to purchase for your big day. Easy gift-buying for your guests and guaranteed appreciated gifts for the happy couple!
If you'd like to enquire about your own Wedding Gift Registry or if you have any ideas for your how to make your wedding favours extra unique, be sure to contact our dedicated sales team at [email protected]
---
Formal & Kilt Hire
As well as our Scottish Highland Wear & Kilt Hire service, Gretna Green now also offer Formal Wear Hire. Take away the stress of suit shopping with our full selection of traditional, contemporary and Scottish outfit choices, and get the groom looking his best in a variety of styles and colours, available in matching children's sizes!

---
Family-Friendly Weddings & Hotels
Here at Gretna Green, we want all your guests to have a fantastic wedding experience. We can easily arrange for your wedding meal to include 3-course children's meals, specifically created to cater for smaller appetites. Plus, with family-friendly rooms available at all three of our hotels, you and your guests can rest easy knowing you can stay close by your little ones while still enjoying the comfort of a spacious room.
Family-Friendly Winter Special Offer
Be sure to check out our exclusive family-friendly benefits for winter weddings! Book or enquire about any of our wedding packages between September 2019 and January 2020, and quote 'FAMILYPACK'
---
Pet-Friendly Weddings & Hotels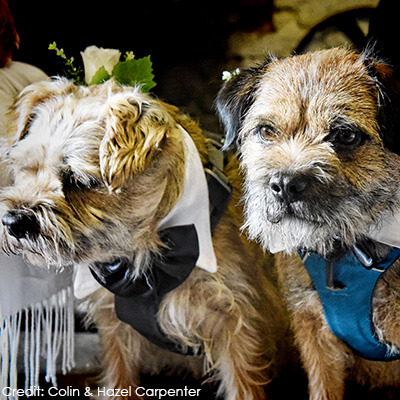 That's right! Gretna Green weddings are pet-friendly!
Here at the Original Home of Romance, we've seen lots of wagging tails accompanying the bridal couple on their big day. Most of our wedding venues are completely dog-friendly, meaning your four-legged friends are welcome to watch the ceremony and join in partying at the wedding reception. So, how about a Rottweiler ring bearer? Or perhaps a Beagle bridesmaid?
---
Travel & Parking
Just off the M6, M74 or A75, Gretna Green is incredibly easy to access from both sides of the border! Once you've arrived, make use of our FREE PARKING for guests available 24 hours at all three of our hotels, and at the Famous Blacksmiths Shop from 9am-5pm daily.
Don't drive? Well, the Gretna Green Railway Station is just a few minutes' walk from all our hotels and wedding venues, with trains from both Carlisle and Glasgow passing through regularly each day.
---
So, now that you've discovered just some of the benefits of a Gretna Green wedding, explore all of our other wedding packages and special offers online now to find something just right for your big day.
Correct at time of publishing, subject to change.