Posted by Henry Davenport - December 04, 2017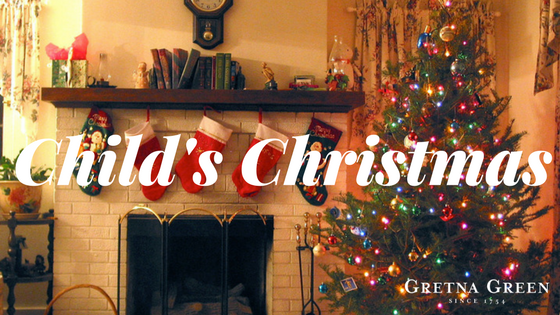 Whether your little one has been naughty or nice in 2017 – they've no doubt made the gift list one way or another and will need something fantastic this Christmas!
Here at Gretna Green we have everything a boy or girl could possibly want this Christmas.
"What Are Little Boys Made Of?" is a popular nursery rhyme from the early 19th century:
Slugs and snails, And puppy-dogs' tails, That's what little boys are made of,
Sugar and spice, And all things nice, That's what little girls are made of.
Although it's not the most scientifically accurate of poems – it's a good way of thinking about what your little one might love this Christmas!
Slugs and snails
All little ones like to get out and go on a messy adventure.
Perfect gifts for those that like to get muddy, go outside and go explore – wellies are just as much a great gift as they are a necessary fashion item for wet weather.
Hunter Welly Boots for kids are amazing quality and are available in great colours and designs.
Hunter
Kids' Wellies
$30.00 - $49.60
Popular clothing retailer Joules specialise in durable clothing for him and her that looks great and will wear well no matter what the kids throw at it!
With everything from coats and jackets to t-shirts and accessories - Joules is sure to have clothing options little ones (and their parents) will love!
Joules
Boy's Clothing
Girl's Clothing
$13.00 - $78.40
While we're thinking of nature and the outdoors, Gretna Green stock a wide range of Beatrix Potter soft toys that little ones love just as much as their parents!
With a new Peter Rabbit film scheduled for 2018, one of these soft toys is sure to be well loved in the New Year!
Beatrix Potter
Figurines & Soft Toys
$15.70 - $35.30
Puppy dogs' tails
We're big dog lovers at Gretna Green HQ – and so are lots of little ones.
Dogs are for life, not just for Christmas... but toys are always a lot less hassle!
We have a wide range of puppy toys for little ones available at Gretna Green:
There's something about pugs that Children love!
This standing pug on its very own lead is an adorable companion that any little one would love this Christmas!
Keel Toys
Standing Pug on Lead
$19.60
Does your little one want a West Highland Terrier for Christmas?
How about this adorable white Westie dog from Keel Toys?
Soft and huggable, it's a great addition to any stuffed toy collection.
Keel Toys
Westie Teddy
$17.00

It's not all puppies and dogs in our extensive range of soft toys.
Explore our full range of bears, penguins, lambs, cows Loch Ness Monsters & more available at Gretna Green:
Children's Soft Toys
$6.50 - $28.80
Sugar and spice
Gretna Green is home to some fabulous Scottish sweet treats that are great for little ones this Christmas.
What joy this tin will bring to Christmas...
Filled with delicious Scottish Walkers Shortbread, this Santa Shortbread Tin is also based on the classic wibble-wobble toy, so he can't fall over!
Kids will love him - so he'd make a great gift for children to give at Xmas.
Walkers
Santa 'Wibble Wobble' Festive Shortbread Tin
$13.10
A great stocking filler, or an extra present to go with a cuddly toy.
This tin of fudge features a cute teddy bear complete with Santa hat.
A great way to treat someone special to a wee taste of Scotland this Christmas!
Stewart's
Fudge Santa Teddy Tin
$5.20
All things nice
Gretna Green is home to a wide range of nice things for Children this Christmas.
If you're looking for gifts for little girls you really can't go wrong with Jewellery from Jo For Girls.
Offering everything from bracelets to earrings and necklaces in Sterling Silver in vibrant and exciting styles they're great for little ones taking in an interest in fashion and jewellery.
Jo For Girls
Charm and birthstone sterling silver jewellery
$13.10 - $54.90
Explore our full range of Christmas gifts for Kids at Gretna Green.
WANT MORE CHRISTMAS IDEAS?
Check out our festive fashion guide for Christmas 2017: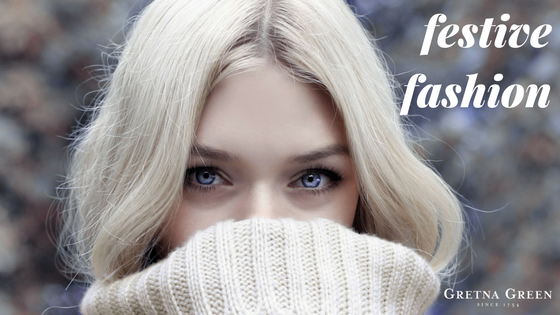 FESTIVE FASHION - GET THE WINTER LOOK 2017
Check out our guide to decorating your home for Christmas at Gretna Green: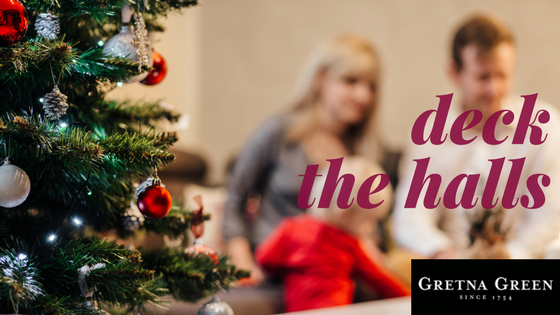 COMING HOME FOR CHRISTMAS – YOUR GUIDE TO DECKING THE HALLS
Get that festive glitz with our ultimate sparkle gift guide: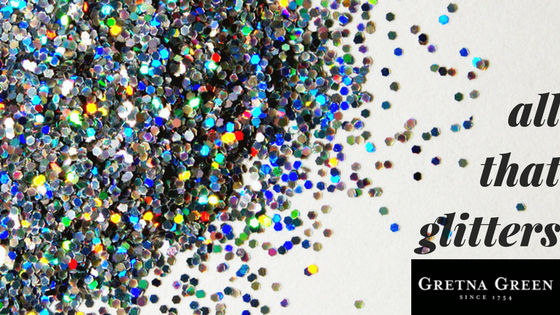 ALL THAT GLITTERS – THE ULTIMATE SPARKLE GIFT GUIDE
To make Christmas that little bit easier on your wallet, we also have a range of Special Festive Deals with up to 45% off!