Posted by Ami Brough - November 21, 2013
It may be hard to believe but Christmas is only a MONTH and FOUR days away......where has time gone?!?
Regardless of whether you're a fan (we've all spotted them eagerly awaiting the first decorations in shops!) or dreading the crush of crowds, it's getting to be time to tackle that Christmas shopping!
If you're anything like us, you traipse through shop after boutique after stall trying to find presents that are unique! Well, this year you're in luck - we think we have the perfect suggestion here at Gretna Green for a wee stocking stuffer or even a decoration for your own tree/mantelpiece! It is even heartwarming....
Novelty and heartwarming! Impossible you say? Not at Gretna Green! We've got plenty in the form of hand-crafted decorations from St Nicolas!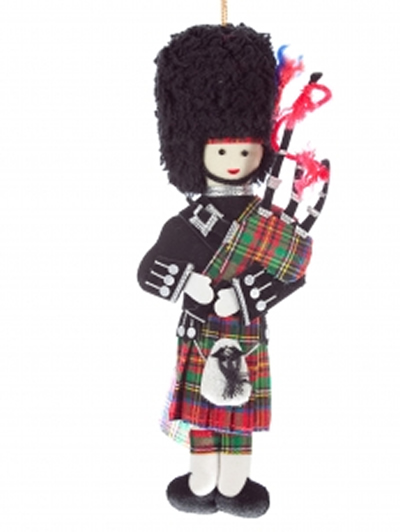 Each one of these quirky and cute decorations are handmade through a cooperative arrangement between St Nicolas (a Christmas decoration design company based here in the UK) and a small Christian charity in Thailand which has been running for the past 25 years. The arrangement provides employment in their community to dozens of rural Thai women, enabling these highly skilled crafters to remain at home.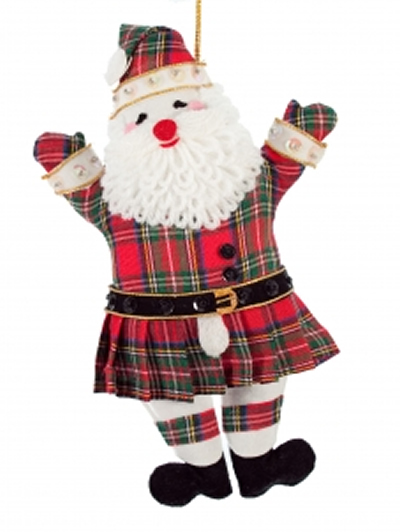 The Christmas decorations are hand-stitched using the traditional method of zardozi, a rare and highly respected skill originating in Persia, which has been handed down the generations. We're quite tickled to know that these little decorations are linked with such a story!
These St Nicolas decorations can be a wee bit tricky to find, largely only found at small independent sites such as here in Gretna Green! But don't you worry - there is plenty of choices available both on-site in our New Shop and online at www.gretnagreen.com/shopping! What a perfect way to share a bit of Scotland on your tree or with family or friends overseas - lots of tartans and Scottish icons to be found amongst our selection!
Whether you're in search of something new for the tree, a stocking stuffer or a part of a Christmas gift for colleagues, friends or family, these decorations fit the bill perfectly! Why not swing by Gretna Green in person and see them all quaintly adorning the Christmas Trees on site?
Want to leave a hint for family or friends? We've got these lovely decorations up on our Pinterest page!
P.S. These St Nicolas decorations could also serve as unique Secret Santa gifts...hint hint