Posted by Henry Davenport - November 27, 2017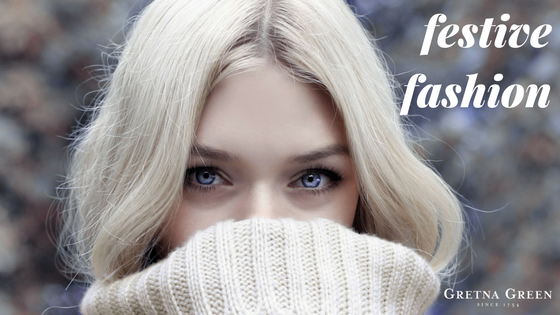 Christmas can be a tricky time of year to find the perfect outfit. You want to be comfortable enough for your waistband not to feel too tight when you veg out on the sofa - yet there's always an intense pressure to dress up and look glam.
Here at Gretna Green we've put together a list of fab Christmas clothing to help you look your best through the festive period:
Her
At Christmas, it's important to have a wardrobe of staples that can be dressed up or down to take you from day to night in a flash.
With days filled with dining and entertaining over the festive period, it's not as simple as having just one great outfit – you need some wardrobe staples as much as a few statement pieces to be ready for a change of plans or short notice invitation.
Keep your head cosy and warm this winter with this stylish Ambush hat from Barbour.
Add a hint of glamour to your winter look with this stylish hat which features a luxurious faux-fur trim.
Based on the classic Russian Cossack style, this striking ladies winter hat is ideal for keeping the winter chills at bay.
Stay snug in elegant wintery style.
Barbour
Ladies Olive Ambush Hat
$54.40
Very much in this seasons colours and with an amazing cut that's really feminine and flattering this waterfall jacket from Jack Murphy is proving incredibly popular this winter.
Faux fur detailing and quilted sleeves add warmth and comfort, as well as beautiful detail to this gorgeous winter wear.
Add a modern look with a layer or warmth this Christmas period.
Jack Murphy
Ladies Bonnie Waterfall Jacket in Black
$122.60
These lovely ladies suede gloves from Dents are the perfect companions for any winter outfit!
In a gorgeous warm red that instantly makes you feel festive, these gloves are an ideal accessory to your winter wear.
Featuring special fingertips, that allow you to use touchscreen devices without the need to remove your gloves.
Classic yet cutting edge!
Dents
Ladies Suede Bow Gloves in Cerise
$47.70
Made from soft woven fabric and featuring the eye-catching and warm (yet distinctly wintery) Royal Stewart Tartan, this fabulous Ladies Tartan Blazer with Velvet Colar detail is a great way to dress up an otherwise relaxed look this winter.
With a velvet collar and pocket detailing this striking tartan looks fabulously festive - without making you look like Mrs Claus!
Add a splash of colour to your winter wardrobe.
Royal Stewart Tartan Blazer Jacket with Velvet Collar
$122.60
Hunter Wellies are the epitome of style and functionality combined.
Looking fab yet able to keep you warm and dry whatever the elements are throwing at you - they're a must-have on our list of festive fashion this year.
As an official retailer of this Scottish brand, Gretna Green has a wide range of Hunter wellies to choose from. You're sure to find a style you fall in love with.
Black has been particularly on-trend in 2017 - but black is timeless and incredibly versatile.
This ultra-light Barbour ladies winter jacket provides exceptional winter warmth while staying trendy throughout the festive season and long beyond!
Quilting provides incredible warmth and yet this flattering cut has great lines - no looking like a marshmallow here!
Barbour
Ladies Mull Quilted Jacket in Black
$204.30
What could be better for keeping your toes warm while unwrapping presents or snuggling on the sofa on Christmas day than a pair of Sheepskin Slippers?
Made from 100% supersoft sheepskin these traditional women's slippers will keep you warm and comfortable on even the coldest of days or nights.
Sustainable, ethical and steeped in tradition - sheepskin slippers will be on our feet whenever possible this winter!
Women's Sheepskin Slippers
$43.60
Him
When the weather is wintry and Christmas is on your mind, you want the ideal outfit for when the weather is crisp, to wrap up warm and look great doing so.
Whether you'd rather cosy up by the fire, or get involved, get outside and get things done – Gretna Green has the festive fashion you're looking for.
A great winter jacket that will last a lifetime, this versatile Barbour jacket is tough enough to brave the great outdoors yet equally suited to adding an extra layer while popping down the shops or over to a friends house for mulled wine and mince pies.
Looking for something to wear while walking the dog? Don't forget something for the dog! Check out the Barbour "Wool" Touch Dog Coat.
Barbour
Men's Classic Beaufort Olive Jacket
$298.30
A good jumper is a must-have for the Winter season.
Believe it or not - you can look festive without looking foolish in a festive jumper.
Made in Scotland by Hawick Knitwear this jumper is made with 100% Lambswool so offers incredible comfort and warmth.
Your nan's scratchy knitwear this most certainly is not!
Hawick Knitwear
100% Lambswool Fairisle Crew Neck Jumper
$102.20
Our choice of go-to shirt this season is this classic fit shirt from Joules.
In blue gingham, it's incredibly versatile on its own or layered with jumpers and jackets.
Whether in the office or heading out this Christmas season - it's great for any occasion.
Featuring lots of classic detailing - this shirt is a great wardrobe staple yet also that bit special you're looking for around Christmas.
Joules
Men's Hewney Classic Fit Shirt in Bold Blue Gingham
$68.00
Without a doubt our favourite shoe this season has to be these Chelsea boots from Barbour.
It's cold and wet outside so you want something that can stand up to the elements - but you don't want to be dragging mud into the house and your boots take a good 10 minutes to lace up and down every time you want to kick them off.
Durable yet easy to kick on and off these fantastic boots from Barbour are just the absolute best of both worlds.
Barbour
Men's Farsley Chelsea Boots in Chocolate Brown
$170.30
It's often those little touches that make an outfit rather than vibrant and in your face apparel.
Dress up and add some festivity to your existing suit with these fab Scottish influenced stag cufflinks from Charles Buyers.
Festive without being "novelty" they really hit the mark when adding those subtly festive touches to your outfit.
Charles Buyers
Stag Pewter Cufflinks
$20.40
Let's be realistic for a minute...
The bit of Christmas you're most looking forward to is sitting down and relaxing after a fantastic meal.
Want to be comfortable and looking your best while you do it?
Treat yourself to a pair of Moccasin slippers.
Warm, comfortable and great looking they tick all the boxes you're looking for in a great slipper.
Moccasin Slippers
$30.00-$74.90
Girl
The perfect Christmas day outfits and festive party fashion for any princess.
This Joules girl's Newdale quilted jacket in French Navy is just like the grown-up version.
Warm, luxurious, comfortable and stylish it looks fantastic with any outfit - whether dressing up or down.
Available from ages 3 to 12 years it's perfect for any little one that wants to look grown-up.
A stylish update to any girls wardrobe this Christmas.
Joules
Girls Newdale Quilted Jacket in French Navy
$81.70
This adorable pinafore dress in Harris Tweed is great for the winter season.
Made from wool and lined for comfort, it's sure to keep any little girl snug and warm!
Sure to be a hit with everyone you see over Christmas - this gorgeous dress offers both cuteness and comfort in heaping measures!
The perfect dress for any little girl!
Harris Tweed
Tweed Pinafore Dress with Bow
$62.00
A good welly is a crucial addition to any winter wardrobe.
Bring some brightness to dark soggy days with these fantastic yellow welly boots from Hunter.
They're a perfect mini version of the iconic adult Original Hunter welly boot.
With a reflective back strap and graded leg heights, they offer safety and comfort for growing children.
Hunter
Kids Yellow Original Welly Boots
$61.30
Picture the scene -
You're traipsing around the shops, it's below zero and the walk back to the car is further than you remember.
Your little one starts to complain she's cold and then...
- POW! -
Fold-out pack-away gilet deploys in a flash of colour and cosiness!
Joules
Girls Skyla Pack-Away Gilet in Cool Green
$40.80
This adorable girl's polo shirt from Joules has ramped up the cuteness factor with an appliqued horse with a teensy bit of sparkle added for good measure!
The polo shirt gives great freedom of movement for those girls who just want to be active...
Great for Christmas parties where there are other children to play with.
Comfortable and colourful this Christmas.
Joules
Girls Moxie Polo Shirt in Rose Pink
$38.10
Designed especially with girls in mind, the 'Jo For Girls' collection is all about cute, colourful, fun and charming.
Every girl deserves some gorgeous jewellery, and Jo For Girls ads vibrancy with quality materials.
Sterling Silver... but for kids!
A great gift for any little girl's Christmas.
Jo For Girls
Girls Deep Pink Enamel Heart Pendant
$31.30
Boy
At this time of year, it's important to be ready for any weather and any event with your choice of boys clothing. Get your little one adventure-ready with Gretna Green!
Smart and incredibly warm, this fantastic quilted jacket is just like an adult's - only smaller.
Available for ages 3-12 there's a jacket for boys whether younger or older.
These thick padded boys' winter coats are the ultimate in Scandinavian chic - in a smaller size.
Perfect for boys who are wise (and fashionable) beyond their years!
Joules
Boys Stafford Quilted Jacket in Marine Navy
$81.70
Whether your wee one is a football or a rugby fan as long as their a Scotland fan we have a Scotland Kit / Top they'll love.
Essential wear for any die-hard Tartan Army fans, we have a variety of kits to suit your boy no matter their age or sports preferences.
Whether they want to look like their favourite players - or more likely their dad - there's a great Scotland kit to be found at Gretna Green.
Scotland Tops
$17.70 - $27.20
Hardwearing but comfortable, this fantastic boys polo shirt has a formal yet sporty look that little ones will love as much as their parents.
This might be an every-day style, but the detailed embroidery reminds you that this is something really special.
With great colour and fit wash after wash, this is an everyday shirt that lends itself just as well to a party.
The perfect polo for any winning whippersnapper.
Joules
Boys Harry Pique Polo Shirt in Bold Blue
$27.20
Light, fluffy and warm - yet easy to wash even the muddiest stains out of.
The quality of Joules clothing for boys is undeniable on first touch - wash after wash this fantastic fleece will be a favourite.
This fantastic stylish fleece is great for layering with a waterproof jacket or even wearing around the house when there's a nip in the air.
Available for ages 1-6 it's a great choice for little ones at Christmas.
Joules
'Woozle' Fleece in French Navy Stripe
$34.00
Have an occasion to get really dressed up for this Christmas?
If not now then when!?
This fantastic boys black watch kilt is great for really special occasions over the festive period.
Like Father, like son.
A boys kilt is perfect for any Scottish festive event.
From Christmas to Hogmanay - it's a great go-to that's sure to impress!
Boys Black Watch Kilt
$40.90
How do you stop your little one getting muck-struck every time he steps out of the front door?
You need the perfect welly boots for any boy!
The high gloss adds run to an incredibly practical and durable boot.
Be ready for whatever winter throws at you with these fantastic wellies:
Hunter
Kids Original Gloss Welly Boots in Mineral Black
$66.70
Once they've kicked their wellies off it's always a struggle to get something back on boys feet while they dash around the house!
With these fantastic padabout fleece slipper socks that struggle might just be over!
Warm and cosy on even the nippiest of toes - the high collar makes them stay on even the busiest of feet.
Soft, snug and washable – what's not to love?
Joules
Padabout Fleece Slipper Socks in French Navy Stripe
$20.40
Baby
It wouldn't feel like Christmas if the kids weren't looking festive for the holiday season. Rather than simply relying on comedy rompers though - we've put together baby clothes that will look fab year-round – for as long as they still fit!
This perfectly adorable duffle coat for any wee one - this fleece duffle coat is ideal for keeping out those chilly gusts while looking incredibly cute this Christmas.
If Paddington bear were dressing for Christmas - this is what he'd wear!
This thick cosy fleece has toggles that allow for easy fastening and large front pockets that are ideal for storing mittens when the coat is not being worn.
CozyBear Fleece
Duffle Coat in Red
$50.40
Featuring two beautifully appliquéd and embroidered skating mice, this pink candy-striped babygrow from Joules is an adorable look for your little one!
They'll look like a little candy cane - what could be more festive?
Practical and perfectly proportioned.
An excellent choice for relaxing, playing and sleeping over the festive period.
Joules
Girls Gracie Mice Skating Babygrow
$34.00
This adorable berry fleece dressing gown is sure to please this Christmas...
The perfect way to keep your wee one warm and cosy before bedtime - or to wear while unwrapping presents on Christmas morning.
Made in Scotland, they are the ideal weight for all British / winter weather!
CozyBear Fleece
Dressing Gown in Berry
$34.00
Starting from 0 to 6 months up to 3 years old our range of Baby Kilts are an adorable addition to any baby's Christmas outfit.
These quality baby kilts are all made in Scotland and are available to order in over 30 different clan tartans.
You can go with a festive red such as the Royal Stewart (pictured) or why not match Baby with Mum or Dad's clan name for a fully Scottish look?
Baby Kilts
From $23.20
Stylish and absolutely adorable, these Baby Booties in Royal Stewart Tartan would look fab this festive period.
With laces and velcro on tartan, they're as snug as they are cute!
A lovely little pair of baseball baby bootees in Royal Stewart tartan.
A great gift for babies this Christmas time.
Glen Appin
Baby Royal Stewart Tartan Baseball Bootees
$13.60
For her, the adorability gets ramped up with these Royal Stewart tartan girls shoes with bow detailing.
Too cute not to buy for little ones!
Great for dressing up any Scottish inspired outfit.
Royal Stewart Tartan Girls Shoe with Bow
$9.50
Want more Christmas ideas?
Get that festive glitz with our ultimate sparkle gift guide: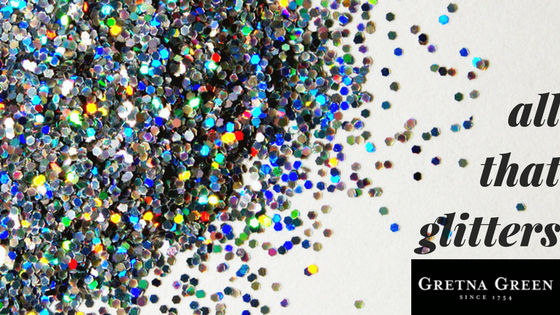 ALL THAT GLITTERS – THE ULTIMATE SPARKLE GIFT GUIDE
Check out our guide to decorating your home for Christmas at Gretna Green: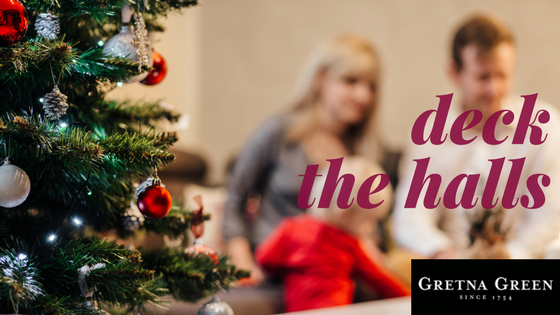 COMING HOME FOR CHRISTMAS – YOUR GUIDE TO DECKING THE HALLS
Shop for the little ones this Christmas at Gretna Green: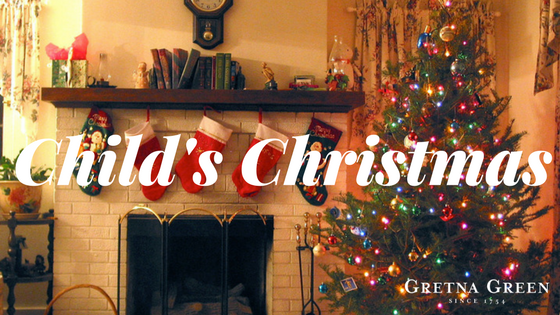 CHILDREN'S CHRISTMAS GIFT IDEAS FROM GRETNA GREEN- A CHILD'S CHRISTMAS IN SCOTLAND
---
To make Christmas that little bit easier on your wallet, we also have a range of Special Festive Deals including on a range of Festive Fashion Items with up to 45% off!