Posted by Henry Davenport - December 11, 2017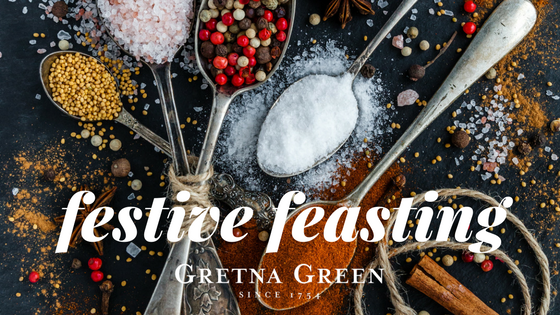 Christmas is a time for feasting and enjoying fantastic food and drink with family and friends.
In the first of our two-part feasting series of blogs, we're offering you a range of recipes, table dressing ideas and food-based fun in time for Christmas.
Fancy adding some Scottish flavour to your Christmas dinner?
Gretna Green is here to help!
Scottish Christmas Recipe idea - Clootie Dumpling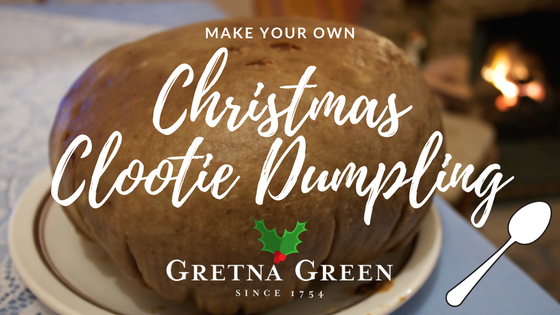 Clootie dumpling makes for a great Scottish alternative to a basic Christmas pudding.
Very similar in ingredients to a Christmas pudding, the clootie dumpling is a rich, festively spiced steamed pudding.
Cooked by wrapping in a cloth (or cloot, in Scots) - it's the cooking process that makes this traditional desert uniquely Scottish.
Clootie dumpling:
500g (1¼ lb) of self-raising flour
250g (9 oz) of dried currants
250g (9 oz) of sultanas
125g (4¼ oz) of shredded suet
100g (3¾ oz) of dried breadcrumbs
200g (7 oz) of caster sugar
1 medium-sized egg, lightly beaten
120ml (4 fl oz) of milk
1 teaspoon of mixed spice
1 teaspoon of baking powder
1 small pinch of salt
1 tablespoon of golden syrup
Bring a large pot of water to the boil.
Meanwhile, in a large bowl, combine flour, currants, sultanas, suet, breadcrumbs and sugar.
Mix egg and milk with mixed spice, baking powder, salt and golden syrup.
Stir into flour mixture to form a wet dough.
Dip a heavy cotton cloth (or cloot) in the boiling water and then sprinkle it with flour.
Place the batter into the centre of the cloth, draw opposite corners together to form a ball, leaving a bit of room for the dumpling to expand, and tie tightly.
Place the dumpling in the boiling water, reduce heat to a low boil and cook for around 3 and a half hours, topping water off as needed.
Remove the dumpling from the water and gently peel away the cloth.
Dry the dumpling in front of a fire or in a low oven until the surface is no longer wet.
Serve with custard or cream.
Don't have four hours to invest in a pudding? - Visit the Foodhall at Gretna Green for pre-prepared clootie dumplings and other fantastic Scottish food.
Christmas food online
Are you living outside of Scotland and fancy a taste of home?
Gretna Green has a range of traditional Scottish foods to remind you of home this Christmas.
Irn Bru, Tunnock's, Edinburgh Gin, Edinburgh Tea & Coffee Company, Scottish honey, Walker's Shortbread and more...
Luxury Scottish Christmas Hampers
Luxury Scottish Christmas Food
Christmas Table Decorations and Tableware
Explore a range of Christmas table decorations and tableware at Gretna Green and make your festive feasts look incredible:
Christmas table decorations
Kilted Sausages?
WANT MORE CHRISTMAS IDEAS?
Shop for the little ones this Christmas at Gretna Green: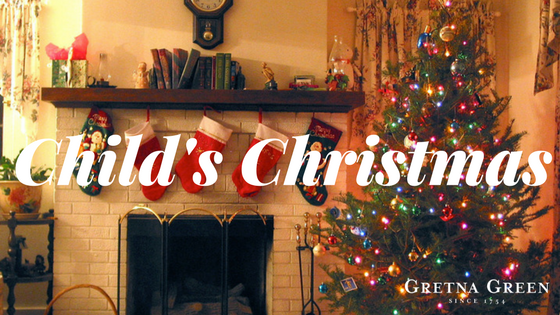 CHILDREN'S CHRISTMAS GIFT IDEAS FROM GRETNA GREEN
Check out our guide to decorating your home for Christmas at Gretna Green: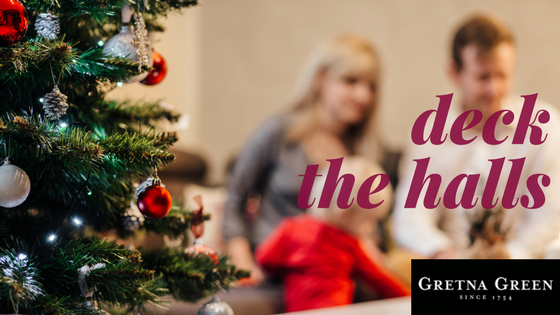 COMING HOME FOR CHRISTMAS – YOUR GUIDE TO DECKING THE HALLS
Check out our guide to decorating your home for Christmas at Gretna Green: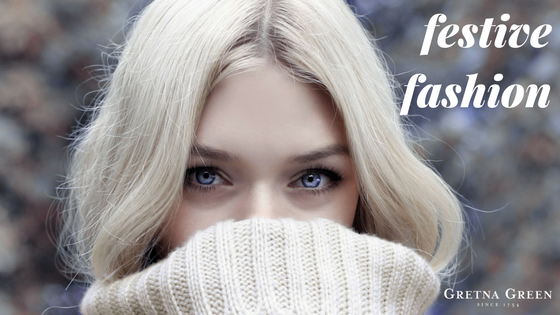 FESTIVE FASHION - GET THE WINTER LOOK 2017
Get that festive glitz with our ultimate sparkle gift guide: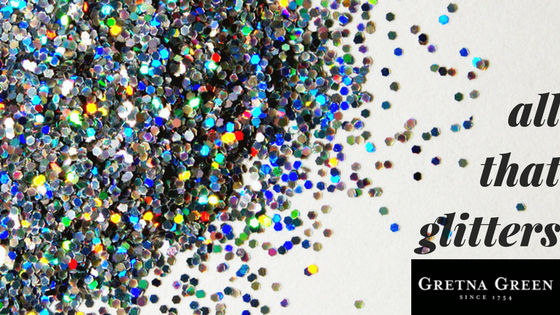 ALL THAT GLITTERS – THE ULTIMATE SPARKLE GIFT GUIDE
To make Christmas that little bit easier on your wallet, we also have a range of Special Festive Deals with up to 45% off!