Posted by Ami Brough - December 07, 2017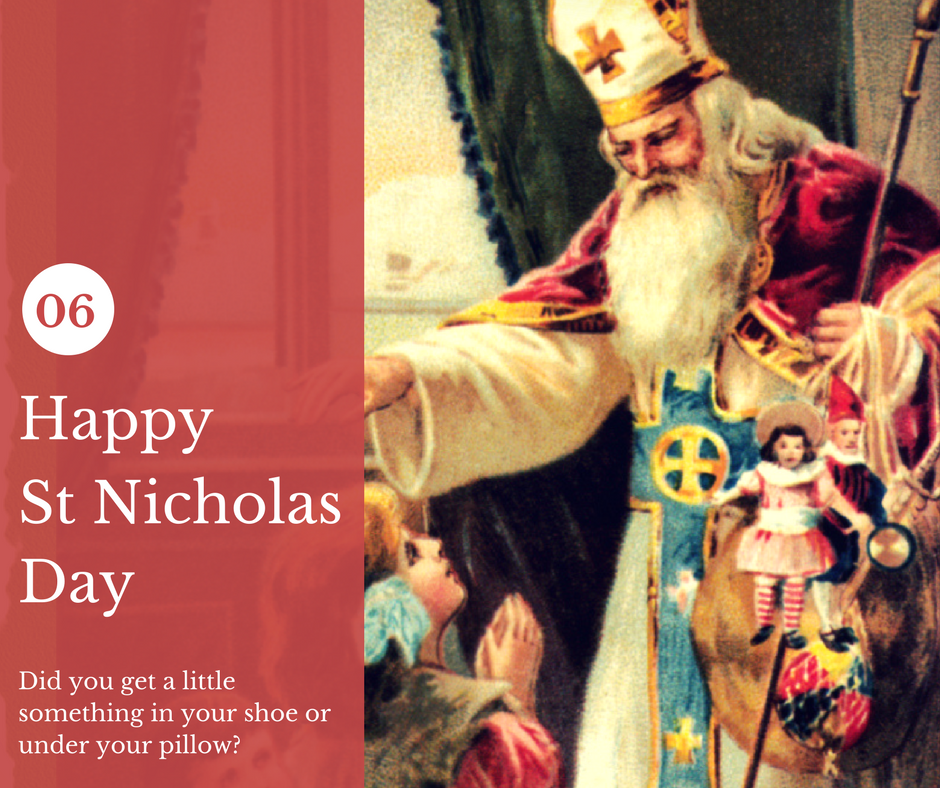 The Story of 'Old Saint Nick' - The origin of Santa Claus and Father Christmas
A little bit of history
Yesterday, on December 6th and later this month, on December 19th, Christians around the world will celebrate St Nicholas Day, or 'The Feast of Saint Nicholas' as it is also referred to. But why? Have you ever wondered where Santa Claus came from, or the British Father Christmas? Or why we give presents each year?
Well, it all began with Saint Nicholas, born on the 15th March 270 AD; in what is now known as Turkey. He is the patron saint of children, among many others and is legendary for his habitual giving of gifts in secret!
So why Santa Claus and Father Christmas?
The American 'Santa Claus', as we know him today, is thought to have developed from the Thomas Nast illustration in 1881 and Clement Clarke Moore's poem - 'A visit from St Nicholas' - in 1823, combined with Coca Cola's advertising from the 1930s; however, while the former is likely true, the legend of Coca Cola's 'making Santa red and white' is actually false; as White Rock Beverages had already depicted Santa Clause in red and white in an advertisement in 1915 as did the cover of Puck magazine in 1905! There is also speculation, that Santa Claus also incorporates elements of the Germanic god Wodan, associated with the Pagan, mid-winter celebration of Yule and the Norse god Odin; who is often depicted as a long-bearded man in a cloak, with a staff and pointed hat.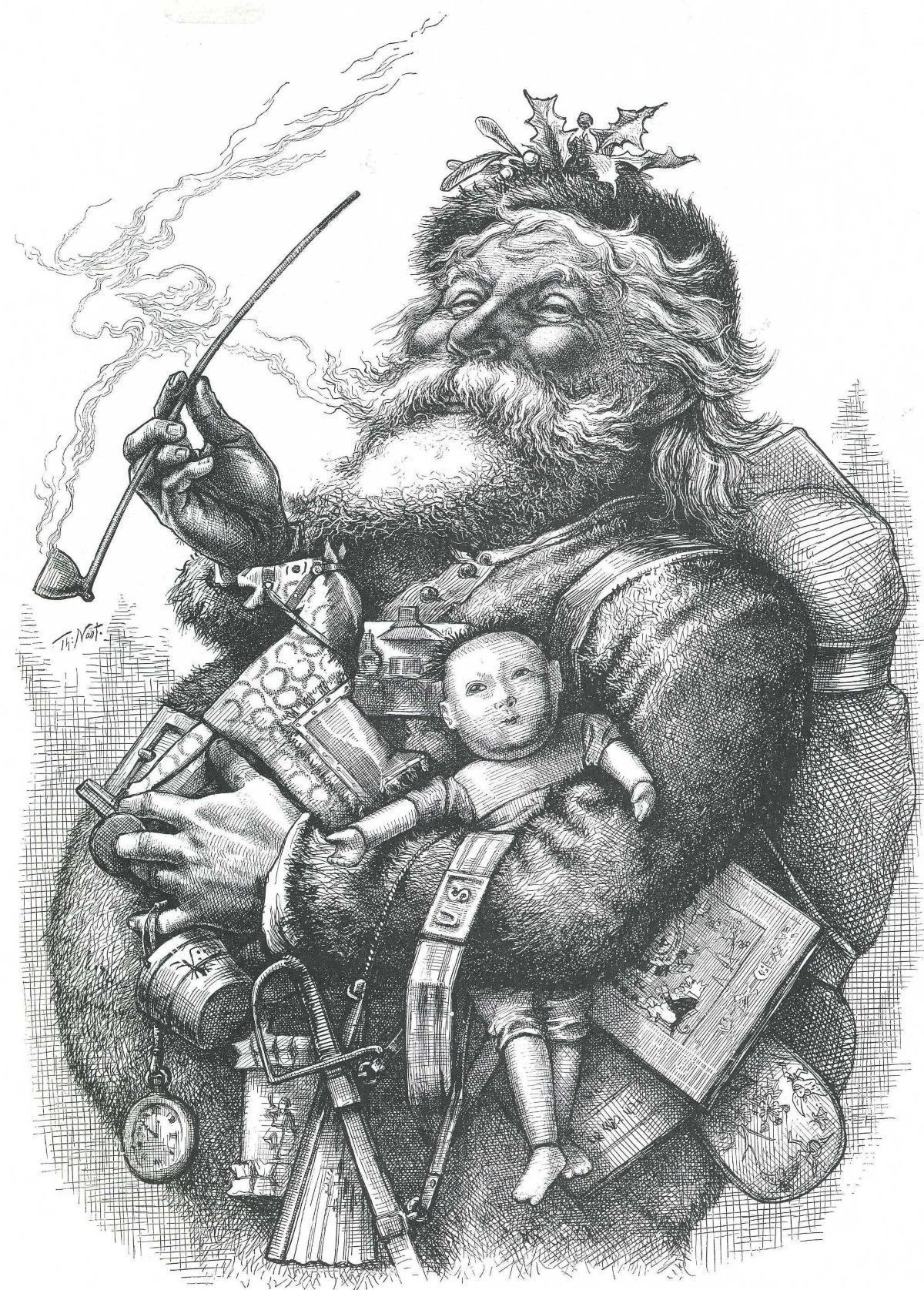 The American 'Santa Claus' comes from Santa 'Klaus' or 'Cholas' i.e the nickname or short name for Nickolas or Nicholas. It is also thought to have come from the Dutch word for St Nicholas, which is Sinterklass.
'Father Christmas', as he is often known in British culture, dates back to the 1500s and the reign of King Henry VIII; where he was pictured as a large man in green, fur-trimmed robes. King Henry was said to 'typify' the 'spirit of good cheer' at Christmas and the traditional festive elements of joy, peace, good food and wine, and revelry. When England moved away from the feast day of St Nicholas, Father Christmas was then moved to the 25th of December to coincide with Christmas Day - the Christian celebration of the birth of Christ. Another common depiction of 'Father Christmas' comes from John Leech's illustration for Charles Dicken's novel - A Christmas Carol - where the 'Ghost of Christmas Past', a large, jolly man, appears in a green, fur-trimmed coat and takes Ebenezer Scrooge through the streets of London to spread 'the spirit of Christmas'.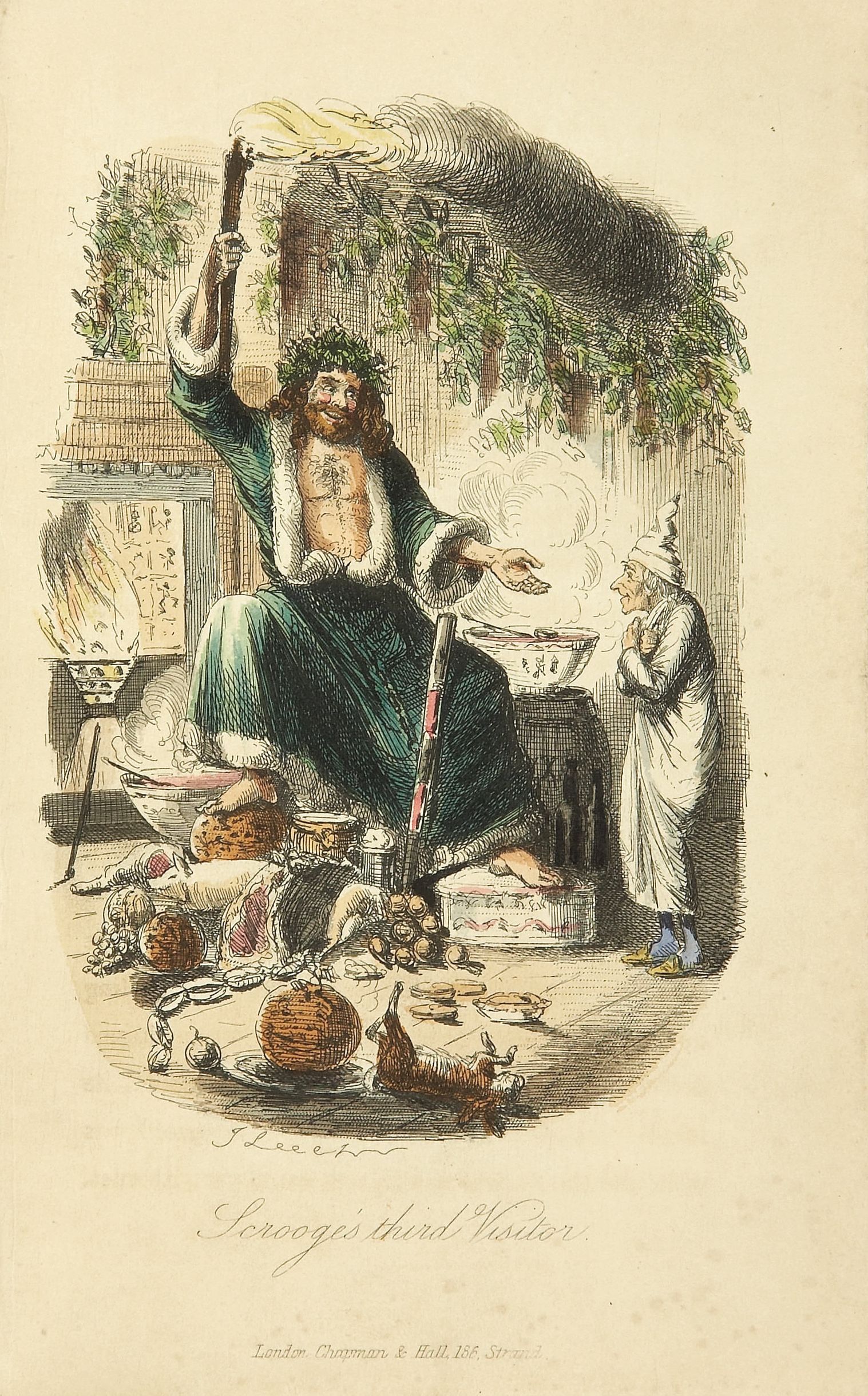 A man of many names
Father Christmas is known by many names around the world, throughout history and popular culture. Some of the most famous are St Nicholas, Saint Nicholas, Saint Nick, Kris Kringle, Santa Claus, Sinterklass, Santa or even Santy. But whatever he is referred to and wherever he is celebrated worldwide, there is always one thing in common... he comes in secret and leaves a gift for children who have been 'good' or 'nice'.
He's making a list...
We all know the songs and the stories of Santa making his list and checking it twice "gonna find out who's naughty or nice", but this isn't something new. Before Santa Claus or Father Christmas, even Saint Nicholas himself would traditionally leave coal or sticks under the pillows of misbehaving children.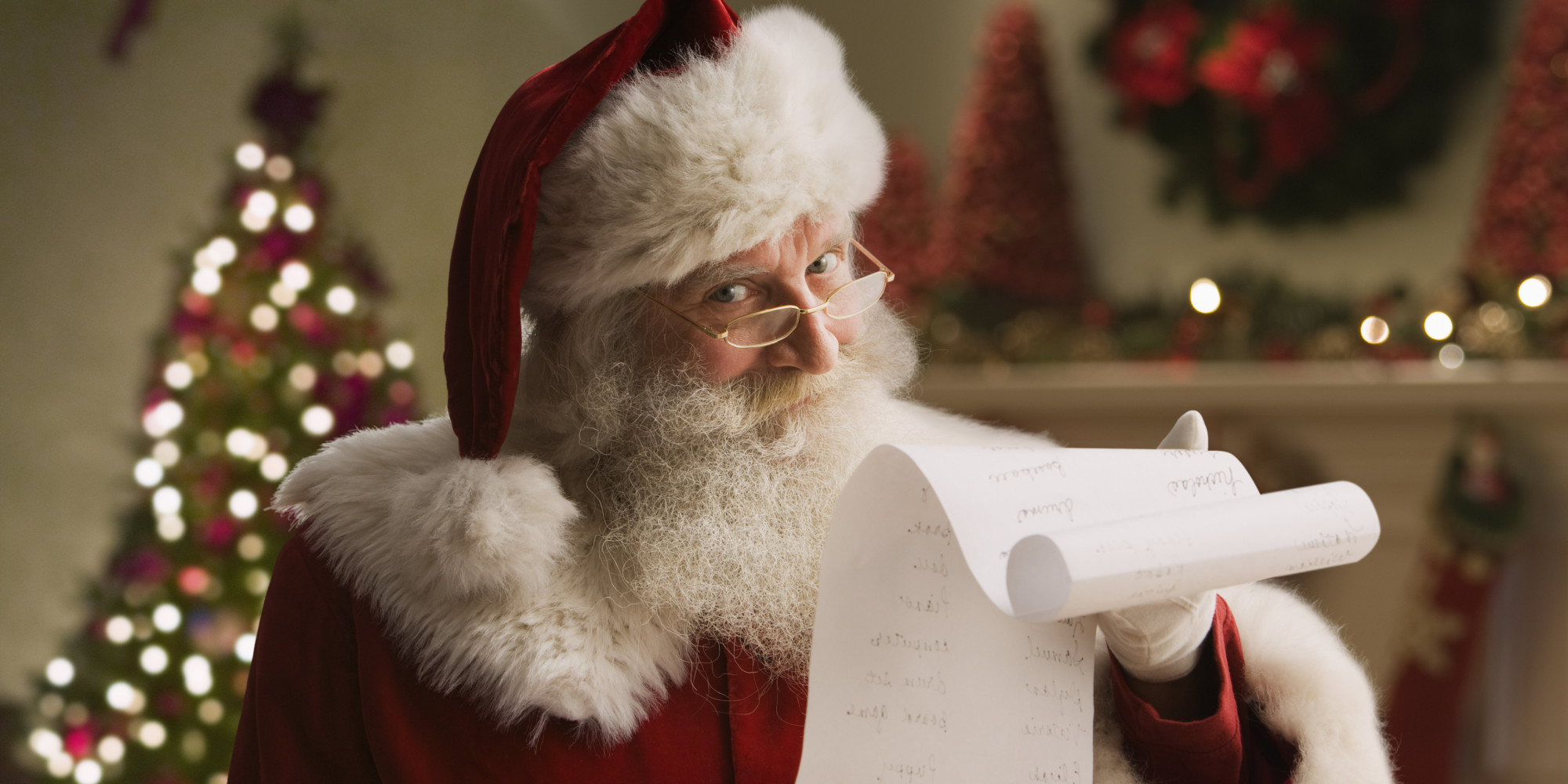 Why do we give presents?
The giving of presents is most likely a combination of Saint Nicholas's famous tradition of secret gift giving and the Christian celebration of the birth of Christ, where the wise men brought gifts to Jesus of Frankincense, Gold and Muhr.
For St Nicholas Day, depending on where it is being celebrated, children have various traditions. In the US, they will leave their shoes in the hallway in the hope that St Nich will place a coin on the soles. Dutch children will traditionally fill a clog with hay and carrots for St Nicholas' horse in the hope that he will then leave gifts behind in their place. In other countries, Saint Nicholas will leave gifts for well-behaved children under their pillow; but those who are naughty will find sticks or coal under their pillow instead.
Joy unto you...
Wherever you are from, whatever you believe and whoever you are with, December is a month of excitement and festivities with so many celebrations. From all of us here at Gretna Green, we would like to wish you a very Merry Festive Season, whatever you are celebrating this year and a Happy and prosperous New Year in 2018!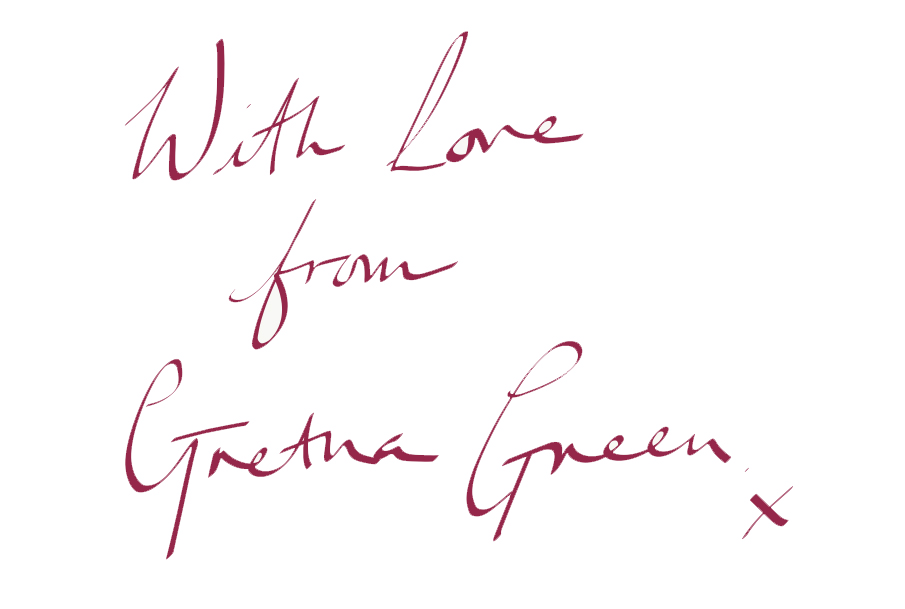 Remember to share your wonderful family and friends, festive joy with us on social media! AND your winter wedding images too!
Plus if you are looking to help Santa Claus, St Nicholas or Father Christmas with his shopping, remember that we have a wonderful range of Christmas gifts available here in store at Gretna Green, (open daily 9am to 5pm) and available to purchase online!