Posted by wanshu chen - November 28, 2018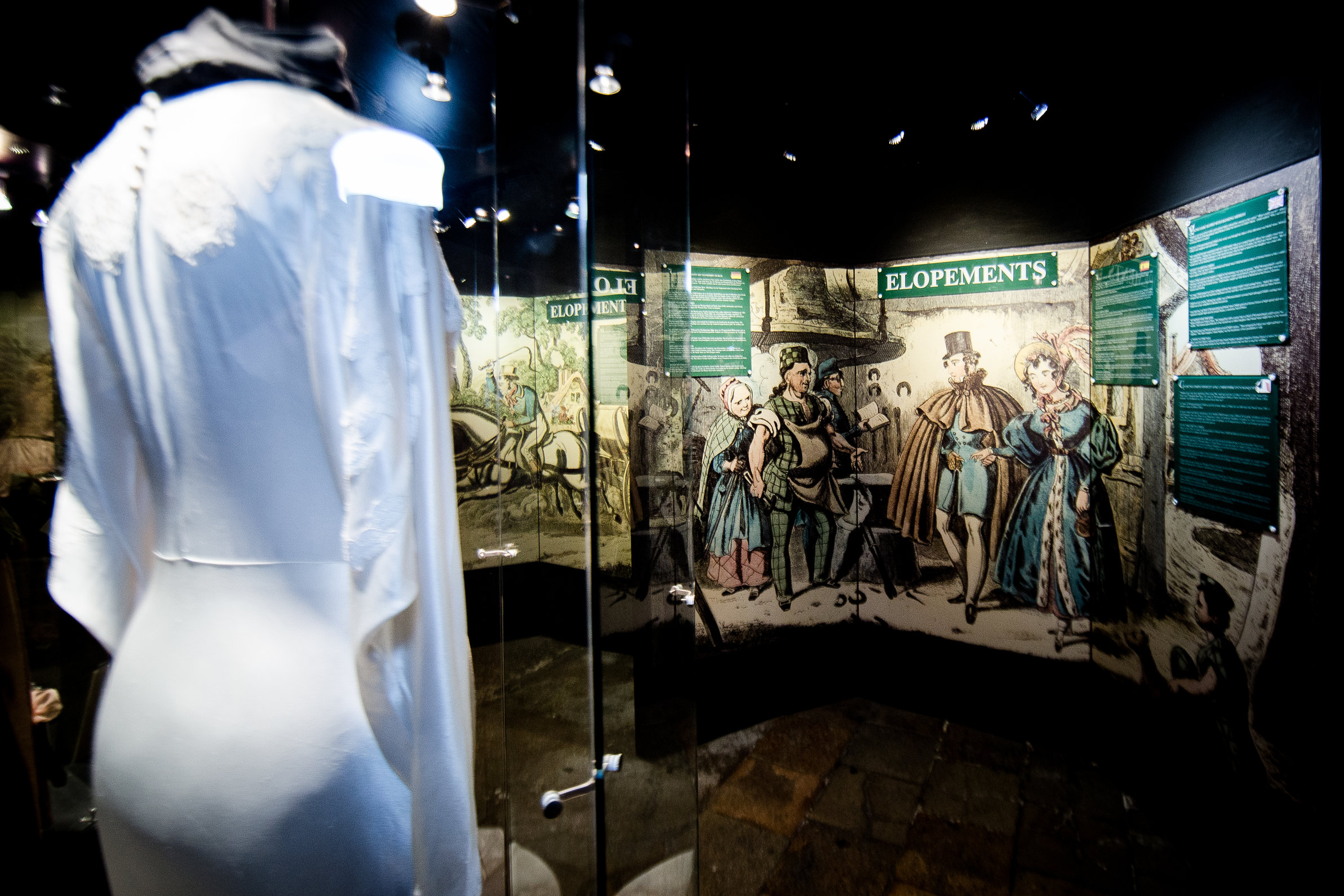 'Gretna Green indeed, is as superior in reality as it is in name. It looks as if it were the capital of the God of Love'. - Robert Smith Surtees
wedding dress donation
On the 25th of November, we celebrated the instalment of a new addition to our Famous Blacksmiths Shop Museum; our first ever wedding dress donation at Gretna Green.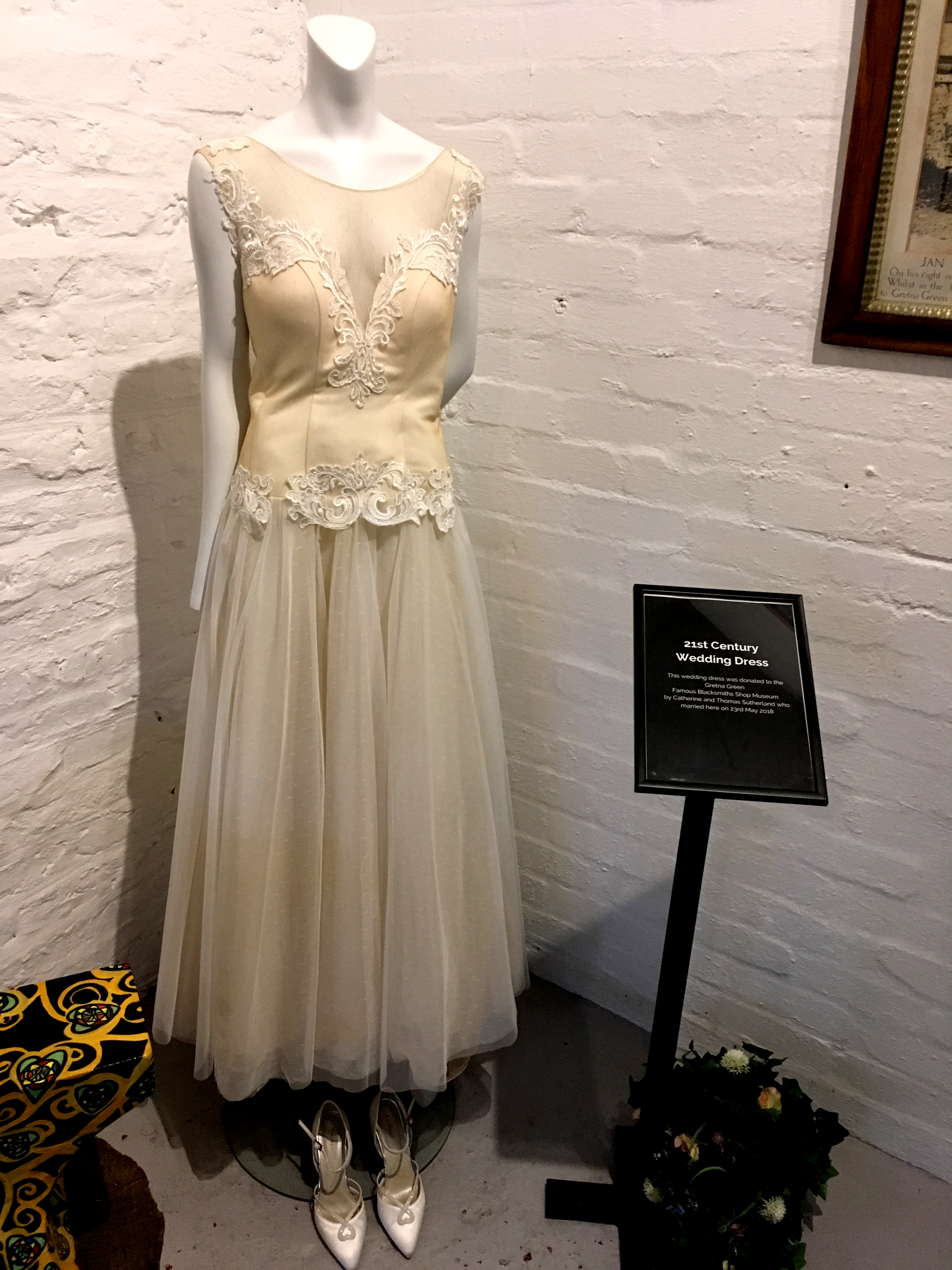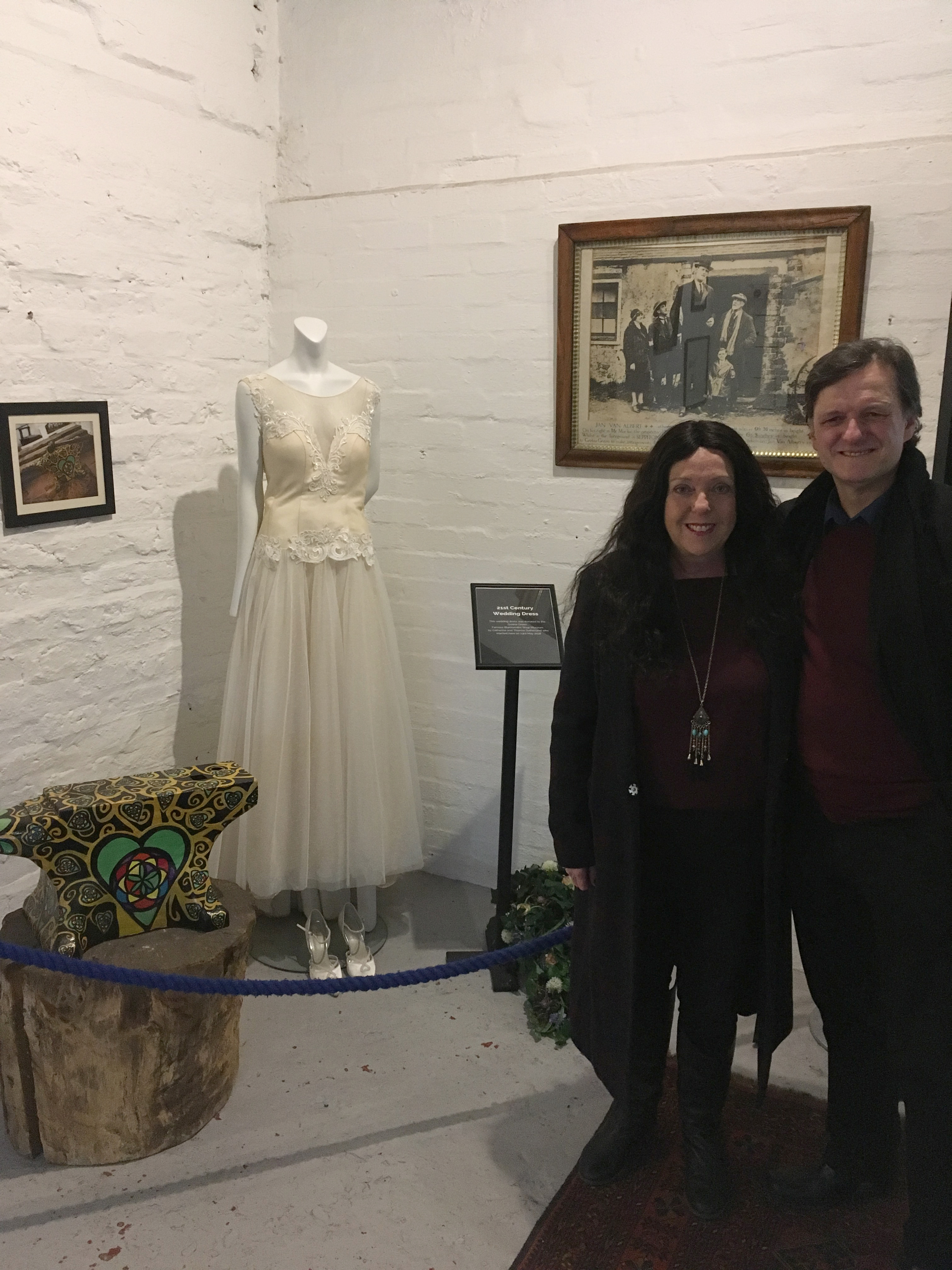 The beautiful dress, donated by bride Catherine, who was married to Thomas Sutherland on 23rd May 2018 at Gretna Green, now sits alongside our existing collection of vintage wedding dresses, including, the dress worn by Mrs Mackie, the Great Grandmother of the present owner of Gretna green; Alasdair Houston, on her wedding day in the 1930's.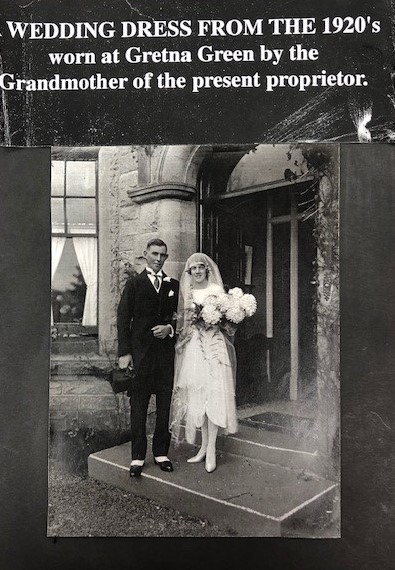 Catherine and Thomas Sutherland "tied the knot" at Gretna Green after falling in love with the history, heritage and story of the Famous Blacksmiths Shop.
Catherine says: "After visiting the museum, I was so impressed to see actual wedding dresses displayed from many years ago. The brides who stood on the same spot I did on 23rd May 2018 made our marriage very special as well as being part of Gretna Green's History. The wedding dresses on display are of a different period in time and I thought if I donated my dress it would provide a much more modern take of brides in this century. It also means that I can come and visit my dress at any time and that it will still be there for many years to come."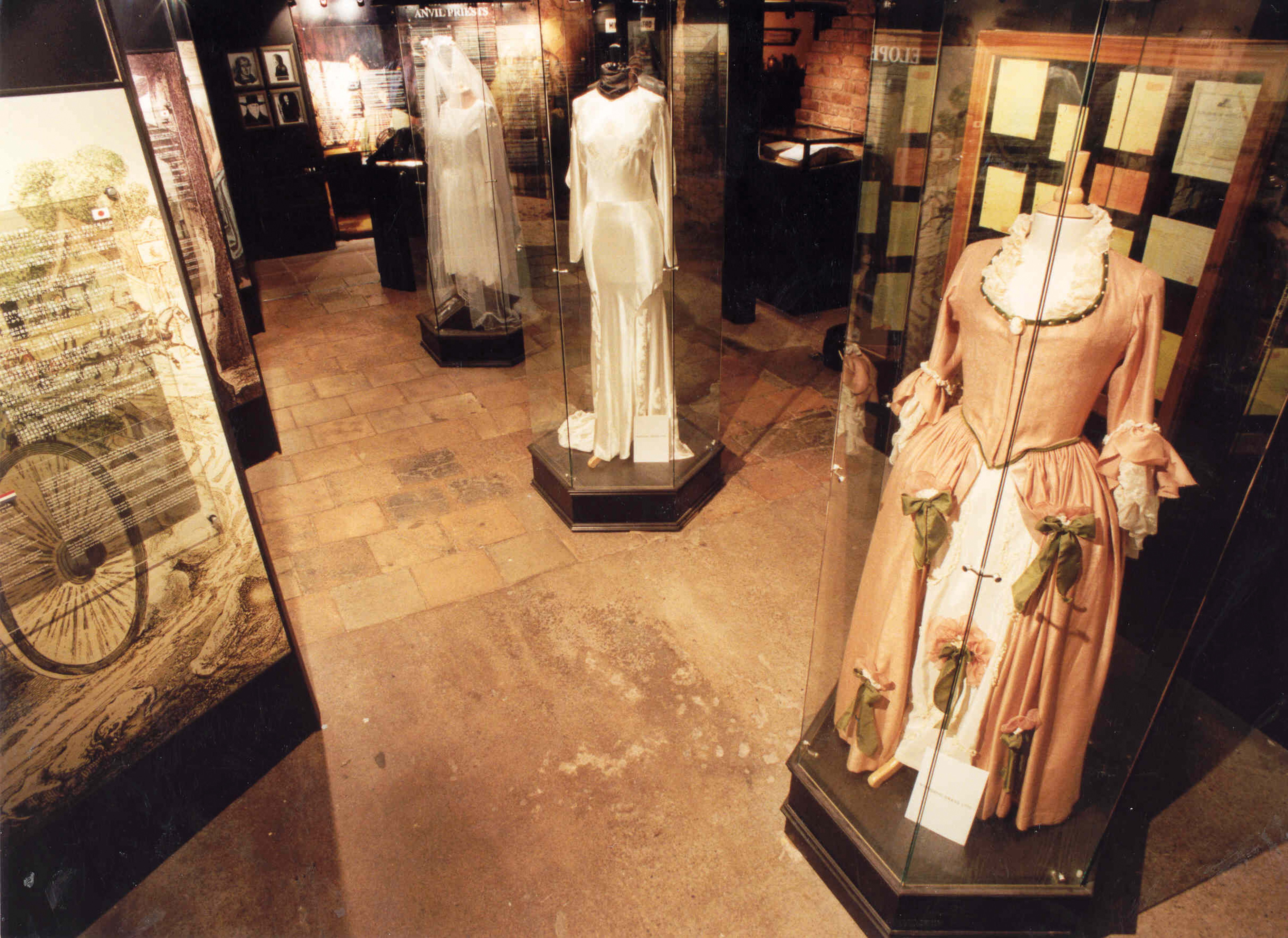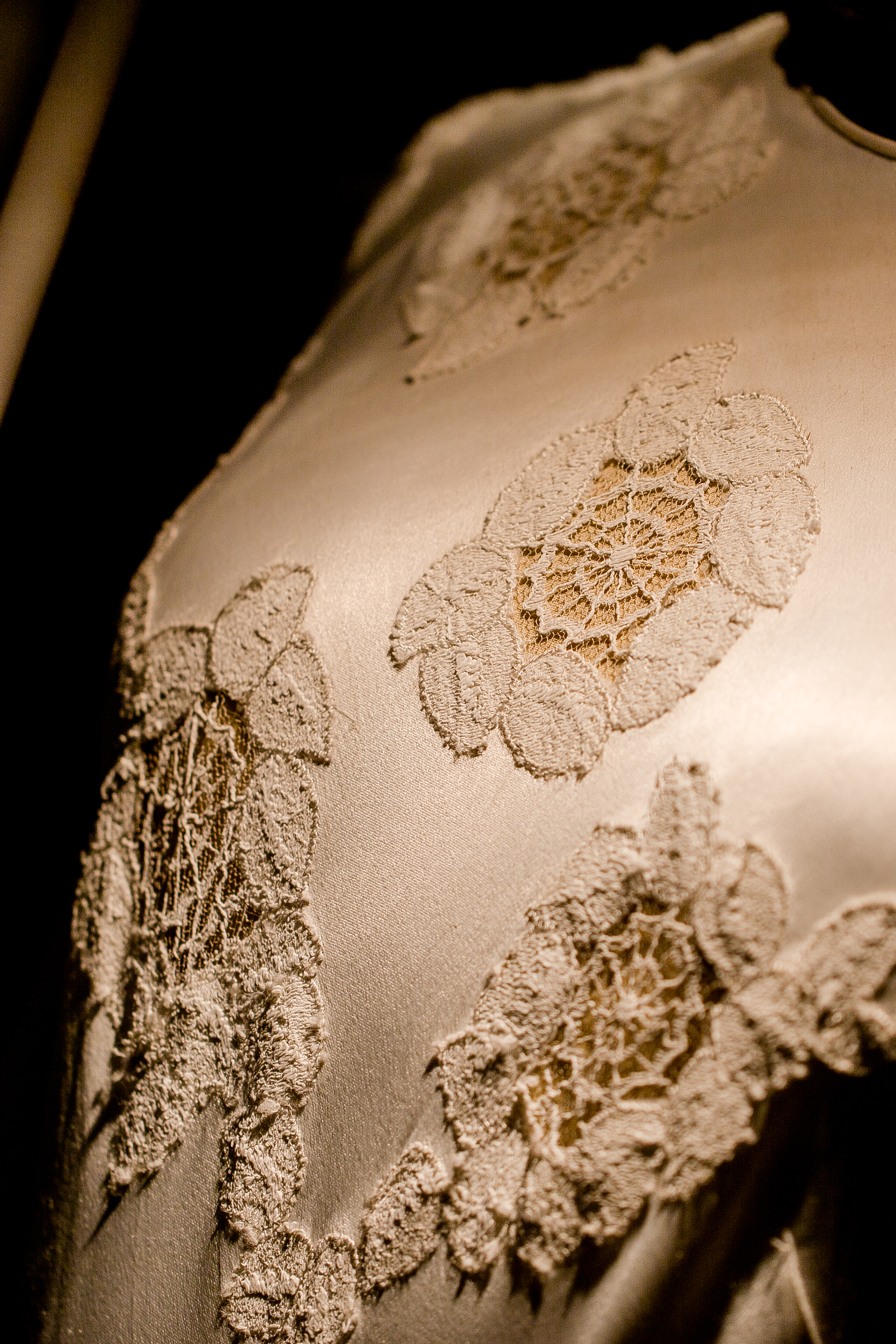 Our Museum Manager, Carolyn Scott hosted the special unveiling ceremony to mark the occasion and said: "We're so touched to have one of our couples donate such an important part of their wedding day to the museum. The Dress is so important to many brides and really showcases their individuality and style and this donation is a real testament to the emotion and romance that is woven into the Original Marriage room here at Gretna Green. We're delighted to be able to showcase a modern dress from a bride who married recently within our walls."
Our museum is open all every day from 9 am-6:00 pm Telephone:+44 1461 338441