Posted by Henry Davenport - March 29, 2018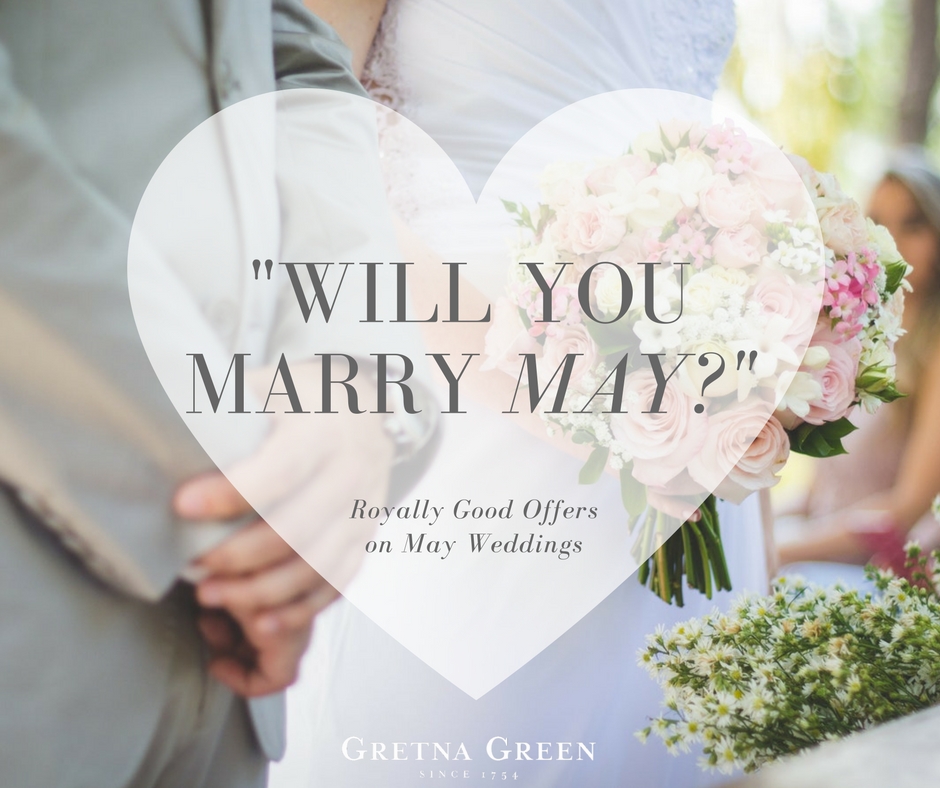 We're so excited for this year's Royal Wedding and, in celebration of Harry and Meghan's May 19th date, the team here at Gretna Green Famous Blacksmith Shop will be sharing the love over the month of May.
We've selected a series of dates on which all of our prospective Mr and Mrs's can enjoy special rates on venue hire!
Would you like to follow in Harry and Megan's footsteps and tie the knot this May?
Well, we're giving you the chance to become part of the Gretna Green love story and join 260 years of romantic history - but you need to act quickly to secure your own May date.
Marry at the world-renowned Gretna Green famous Blacksmith Shop and choose from the Original Marriage Room, Saddlery or Rennison rooms at our Special Rates*.
Original Blacksmiths Marriage Room $375.70 (Normally $503.10-$566.80)
Saddlery or Rennison Rooms $253.50 (Normally $363.00)
To book or for more information, please contact the Wedding Team directly on: 01461 336 001 or email: weddings@gretnagreen.com
Quote the reference: RoyalMay18
Dates & Times Available**
Tuesday 1st 1pm, 2pm, 3pm
Thursday 3rd 2pm, 4pm
Wednesday 9th 3pm
Sunday 13th 12noon, 2pm, 4pm
Tuesday 15th 11am, 12noon, 3pm
Thursday 24th 11am, 2pm, 4pm
Friday 25th 6.30pm
Saturday 26th 6pm
*Rates include: Hire of the venue for the couples ceremony only (witnesses can be provided if required). An additional charge will be payable to either the Registrar or Minister. Speak to the Gretna Green Wedding Team for more information on fees.
**Dates and times may change subject to availability.