Posted by Susan Adams - October 01, 2012
So you may be thinking about booking your wedding with us here in the heart of Gretna Green, the Famous Blacksmiths Shop or you may have made your mind up already? We sincerely hope so!
In essence we're really lucky to have lots of visitors to our wee village Gretna Green, whether you come as a wedding couple, or to renew your vows or even simply to stop off and stretch your legs on a long journey... Time and time again people are always pleasantly surprised to see how much there actually is available to see and do onsite here at the Famous Blacksmiths Shop.
While here in our 'virtual space' online we have worked tirelessly to showcase just how magnificent your wedding could be, we have also tried to give you a better picture of Gretna Green as a whole... That means all that we have to offer in our Visiting section and also the online shopping which is representative of the range we have in stock right here in Gretna Green.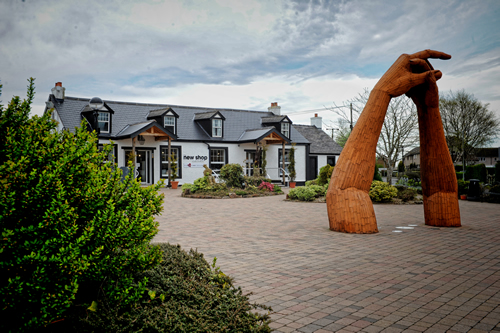 So you may be asking yourself if we're Not Just Famous for Weddings - what are we famous for? We can tell you...
1. Cashmere - we stock our very own brand of luxury 2 ply 100% cashmere, if you're looking for fabulous, super-soft women's cashmere jumpers or men's cashmere sweaters then you won't be disappointed.

2. Whisky - We stock a great range of malts from all over Scotland and even some very rare and collectable bottles which are prefect for presents or the avid whisky fan.

3. Shortbread - one of Scotland's best exports (in our opinion) we're the 1st place over the border that most people can stumble upon our 'national' biscuit!

4. Local Food Produce - Our foodhall is full of local supplies, we're particularly fond of the 'In House Chocolate' which is handmade locally in Castle Douglas.
and much, much more...
So next time you're popping by our site (website or physical) then why not 'pop in' or 'click' into Shopping or Visiting and have a good look around. You'll find a host of superb big name brand such as Barbour, Hunter, Ness , Lyle and Scott and much more!
Stay tuned to our blog for more great information and news...