Posted by Henry Davenport - October 16, 2020
New-In Barbour Autumn Winter Outerwear, Shirts, Jumpers & Gifts
Barbour has re-engineered, re-imagined and re-released many of its classic heritage designs for an Autumn Winter 2020 season that celebrates British style, synonymous with country adventures.

Barbour has been fashioning timeless wax jackets for more than a century. In 2020, the leading British heritage and lifestyle brand continues to pave the way for elegant outerwear, with a range of classic styles and reimagined archive classics that will fit seamlessly into every wardrobe.
The NEW Barbour Autumn/Winter collection features a range of styles to suit any wardrobe. From smart-casual staples to more rugged outdoor options, invest in timeless pieces from Barbour's new-age classics collection available now at Gretna Green.
---
Outerwear
Barbour is synonymous with wax jackets and, this Autumn/Winter, they remain at the very core of our Barbour collection. With styles in black, navy, olive and rustic for men and women, these colours are understated and timeless - as is the cut. No winter wardrobe is complete without a Barbour wax jacket.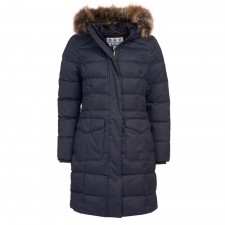 Inspired by Barbour's maritime tradition with modern fabrics and cuts, defy the weather in style with a range of waterproof jackets - perfect for any sudden downpours.
This season also sees the launch of brand new gilets and quilted jackets to protect against the very worst of the cold weather.
No matter the style you're looking for, Barbour's excellence in classic and contemporary coats and jackets makes at least one a must for any Autumn/Winter wardrobe.
For Her: Barbour Guanay Quilted Jacket In Dark Navy
For Him: Barbour Prestbury Rustic Wax Jacket
Shirts and Jumpers
Effortlessly stylish and brilliantly tailored, Barbour's range of shirts and jumpers offer a distinctive take on casualwear. Ideal for workwear, thanks to their formal look but comfortable fit, each of the shirts and jumpers in the new Autumn-Winter range is ideal for working from home or in the office.
For Her: Barbour Fairisle Peak Sweater, Barbour Bredon Shirt in Grey and Juniper
For Him: Barbour Tisbury Half Zip Sweater in Grey, Barbour Tartan 2 Tailored Shirt in Classic Tartan
Hats and Accessories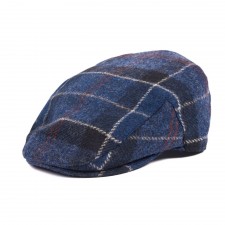 Barbour's quality, durability and style is timeless. Featuring well-loved pieces that can be styled in multiple ways and across several seasons, their brand new collection of accessories including hats, scarves, umbrellas and bags is an investment you can fall back on, month after month.
For Her: Barbour Glenn Tartan Scarf In Navy And Mink, Barbour Portree Tartan Handbag Umbrella in Tempest Blue Tartan
For Him: Barbour Moons Tweed Cap in Navy Tartan, Barbour Reversible Tartan Leather Belt
Gifting
As well as their range of accessories, Barbour offer a range of gift boxed items that make for wonderful Christmas gifts for him and her, and unique stocking fillers.
For Her: Barbour Wool Tartan Scarf & Glove Set
For Him: Barbour Scarf and Glove Set in Modern Grey
---
Find a cosy but fashionable addition to your Autumn/Winter outfit in top British brand Barbour's brand-new range, or discover the ultimate Christmas present for her, a thoughtful gift set for him, and lots more incredible gift ideas online now.