Posted by Administrator - September 05, 2019
Check out our Huge Range of Alcoholic Beverages at the Foodhall
Love giving unique gifts? If you're looking for the perfect present for a drinks enthusiast this year, then look no further than the Foodhall at Gretna Green! From the hoppy tastes of Cairngorm beer to the unusual flavours of Old Curiosity gin, there's nothing quite like our fantastic selection of Scottish and international alcoholic drinks, here at Gretna Green. Why not make a day of it? Start your Christmas shopping early with a trip to the Famous Blacksmiths Shop.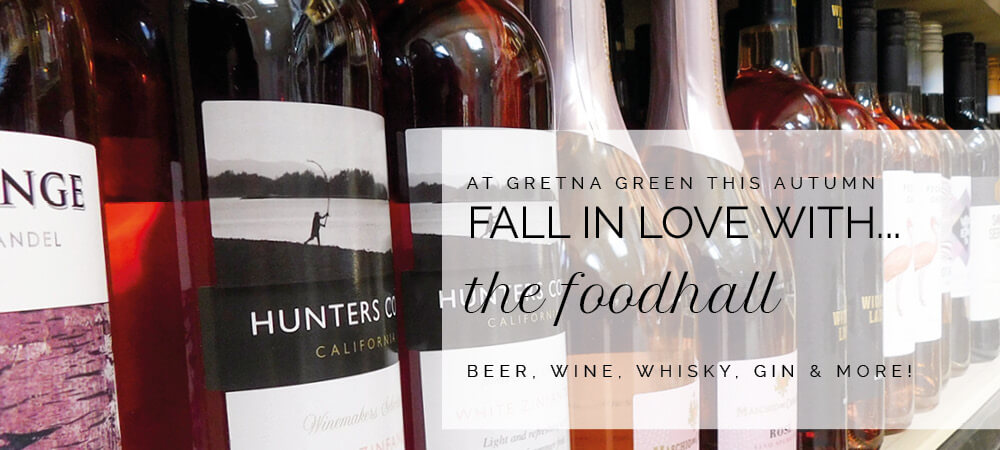 ---
Beer, Ale & Lager
Beer-lovers, unite! From the traditional Scottish breweries of Spey Valley, Cairngorm and Keith, come several new flavour combinations. Discover the nutty, native taste of Cairngorm's 'Black Gold', or experience the unique coffee concoction of Keith Brewery's 'Stout Keith'.
With such a huge range to choose from, it's easy to find a distinctive taste that's just right for any preference. Why not grab a few bottles? With prices starting from just $3.20, grab a triple selection of beer, ale or lager, chosen by you and packaged in a black gift box. A wonderfully personal gift with Scottish flair and perfect for any recipient or occasion!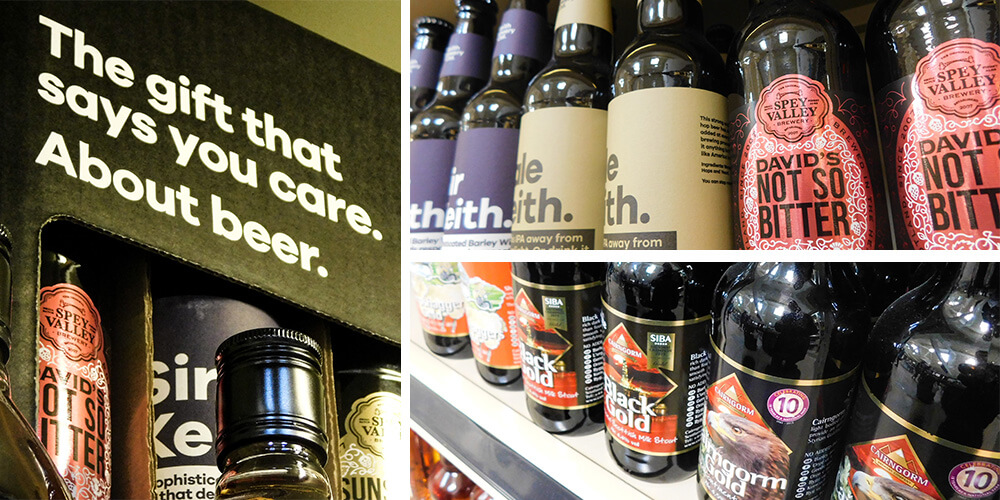 ---
Fine Wine
New to Gretna Green this season, and exclusively available in-store, our luxury range of fine wines are the best way to toast a wonderful trip to the Famous Blacksmiths Shop. From dry sauvignon blanc and chardonnay to fruity red wine and rosé, the Foodhall stocks an extensive selection of wines from all across the world to suit every taste.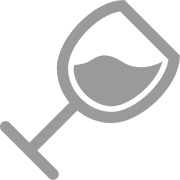 Have you heard about our locally-sourced Glebe House wine?
Traditionally made just outside of Ecclefechan (only 10 miles away from Gretna Green!), this wine captures the authentic taste of Scotland; with blossoms, berries, fruits leaves and even tree sap!


Combine a bottle of Glebe House, or any other of our aromatic wines, with a gift box of delicious truffles and treats from our Sweetie Shop chocolate counter. Then, have your choice of goodies wrapped up in a hamper to make the perfect Scottish gift for Christmas, a birthday, a wedding or – even better – for yourself!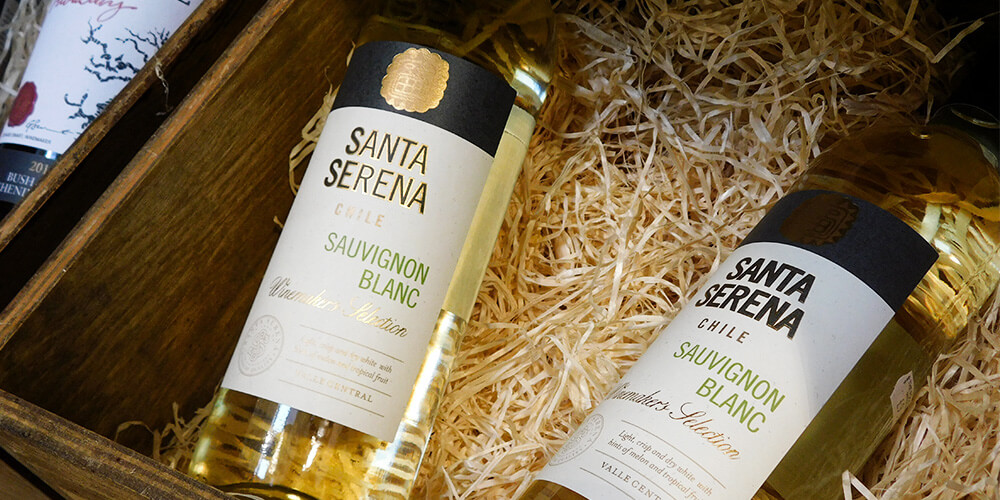 ---
Whisky, Gin & More!
Gretna Green is famous for its whisky and whisky liqueurs, and you can find many of them at the Foodhall! With plenty of Scottish classics from all the best Whisky regions, like Dalmore and Lauders, your food and drink Christmas gift shopping just got a step easier by keeping all your favourites in one place. Though, if you're especially keen on traditional Scottish tipples, be sure to visit our Whisky & Gifts Shop for an enormous collection of whiskies to browse and buy during your Famous Blacksmiths Shop adventure.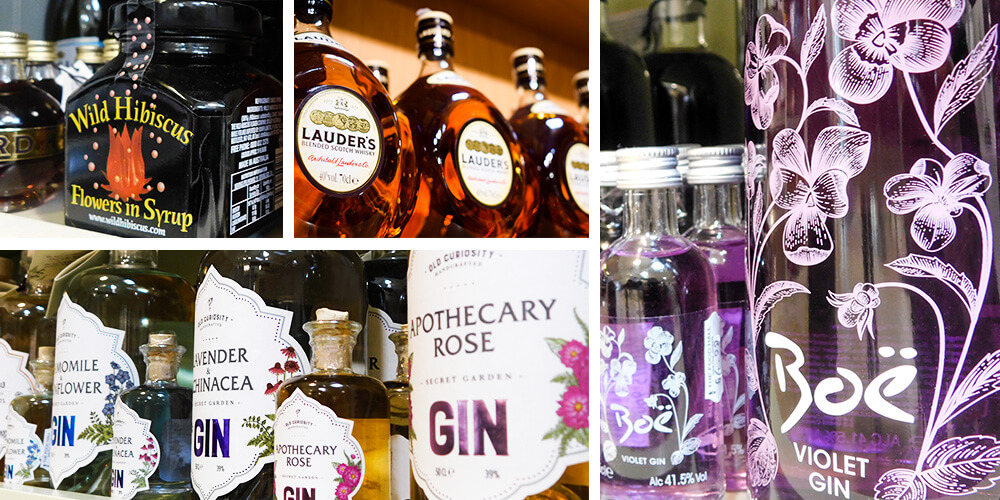 Gretna Green is becoming more and more well-known for its fantastic variety of unique highland and English gins, available both online and in-store. Discover the brilliantly quirky flavours of Edinburgh Gin, or the intricately-designed bottles of Boë, distilled in the small Scottish city of Stirling.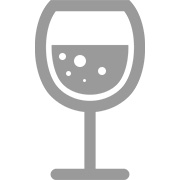 Did you know? Old Curiosity's gin changes colour when mixed with tonic water!

Pour a little into a glass of Fever-Tree tonic water to create your very own magical, colourful gin cocktail. A wonderfully unique present idea for any gin-lover this Noel!


As well as whisky and gin, the Foodhall also stocks plenty of other brilliant beverages and drink adornments. Have you ever tried rhubarb rum? Or a glass of prosecco garnished with a real hibiscus flower? Dazzle your friends and family with creative, delicious flavour combinations, or gather together a fabulous DIY cocktail hamper for an incredible, personalised gift this festive season.
---
Scottish, British & Global Tea
Alcohol not quite what you're looking for? Well, luckily for you, the Foodhall also stocks several varieties of tea from traditional highland companies, Brodies and Edinburgh Tea, as well as several other fantastic global brands. You can find anything from relaxing chamomile blends to traditional heather infusions, or even grab something completely different like our Scottish malt whisky tea bags!
Be sure to browse our tasty selection of traditional Scottish shortbread and biscuits. Something scrumptious always makes a brilliant gift for tea and biscuit-lovers, and our huge range of crunchy, buttery nibbles are delicious on their own and even better dipped into a cuppa!
---
Gift Hampers
Most of our items can be wrapped or presented in a gift hamper!
Build your own Gretna Green hamper, filled with your choice of hand-picked treats and goodies to have lovingly sealed in a reusable wicker hamper, with a cushioning of recyclable, brown shredded paper. These make an incredible Scottish sentiment, straight from the heart of Gretna Green; guaranteed to make someone smile this Christmas.
Just ask in store for any more information or check out our range of ready-made hampers available online:
---
So, when you visit the Famous Blacksmiths Shop this Winter, be sure to drop by the Foodhall to explore our wonderful assortment of alcoholic beverages and soft refreshments. Find that extra special something this festive season, here at Gretna Green, Scotland.