Posted by Henry Davenport - December 08, 2017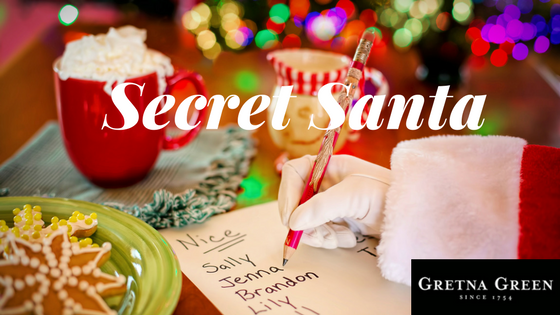 Whether it's a colleague or a friend, we all know that finding that funny or thoughtful present on a budget can be a nightmare!
Here at Gretna Green, we've put together a collection of our very best Secret Santa presents to get you out of a bind this Christmas.
For gifts that say thanks, spoil and pamper – on a budget of $26.20 or less – explore our Secret Santa gift guide 2017:
$6.50 or less

For tea fans, we have a wonderful range of tea bags the Edinburgh Tea and Coffee Company.
Available in a range of flavours (including whisky flavour for the adventurous!).
Whisky Flavour, Highland Blend, Scottish Heather, Scottish Breakfast tea.
The Edinburgh Tea and Coffee Company
Scottish Tea
From $3.90
Whisky miniatures make a great gift idea for tough to buy for fellas in the office.
Who hasn't ever wished they had a wee dram sitting in the desk draw on a stressful afternoon at work!?
With a wide range of miniature whisky bottles starting at under a fiver
- Gretna Green has you covered.
Whisky Miniatures & Whisky Minature Gift Sets
$6.20-$32.70
Fancy a G&T?
Of course you do!
- and so does your secret Santa.
Gin has been the standout drink of 2017.
With prices starting at $3.90 you've even got cash left over for a can of nice tonic water from your $6.50 limit!
Scottish Gins
$3.90 - $52.40
We have a wide range of Walkers biscuits including: Oatcakes, Mini Shortbread, Chocolate Chip Shortbread, Scottie Dog Shaped Shortbread, Shortbread Fingers, Ginger and Chocolate Biscuits, Toffee and Chocolate Biscuits, Salted Caramel and Chocolate Biscuits, Raspberry and White Chocolate Biscuits, Extremely Gingery Biscuits, Oatflake & Honey Biscuits, Extremely Chocolatey Biscuits, Sultana Shortbread Biscuits ...at $3.30 or less!
You could get 2 boxes for your $6.50 budget!
Walkers Shortbread
Scottish Shortbread Biscuits
$2.40 - $52.30
Sweet and sticky.
Fudge, toffee and tablet are huge favourites with Scottish Children and Adults alike.
With a range of festive presentation tins available, you could choose the most appropriate one for your giftee.
Give the taste of childhood to a friend for less than a fiver this Christmas:
Scottish Fudge, Toffee & Tablet
$3.90 - $13.10
Cute, cuddly and cost effective!
Get change from your fiver with this cute festive penguin with scarf.
Great for penguin fans.
An idea for someone who could use a little mascot on their desk.
Keel Toys
Festive Penguin with Scarf
$6.50
$6.50 - $13.10
Does your Secret Santa know their whisky?
It can seem like an impossible task to get a quality whisky for less than $13.10 - but with Gretna Green, you have a few options...
We have a number of single malt miniatures from world-renowned Scottish Distilleries in the $6.50-$13.10 price range.
Not sure what they'll like? You really can't go wrong here - just spend what your budget will allow - cost-effective quality.
Single Malt Whisky Miniatures
$6.20 - $51.00
Help your giftee enjoy their favourite tipple even more with quality glasses at amazing value from Gretna Green.
Whether it's gin, whisky or wine - we want to make it easier to enjoy your favourite drinks in a quality glass this Christmas.
We've teamed up with Gretna Green to offer 50% off these pairs of glasses:
Dartington Crystal
'Gin & Tonic' Copa Balloon Glasses
50% off Was $20.90 Now $10.50
Wine and Whisky Tumbler Glasses
50% off Was $19.60 Now $9.80



Tartan cufflinks are a great Scottish flurry for any outfit.
Especially appropriate for any Scottish men in the office.
Add a little Scottish Twist to office attire for just $13.10.
Available in a wide range of tartans and colours there's sure to be one to suit your needs:
Ingles Buchan
Clan Tartan Cufflinks
$13.10
$13.10-$26.20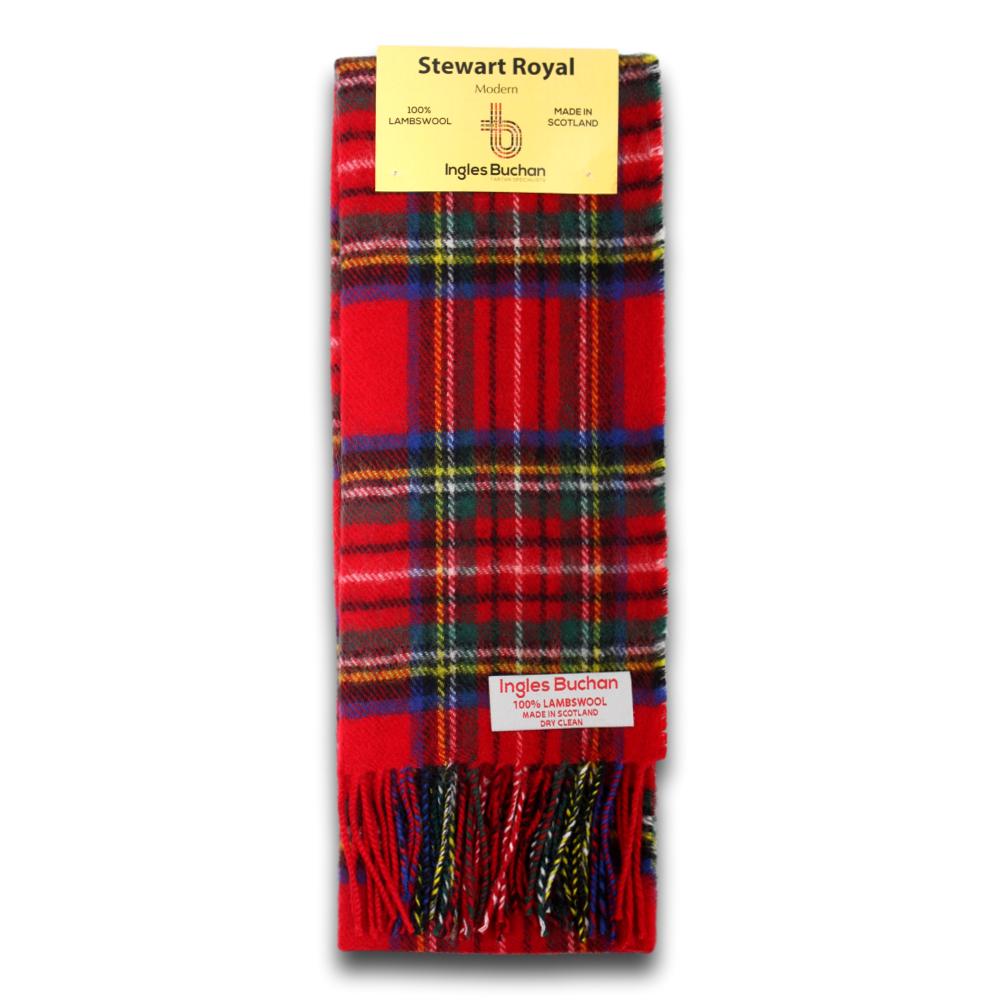 One of our most popular items at Gretna Green are our tartan scarves.
Available in a wide range of tartans there's sure to be one your Secret Santa will love.
Do they have a Scottish Clan name? - even better get the tartan that matches their name.
Ingles Buchan
Tartan Scarves
$19.60
One of our best selling ranges of purses is on offer for a limited time only:
These fantastic Harris Tweed purses have an amazing 25% off - making them well within the $26.20 budget:
You could even afford to stick a crisp $6.50 note inside!
Great for even the toughest to buy for Secret Santas.
Selected Harris Tweed Purses
25% OFF
$14.70 - $19.60
Are you buying for the office cold complainer, thermostat messer, or comfort lover?
These incredible cashmere gloves are also on offer for a limited time only.
Available for just $24.50 there's a wide range of colours to choose from to help make you the best Secret Santa of 2017!
Selected Cashmere Gloves
25% OFF
Now $24.50
WANT MORE CHRISTMAS IDEAS?
Shop for the little ones this Christmas at Gretna Green: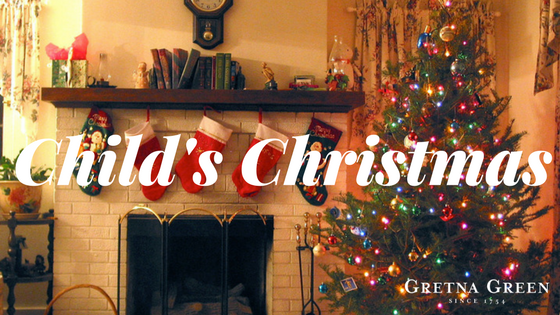 CHILDREN'S CHRISTMAS GIFT IDEAS FROM GRETNA GREEN
Check out our guide to decorating your home for Christmas at Gretna Green: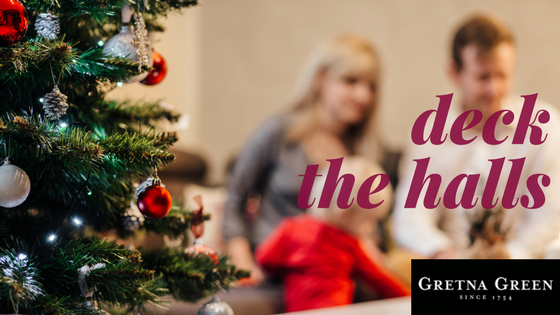 COMING HOME FOR CHRISTMAS – YOUR GUIDE TO DECKING THE HALLS
Check out our guide to decorating your home for Christmas at Gretna Green: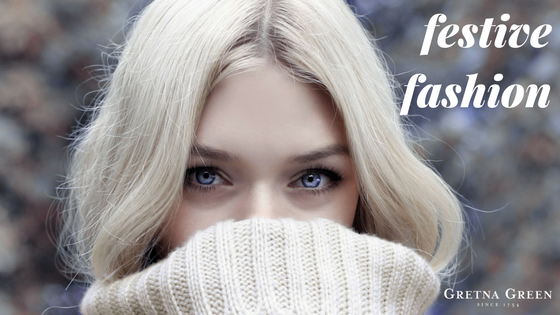 FESTIVE FASHION - GET THE WINTER LOOK 2017
Get that festive glitz with our ultimate sparkle gift guide: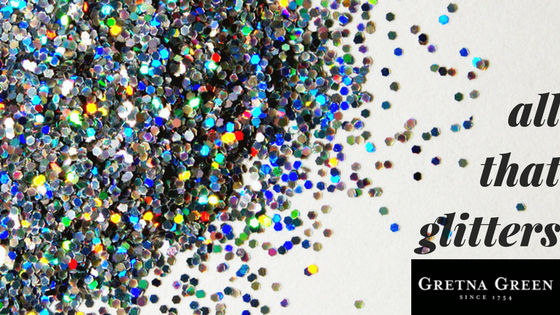 ALL THAT GLITTERS – THE ULTIMATE SPARKLE GIFT GUIDE
To make Christmas that little bit easier on your wallet, we also have a range of Special Festive Deals with up to 45% off!