Posted by Henry Davenport - March 28, 2018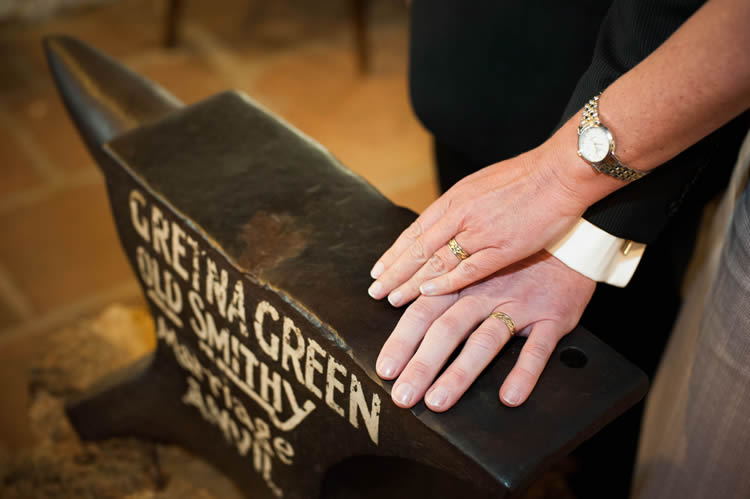 This April, recapture the romance of your wedding day by enjoying an intimate Anvil Blessing, at the Gretna Green Famous Blacksmiths Shop.
The Anvil Blessing is a beautifully romantic way of renewing your commitment to one another within the home of Gretna Green weddings - the Famous Blacksmiths Shop.
Following an intimate Anvil Blessing ceremony in the romantic and historic Famous Blacksmith's Shop, 'lock in your love' with a complimentary Gretna Green Love Lock. Inscribe your lock with your initials or blessing date and attach it to our Love Wall.
April Anvil Blessing and Love Lock Offer just $161.60* (Normally $213.40-$239.20)
This romantic blessing takes place over the Anvil in the Famous Blacksmiths Shop and lasts 30 minutes. Conducted by a Blacksmiths Guide this personalised ceremony includes romantic readings and historical introduction to Gretna Green.
To book or for more information, please contact the Wedding Team directly on: 01461 336 001 or email: weddings@gretnagreen.com
Quote the reference: AprilAnvil18
*Includes ceremony only and is subject to availability. Gretna Green Love Lock worth $25.80, available free of charge with this package