Posted by wanshu chen - October 29, 2018
Tartan: We all know it, and love it or hate it, this definitive Scottish textile, has conquered the fashion world again this autumn.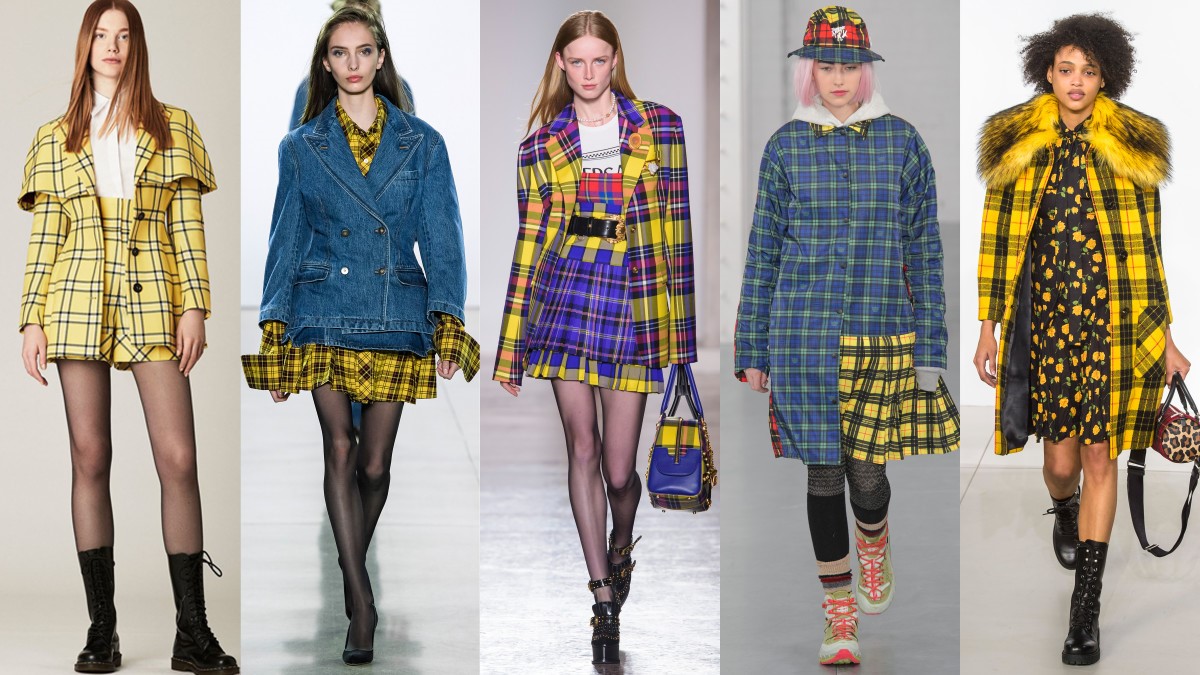 For the love of tartans
Synonymous with the historic clans of Scotland this classic fabric and its variations have appeared on the catwalks of Paris, New York, Milan and London with the world's leading designers including; Burberry, Gucci, Versace, Vivienne Westwood and Michael Kors showcasing their modern interpretations.
Luckily here at Gretna Green, we're right on trend this winter with one of the best authentic selections of modern and traditional clan tartan products. Our extensive range includes the Royal Stewart, Black Watch and Camel Thomson Tartans. These tartans are all incredibly versatile, whether it's a coat to keep you warm in style, a skirt to enhance your femininity or an accessory for a little hint of a trendy look. You'll definitely find the right piece of high fashion styling at Gretna Green.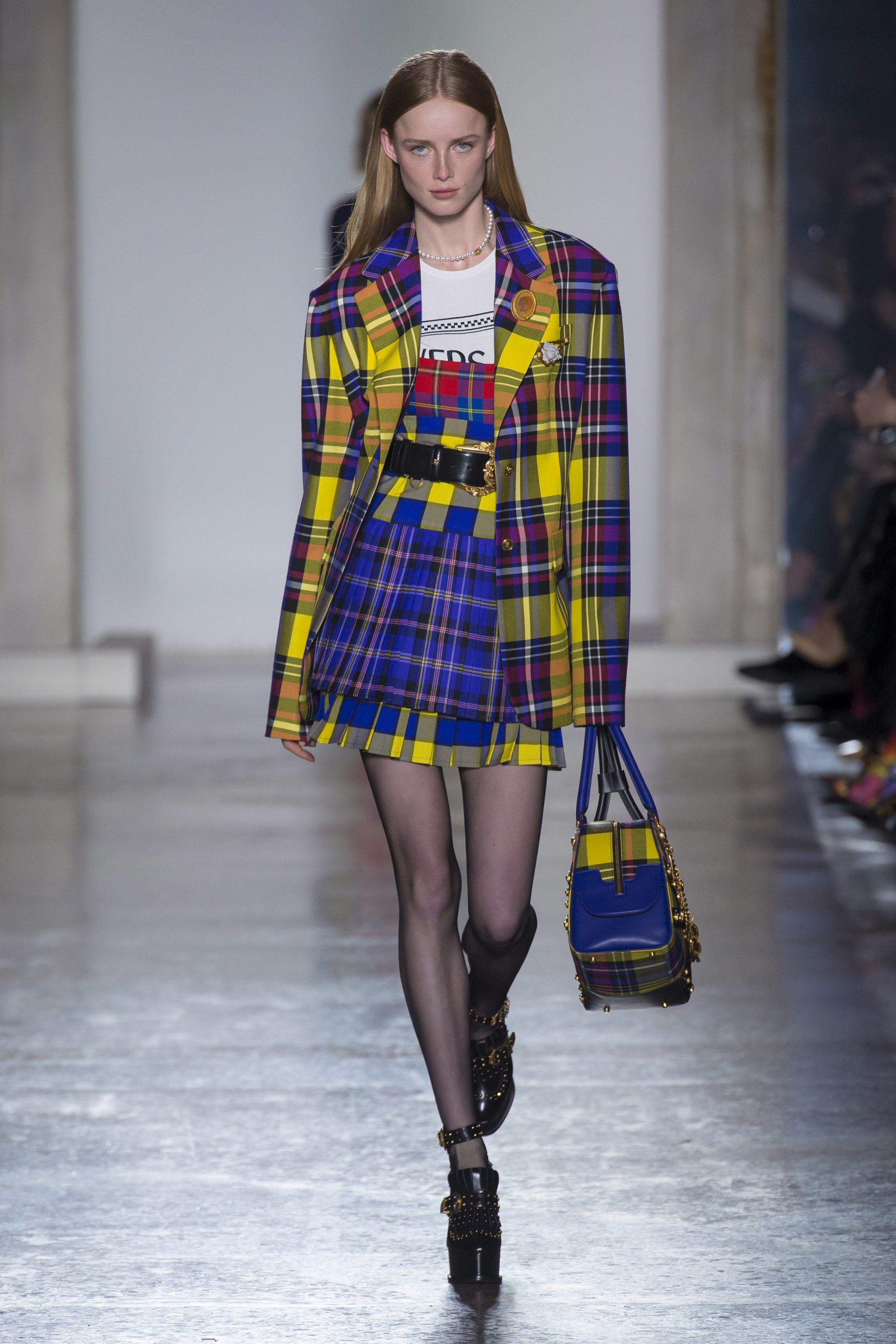 (Versace Fall2018)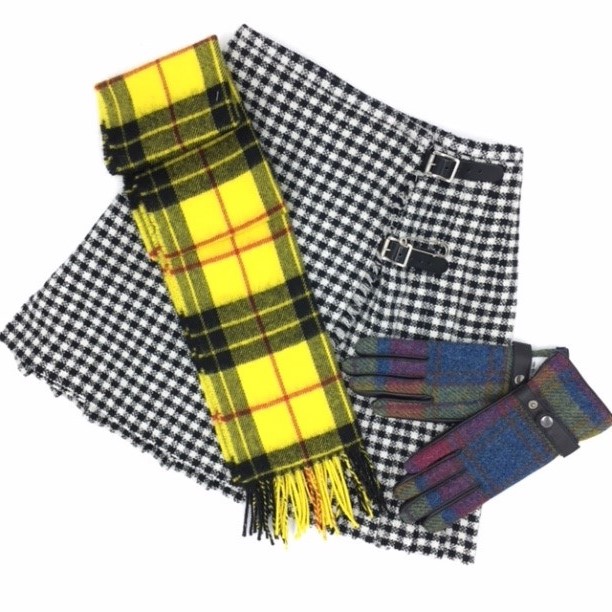 Above:
Harris Tweed leather and wool gloves $38.00
Macleod of Lewis tartan lambswool scarf $19.00
Ladies wool kilt $114.20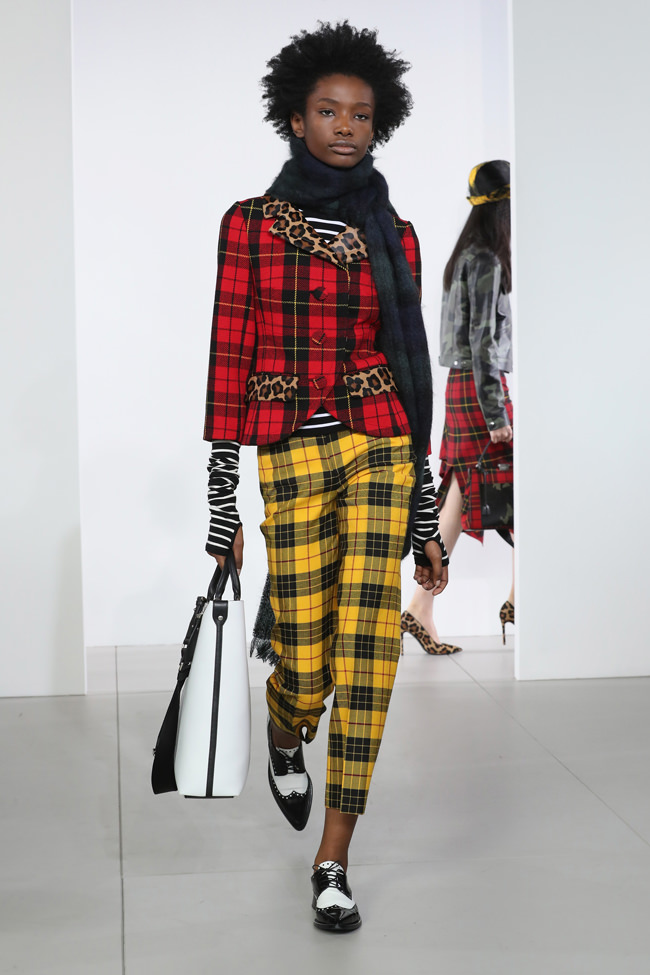 (Michael Kors Fall 2018)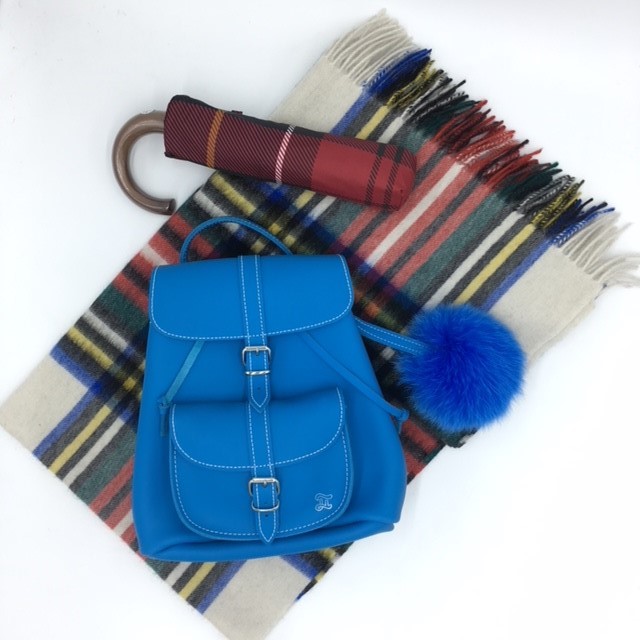 Above:
Grafea mini rucksack $241.00
Gretna Green Dress Stewart tartan lambswool stole $57.10
Barbour umbrella $38.00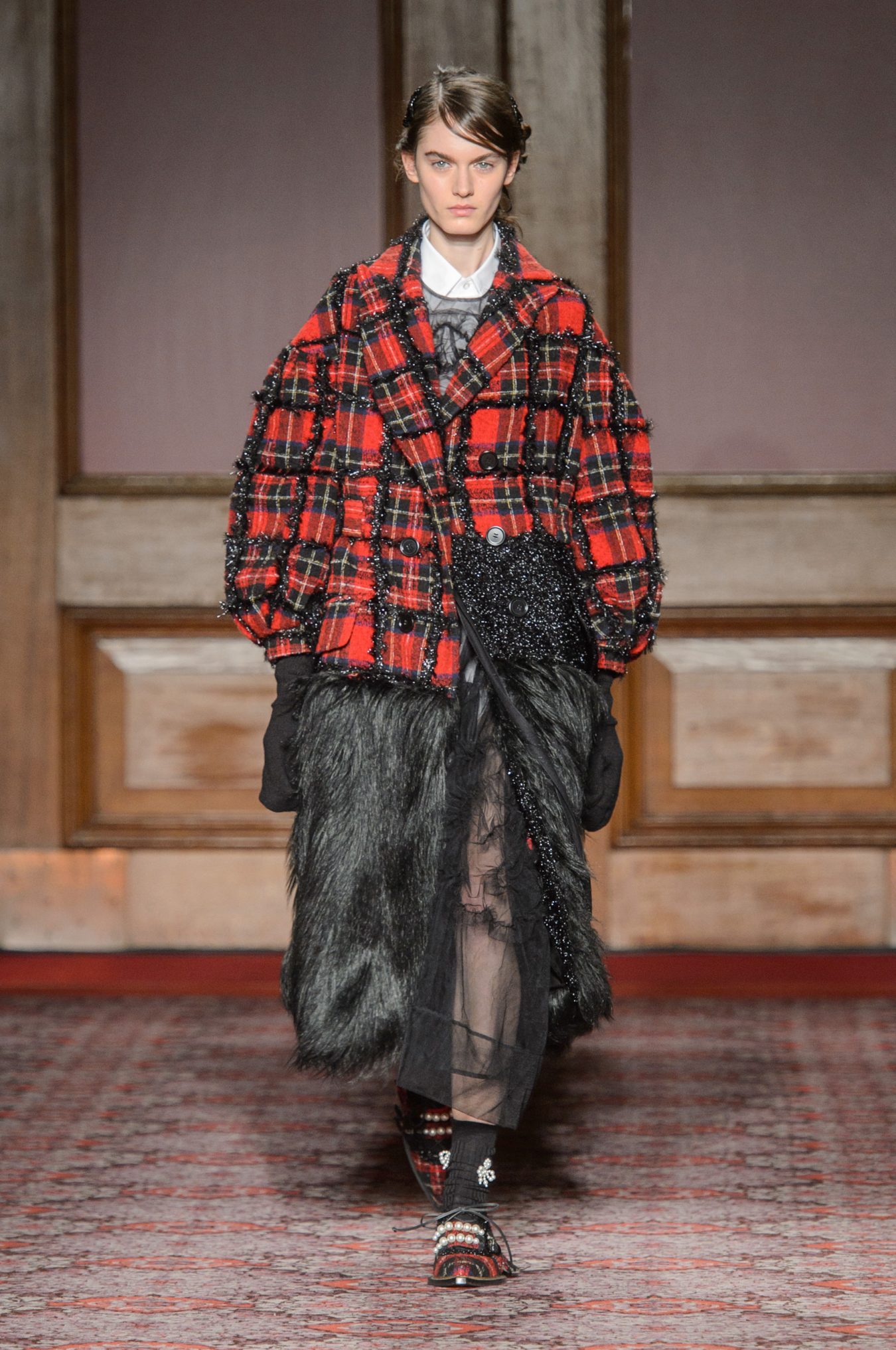 (Simone Rocha Fall2018)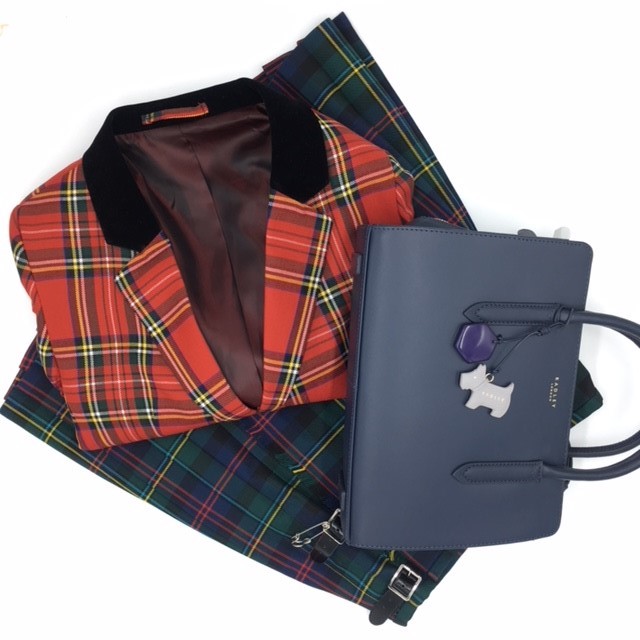 Above
Radley London, Liverpool Street leather bag $234.70
GLEN Appin Malcolm tartan ladies' kilt $76.10
Royal & Plaid Scotland Royal Stewart tartan Blaser $114.20
Traditional tartans
Of course, if you're not that interested in the fashion, but more concerned with history and discovering your Scottish lineage - we have a huge range of clan tartans that come in the colours and designs of ancient Scottish family clan names. Popular family clans include Douglas Tartan, Menzies Tartan, Thomson Tartan, Cameron Tartan - though there are hundreds to choose from!