Posted by wanshu chen - March 15, 2019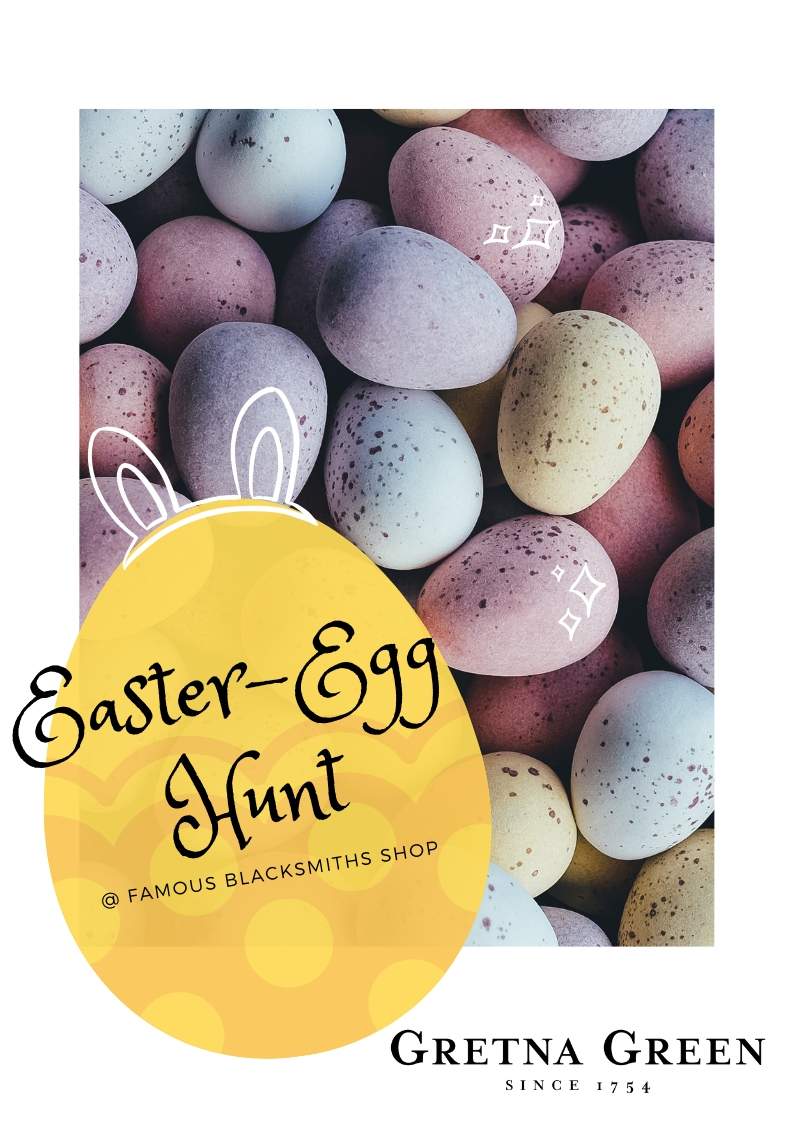 Are you thinking to yourself; "what can I do this Easter weekend?" If so, we have the answer!
Easter Celebration 2019
This year celebrate Easter with us at Gretna Green where we'll be hosting fun activities for the kids and delicious dining for all the family. From Famous brand shopping to bespoke experiences, we've got it covered!
At Gretna Green this Easter you can relax with good food in our Blacksmiths Foodcourt & Bar, enjoy some fun family time with our 'egg-citing' Easter egg hunt and tuck into some tasty food and drink hampers created with love from our Foodhall team, exclusively for the Easter weekend.
Easter Hamper
Are you looking for a unique Easter gift for your family and friends, or a tasty treat for yourself?
Our team have pulled together a whole host of themed hampers, perfect for gifting, sharing with friends or for enjoying all by yourself.
Take a look at our hand-picked selection. From our locally sourced organic food hamper and indulgent Chocoholic Hamper to our Kids inspired Sweet-Treat Hamper and our grown-ups only Gin Essentials Hamper, we have them all. If you want to make it extra special, you can even build your own exclusive Easter hamper with the help of our amazing Foodhall Team. For more info call 01461338601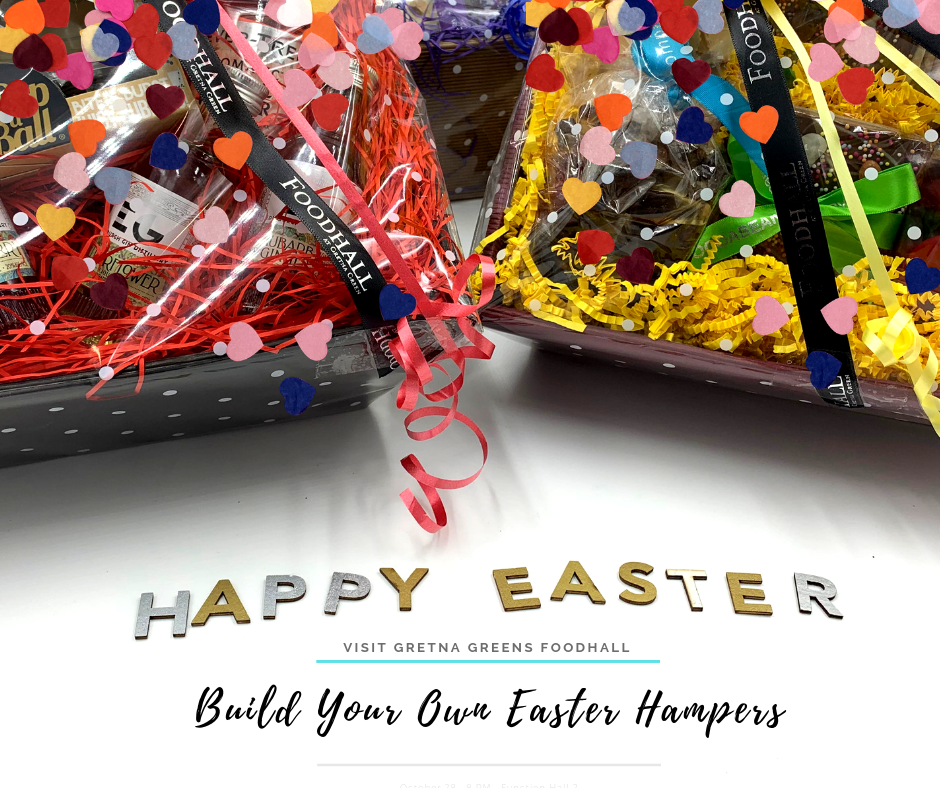 Egg hunt
EASTER EGG HUNT - Saturday 20th and Sunday 21st April (10 am – 12 pm)
This will Start at our Foodhall store
Join the magic of our Easter Egg Hunt and get set to discover what Gretna Green Famous Blacksmiths Shop Attractions has to offer. Follow the clues, find the guests and win a prize! Follow the clues, find the eggs and win an Egg-cellent prize!
With ample free and unrestricted car parking, you can spend the day enjoying everything Gretna Green has to offer.
Enjoy the very best of gourmet food
As Easter Egg Hunts are hungry work for little ones (not to mention big ones); our Chefs at the Blacksmiths Foodcourt have created a special menu to help you recharge. Enjoy two-course for just $12.70 per person form the Easter Lunch Menu:
Blacksmiths Food Court EASTER Menu
(2 Courses - $12.70)
Pork Tomahawk
Chicken & Thyme
Vegetarian Pasta
~
New York Cheesecake
Easter Chocolate Cake
For a fantastic day out this Easter weekend, visit Gretna Green. We look forward to welcoming you soon!