Posted by Susan Adams - July 23, 2012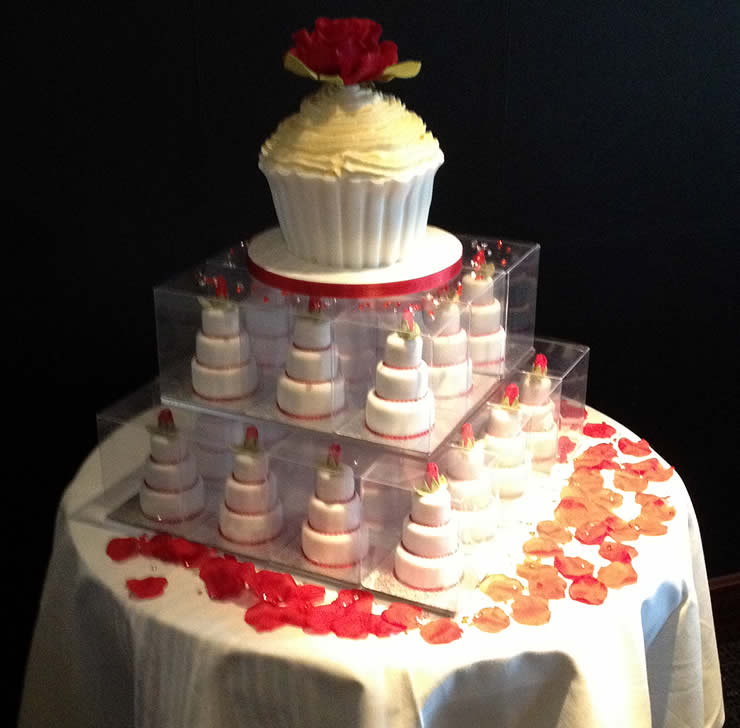 As a future bride-to-be I'm honestly amazed at the amount of different wedding cakes available out there...
Whilst out and about in Smiths Hotel last week I spotted this one and thought it looked amazing! A lovely large cupcake with fresh cream to 'cut' and lots of miniature 3 tier individual cakes for guests... A fantastic cake idea! Congrats to the Bride and Groom (and the baker) as they were all clearly very creative people.
It's always great to see all the wedding cakes showcased by our suppliers at Smiths Hotel Wedding Fayre each year in January (plus you get to taste them too!). In fact we have recently added a lovely vintage-style cake to our wedding calculator which you can add as part of your Gretna Green wedding!
Has anyone else seen a wedding cake recently that has stopped them in their tracks? Perhaps some of our lovely brides would like to share what they'll be having...?