Posted by Susan Adams - November 01, 2012
1. Keep Warm

It's Scotland and it's winter so tip number 1 has to be wrap up nice and warm... and before you gasp we know it would be a travesty to cover up your beautiful dress so we'd recommend a lush ivory fur bolero (or whatever colour you like). A recent bride here at Gretna Green was seen sporting one of these boleros and we think she looks just fab! It's not only a timeless stylish accessory but one which will keep the chill at bay if you choose to spend any time outside for those all-important photos.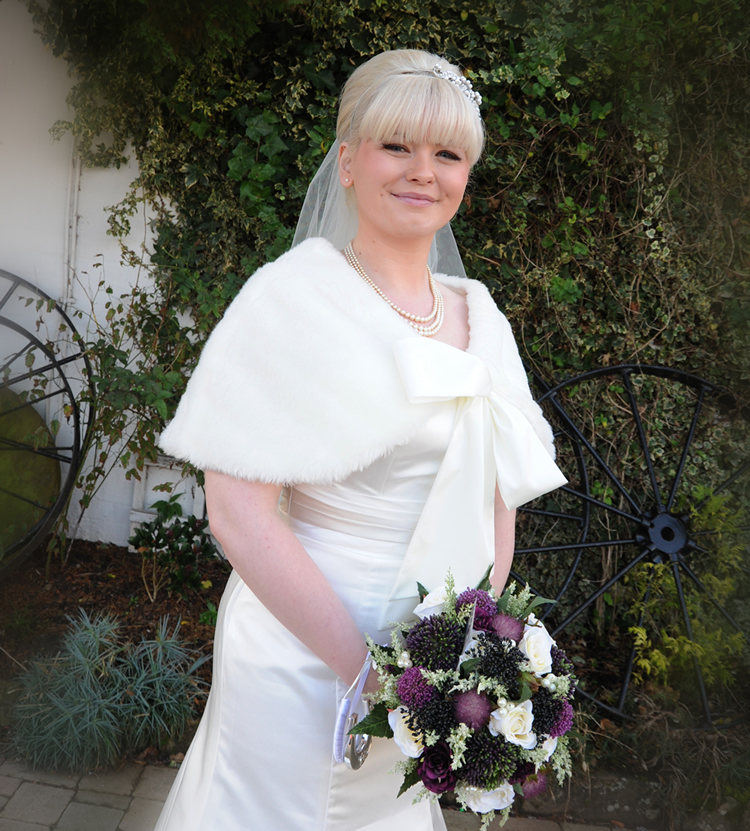 2. Winter Wedding Photography

Speaking of outside and photography, another top tip is to plan your wedding photography before you arrive. You can see great shots on all our package pages right here online or feel free to discuss with your wedding planner. Here in Gretna Green we've enjoyed white winters for the past few years now but lying snow (as well as falling snow) can prove problematic when trying to get some photographs done. We really love this image of a recent bride and groom here at Smiths but we know the bride had to lie on a warm blanket to get this shot done so be sure to bring something like this with you should you want a similar shot.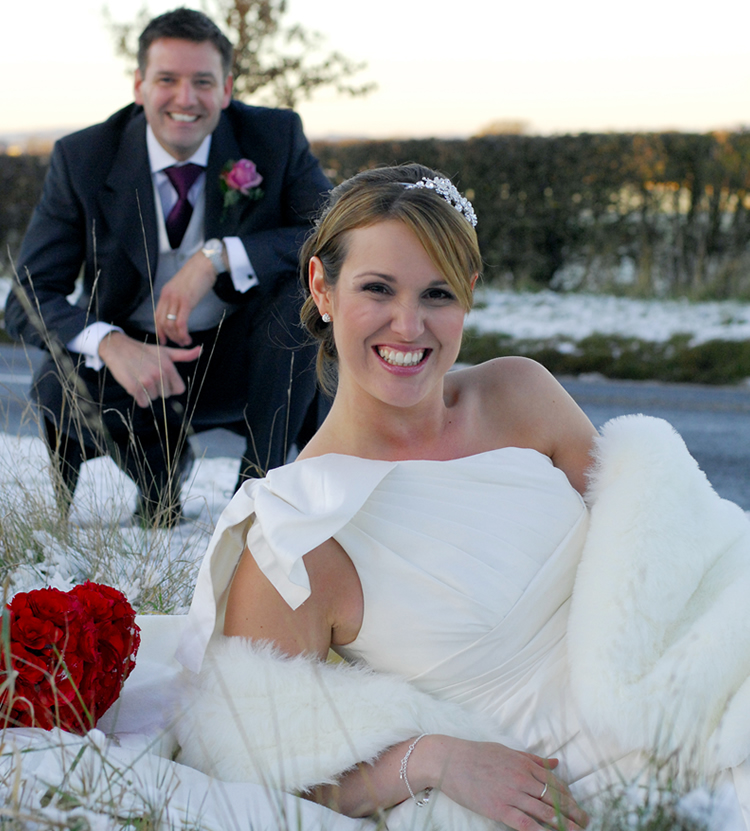 3. Timing, Daylight and Night-time

Remember this is crucial when booking your winter wedding. Here in Gretna Green we can start to lose daylight at around 3.40pm at the height of the winter so make sure you leave enough time after your ceremony for some daylight wedding shots. Well, that's only if you want to... we particularly like the below image of a bride and groom in our sculpture garden around Christmas time. If you like this image too then you can choose to leave your ceremony time until a little later and enjoy great wedding shots in and around the Famous Blacksmiths Shop.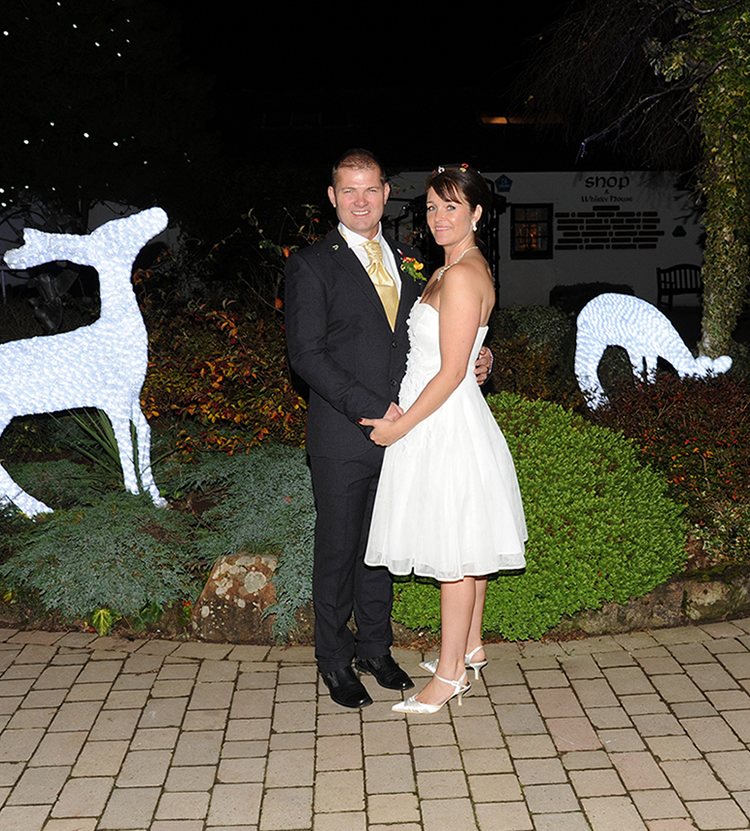 4. Your Winter Wedding Breakfast

That first meal together as husband and wife is so important! Our 4 star hotel Smiths at Gretna Green are experts at offering fabulous menu ideas! Make sure you consult with your wedding planner about menu options and bear in mind a soup in winter may be preferable to a salad or a lighter starter etc. A great place to start would be with one of our all-inclusive wedding packages which includes your meal, buffet and drinks package! If you're just joining us a couple then our private dining option is a great idea. You can then choose from our delicious a la carte menu which is seasonal also.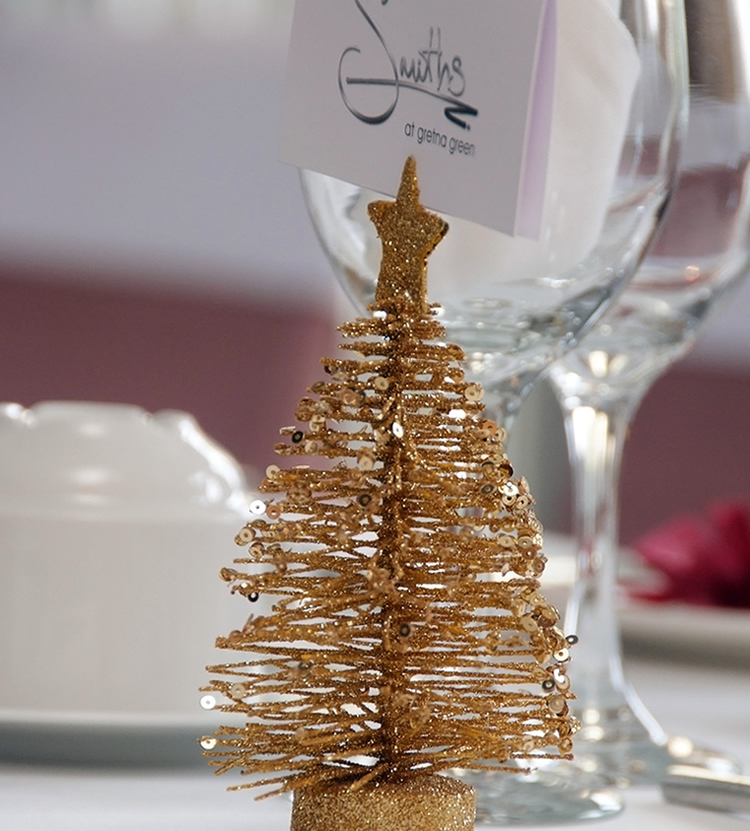 5. Travel Plans

Lastly but certainly not least think about your travel plans to and from your wedding. We'd certainly advise staying with us the night before so you can relax and know have left yourself enough time to get ready for your big day. There can be a few problems on the roads during the winter and we'd hate anyone to miss their wedding due to bad weather or traffic.

We have great rates in Smiths over the winter period so be sure to call us +44 1461 336001 or email us to check room rates.