Posted by Ami Brough - April 29, 2016
It was nice day for a wedding!
Here at Gretna Green Famous Blacksmiths Shop we have welcome a wedding extravaganza! Couples are saying 'I Do' all over the world in the "Good Morning America" "Wide World of Weddings" epic 24-hour, live-stream event, tying the knot in romantic ceremonies across the globe.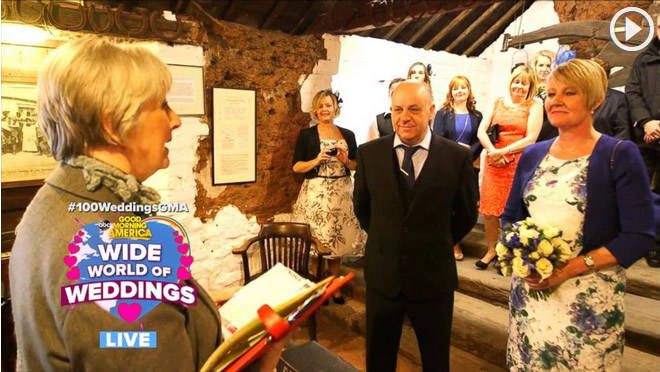 Karin Rose and Stephen Berry met in Spain 12 years ago and chose to become part of a living history by marrying over the Famous Anvil in a Gretna Green wedding. Following the ceremony, Karin and Stephen then received a special blessing based on tradition conducted by one of our very own Blacksmiths Guides.
How romantic! Congratuluations to the newlyweds!