Posted by Ami Brough - January 16, 2014
Meet Anne-Marie .........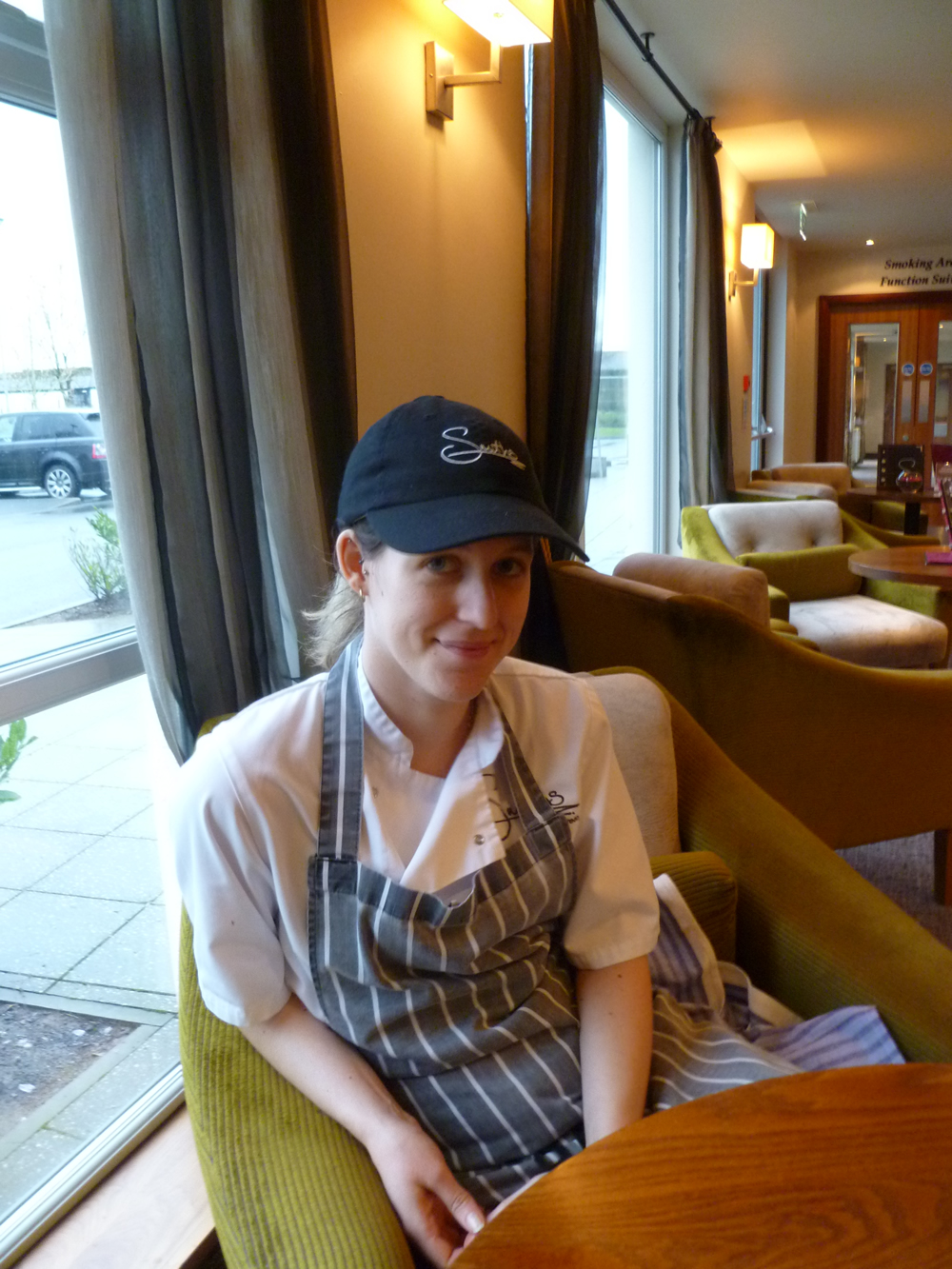 Have you ever tried any of the delicious pastries or starters in the restaurant here at Smiths Hotel? If so, then you've experienced some of the talent of our pastry chef, Anne-Marie! We're lucky to have her!
She joined Smiths Hotel right out of college just under three years ago.....by writing a letter to the then head chef! Having heard about Smiths Hotel while at college in Carlisle, Anne-Marie thought she'd ask if there were any positions suitable to her skill set - and we've been treated to her tasty treats ever since!
So what does a pastry chef do?? Anne-Marie arrives for 10 and begins with her chocolate work (yum!) while the kitchen is still a little bit cooler. She then moves onto preparing pastries and starters, preps for any functions or weddings that day and, if lunch orders are stacking up, helps the bar chefs with their plates.
And that's on a QUIET day!......
If there's spare time, it's onto bits and bobs of cleaning.....hmm familiar story there!
What's the favourite job for our pastry chef? You may have guessed it.......her chocolate work! (Must be soooo tempting to take a nibble or two!) Anne-Marie also enjoys the freedom in the Smiths kitchen to try new things - "we're free to try new techniques, play around with new ingredients. We're encouraged to put forth any ideas that we have....to help develop new dishes."
What inspires Anne-Marie?? Looking through books from chefs who have pushed the boundaries.....which she feels pushes her to think creatively. Much like we love to look at her work in wonder, so Anne-Marie looks around at other chefs to see what is being done......and then tweak it!
Is it just us - or are you also tempted to go try the pastries and starters at Smiths now??
Have any of you tried the wonderful breakfast or sweet pastries? Or had a starter with your meal at Smiths Hotel? Share your stories with us on Facebook or Twitter!
Keep tuned here - Smiths Hotel has a couple of exciting menus in the works.....and Anne-Marie is helping to prepare both....exciting!