Posted by Ami Brough - May 12, 2014
Many of you may recognise this happy face - it's Carly, one of our fabulous wedding team here at Smiths hotel!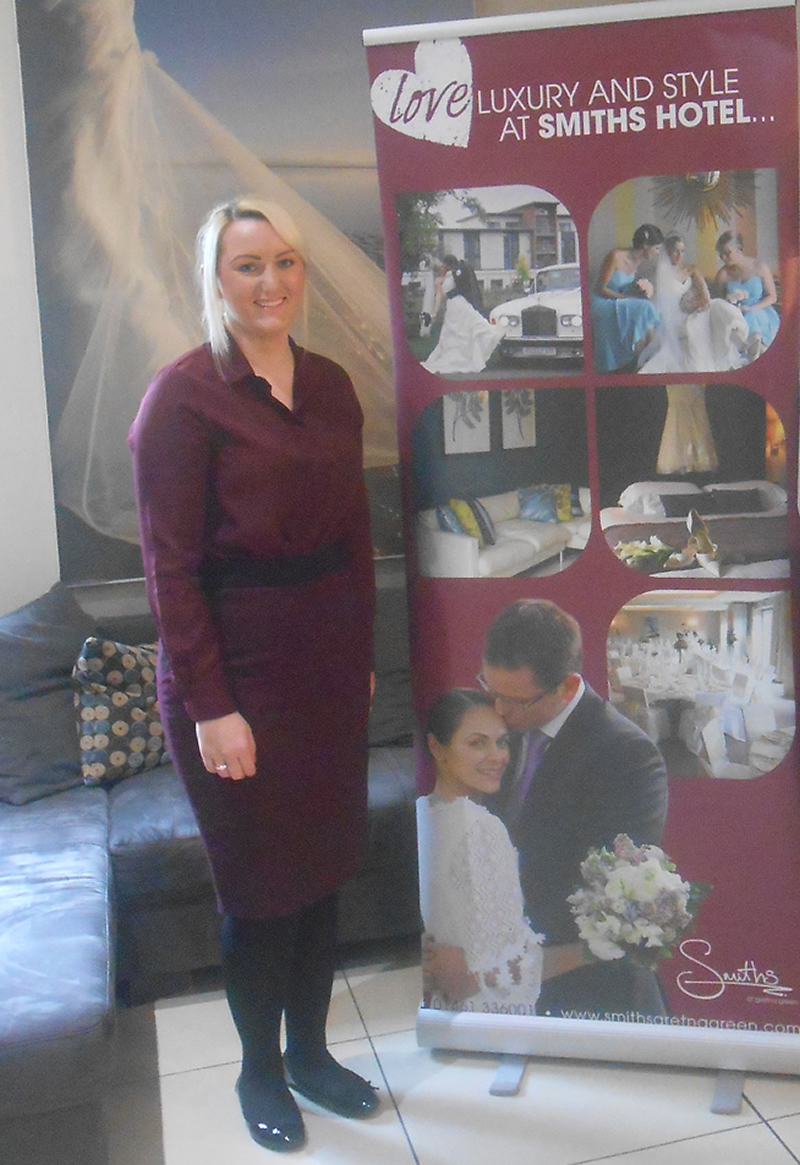 Carly started in the wedding bureau at Smiths hotel 3 years ago after being offered a position there by Michelle (our Sales Manager - who is also in the wedding team). Carly figured it would be fun and interesting to help plan weddings....and, well, the rest is history as they say!
Last week we convinced Carly to take a wee break from her busy schedule to give you a wee peek into the life of the wedding team here!
If you thought your day was busy, just wait until you here the various tasks that Carly has to do each day! She looks after any weddings she's helped to plan, meeting with the bride, showing them their function room (after setting up the function room and making sure everything is in order!) and seeing the bride/couple on their way as they leave the hotel for their wedding.
Her day at Smiths also involves booking new weddings, checking with suppliers (cakes, flowers, favours, chair covers - anything bought outwith the hotel for a wedding) a week in advance (ensuring the diaries match so that nothing is missed), preparing for upcoming weddings, completing function sheets, witnessing weddings as needed and taking future couple for guided tours of the hotel! Carly's day must absolutely fly by...!
What's her favourite part of her job we hear you ask? Carly really enjoys being with the weddings on their special day....and also meeting with future couples to do tours of the hotel. Her bubbly personality brings smiles to all meetings she has - and tries her hardest to ensure that each wedding and day is special and unique! It's this chance to be closely involved that keeps Carly smiling and laughing from one wedding to the next!
We thought you might be interested to hear Carly's advice for planning your dream wedding? Be relaxed about your day - don't expect things to be planned down to the minute....just enjoy your day! If you're still in the planning stages, have a good idea what you and your partner would like - having clear ideas before starting to plan will make for smoother sailing for all involved (and happier planning too!)
Has Carly helped you with your wedding? Share your stories with us on Facebook, Twitter or here! And don't forget to tag us into your photos on Instagram using #gretnagreen1754 or #smithshotel