Posted by Ami Brough - February 17, 2014
Meet Slav...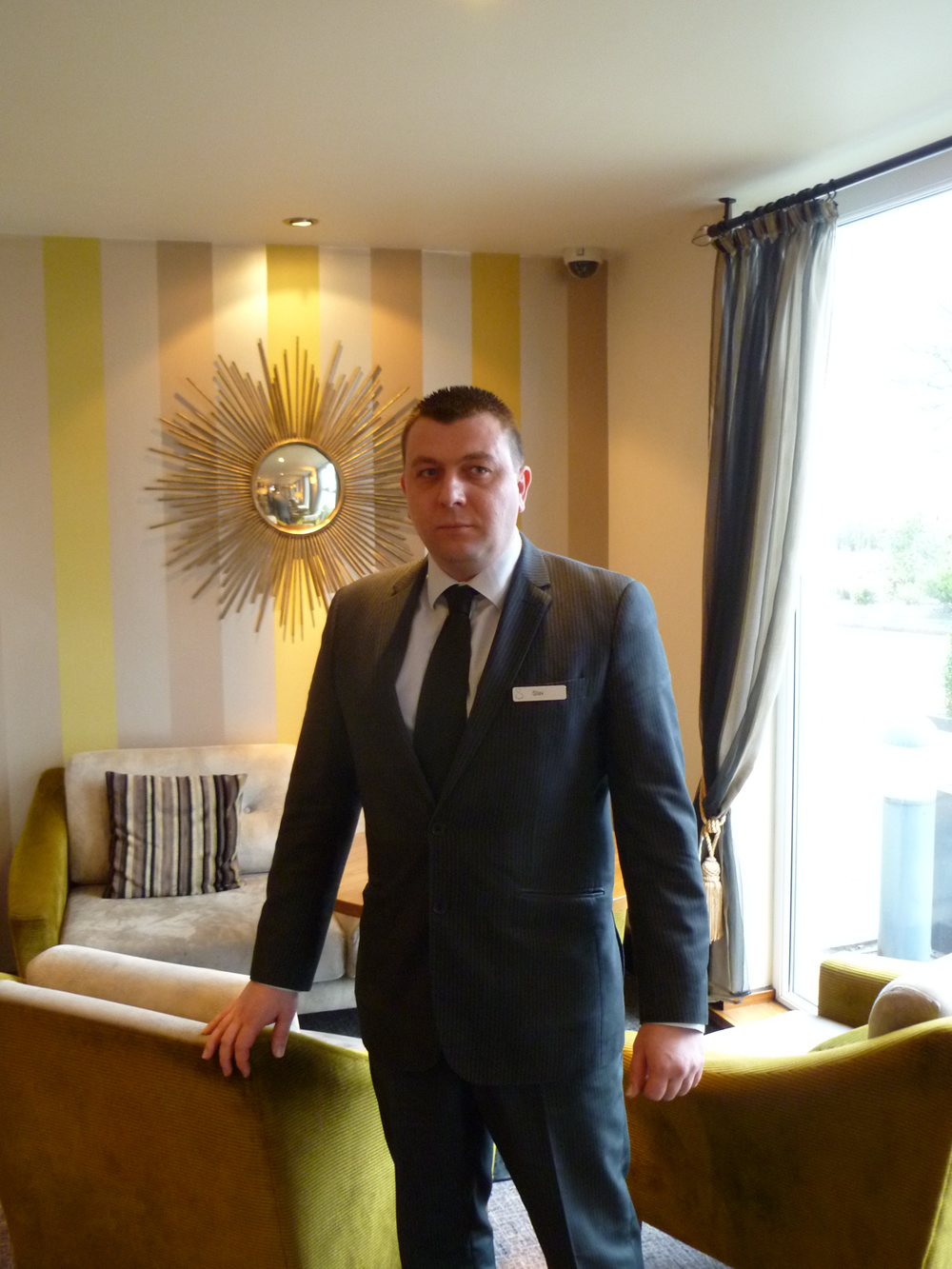 Many of you will know him as the friendly, smiling face from behind the Smiths Hotel bar or who ensured that your wedding went off without, well, a hitch! (Hehehe! Sorry - we couldn't resist!)
Slav has been a familiar face around Smiths for almost five years - arriving at Smiths first as a bartender, then in charge of functions, events and weddings for the last 4. Watching the ease at which Slav handles a busy day, you probably wouldn't guess that when he first arrived in the area nearly 10 years ago from Bulgaria, he was shocked by the number of weddings held here!? (Makes us wonder what he'd think if he were to have arrived in 2014 rather than 2004!)
We caught up with Slav for a wee chat recently - here's what he had to say...
What's in an average day? Apparently there isn't one! "Every day is new, different, and busy....unique. One must greet each person as a VIP - as some have travelled from far away - this is very important." From the speeches at a wedding reception to arrival drinks, working lunches and banquets, it's important to Slav that things run smoothly and the rooms are set up exactly right. How does Slav do this? Simple - he ensures that the team works as one and speaks to every wedding to ensure he understands what is wanted.
His priorities? Regardless of the number in the event, Slav makes sure to give personality to each wedding and to blend in to every meeting or conference. "Each conversation and interaction must be personal and individual. The entire bar staff works as a team - it's all about teamwork...everyone is involved. It's not a one man job".
For those of you wondering.....Slav's favourite part of his job? Being part of someone's special day, ensuring the couple is happy. It's also his inspiration - nothing is better than when Slav can tell that a bride and groom are happy, relaxed and enjoying their night!
Have you met Slav? We'd love to hear your stories here, on Facebook, or via Twitter (@smithshotel).