Posted by Ami Brough - May 08, 2014
You may remember a couple weeks ago we posted about Frank, one of the Blacksmiths Guides. We've had another afternoon in the quaint historical building and caught up with Anne, and her husband Andrew, who are both members of the very same beloved Blacksmiths Guide team!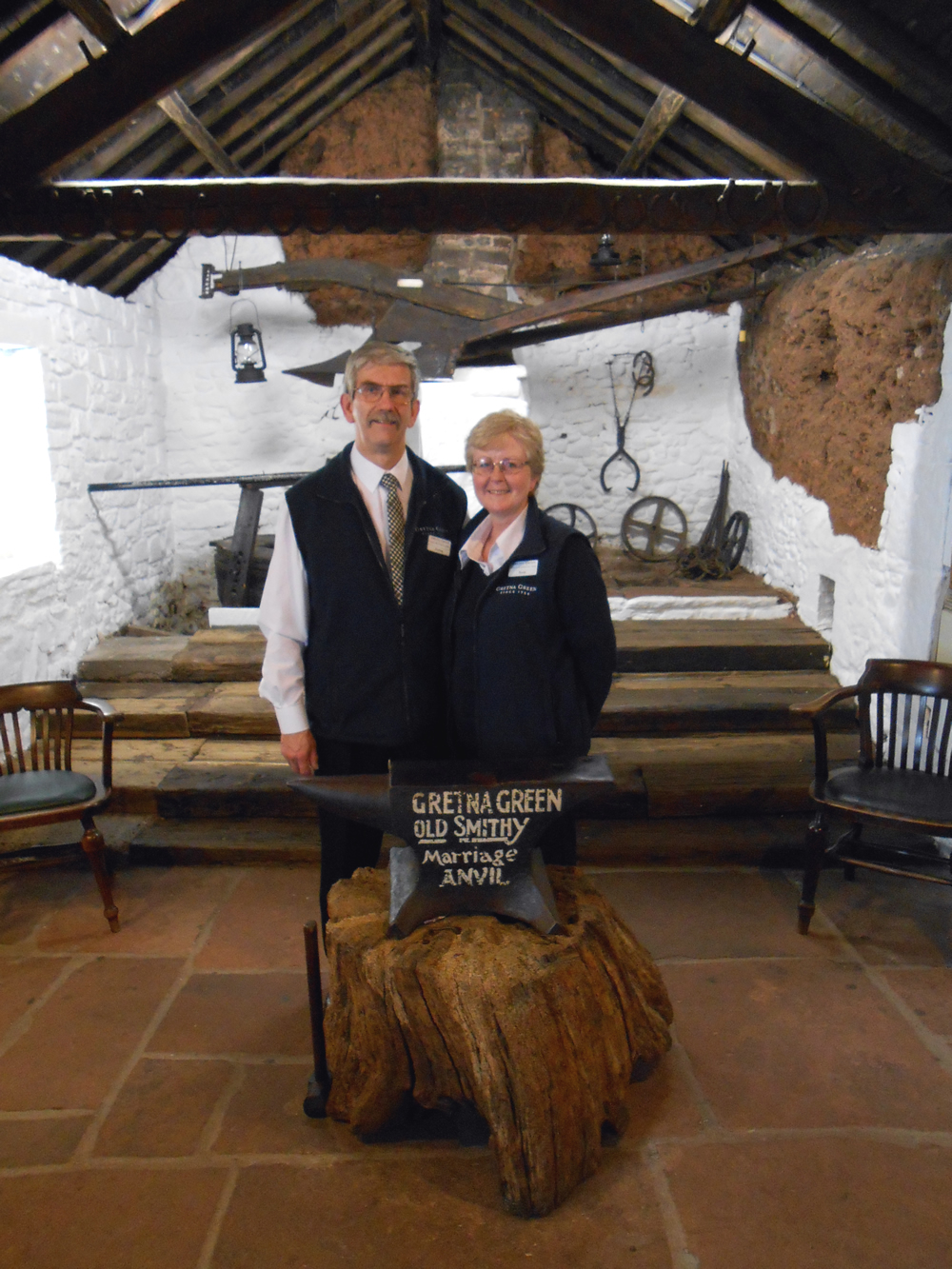 Anne has been a familiar face around the Famous Blacksmiths Shop for 8 years, originally arriving to help fund a two year photography course in nearby Dumfries. She splits her time between the two now; there are many fantastic photo opportunities to be had here at the Famous Blacksmiths and Anne takes full advantage! We've got quite a few of Anne's fabulous photos on display - next time you're here, see if you can spot one for yourself!
Andrew joined us a little more recently - starting this year on the 1st of April. (No, we're not having a much belated joke! He really did start on the 1st April!) Joining us here at Gretna Green after his previous employer closed down, it's been a wee bit of a learning curve but Andrew's settled in well and enjoyed the change of pace!
For both Anne and Andrew, the variation in each day is one of their favourite parts of each day. Andrew points to the immense job satisfaction that he receives from the reactions of a couple enjoying their ceremony - whether that's a wedding, a blessing, or a re-enactment - and the emotional connection. Clearly both Anne and Andrew are doing something right! :)
So what is working together in the Exhibition like? Both Anne and Andrew enjoy the opportunity to see each other during the day, although Andrew does quip that he only does as he it told! ;). Having met in Germany, Anne and Andrew both speak German and Andrew is able to help with any visiting German groups or couples, easing the pressure on the rest of the team when Anne is off. Handy, don't you think?
So look around carefully the next time you pop into the Famous Blacksmiths Shop - there's a new face to welcome to the team here at Gretna Green!
Have you been to Gretna Green recently and met Andrew or Anne? Why not leave a message here or on Facebook and say hello?!