Posted by Ami Brough - June 17, 2014
Today marks a very special occasion...Dennis and Eileen Howell eloped to Gretna Green Famous Blacksmiths Shop 75 years ago today!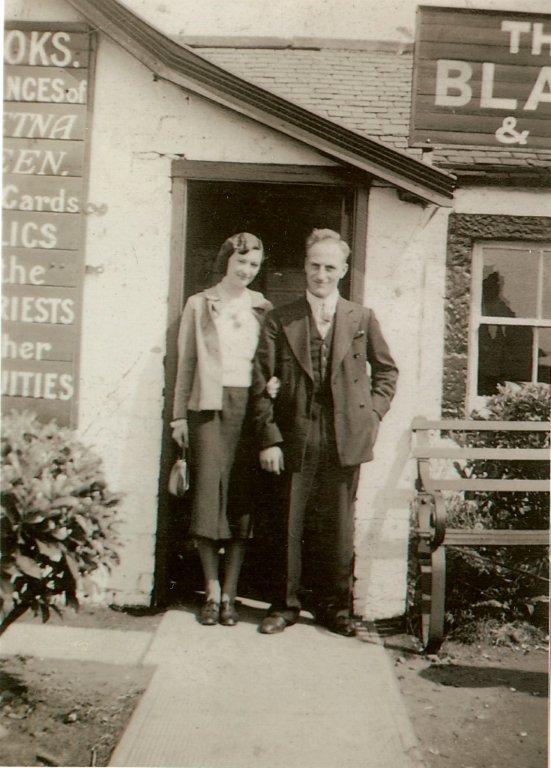 Dennis and Eileen's wedding was one of the last performed over the Anvil by Richard Rennison shortly before 'Anvil Weddings' ended following a change in the law in 1940...and one of the last before the outbreak of World War Two.
We had a quick look through our archives and look what we have been able to find....the original marriage certificate! How romantic!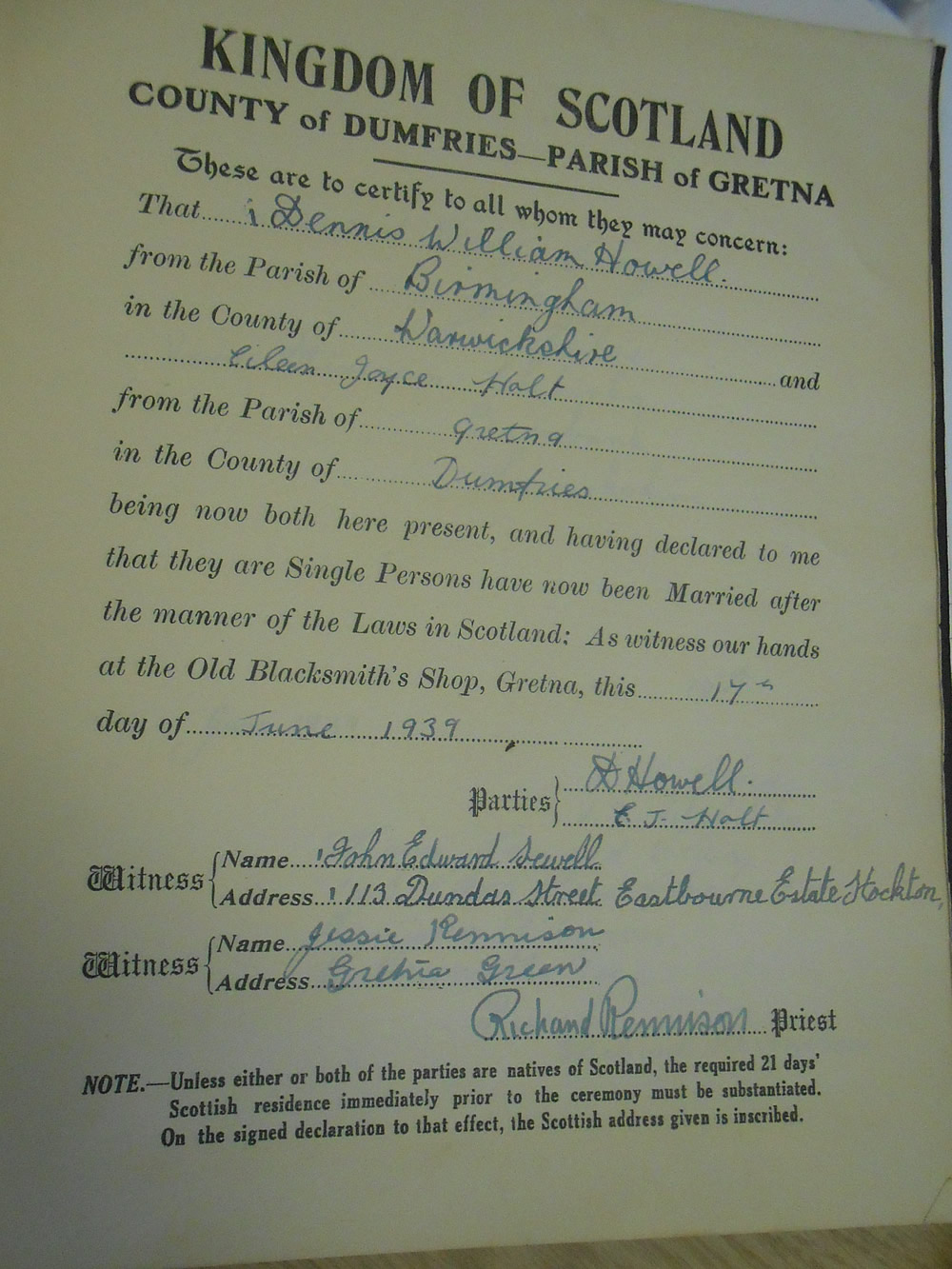 Dennis and Eileen originally travelled to our Famous Blacksmiths Shop in June 1939 after both families said they were too young to marry. Restricted by the requirement that at least one of the parties having to reside in Scotland for a minimum of 21 days, Eileen and Dennis had devised a cunning ruse to trick their families...complete with pre-written postcards which Dennis posted from Eileen's supposed destination of Ludlow!
In 2004, the happy couple came to visit us once more for a special blessing over the Anvil...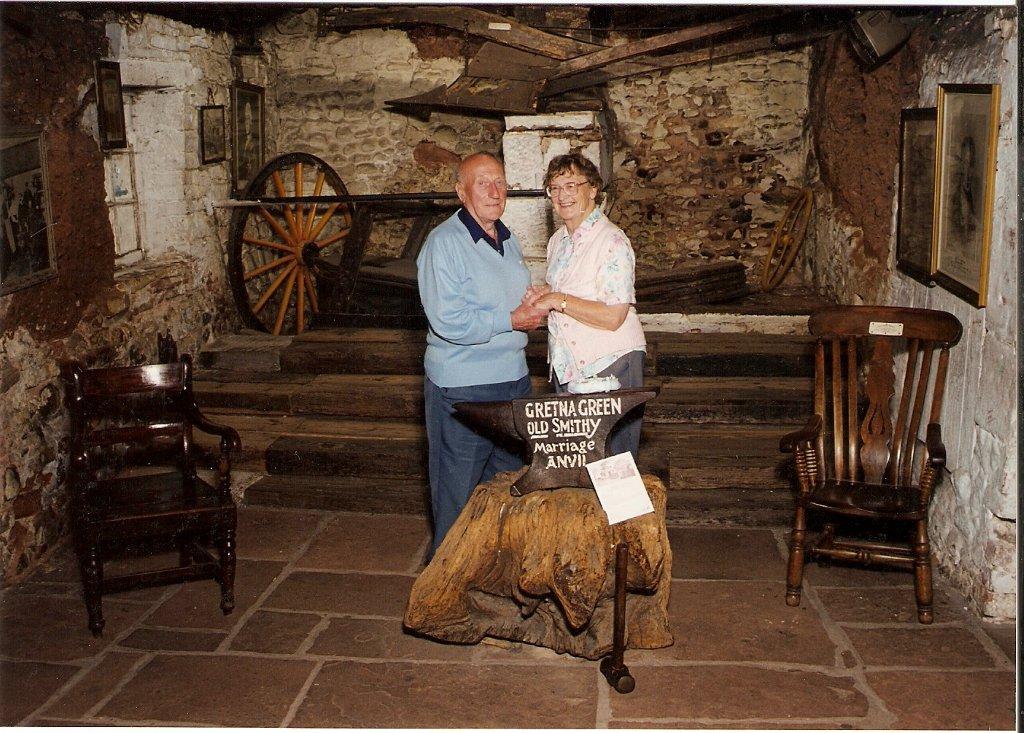 ....the romantics in us would like to think that they had many more happy years since then!