Posted by Ami Brough - September 05, 2014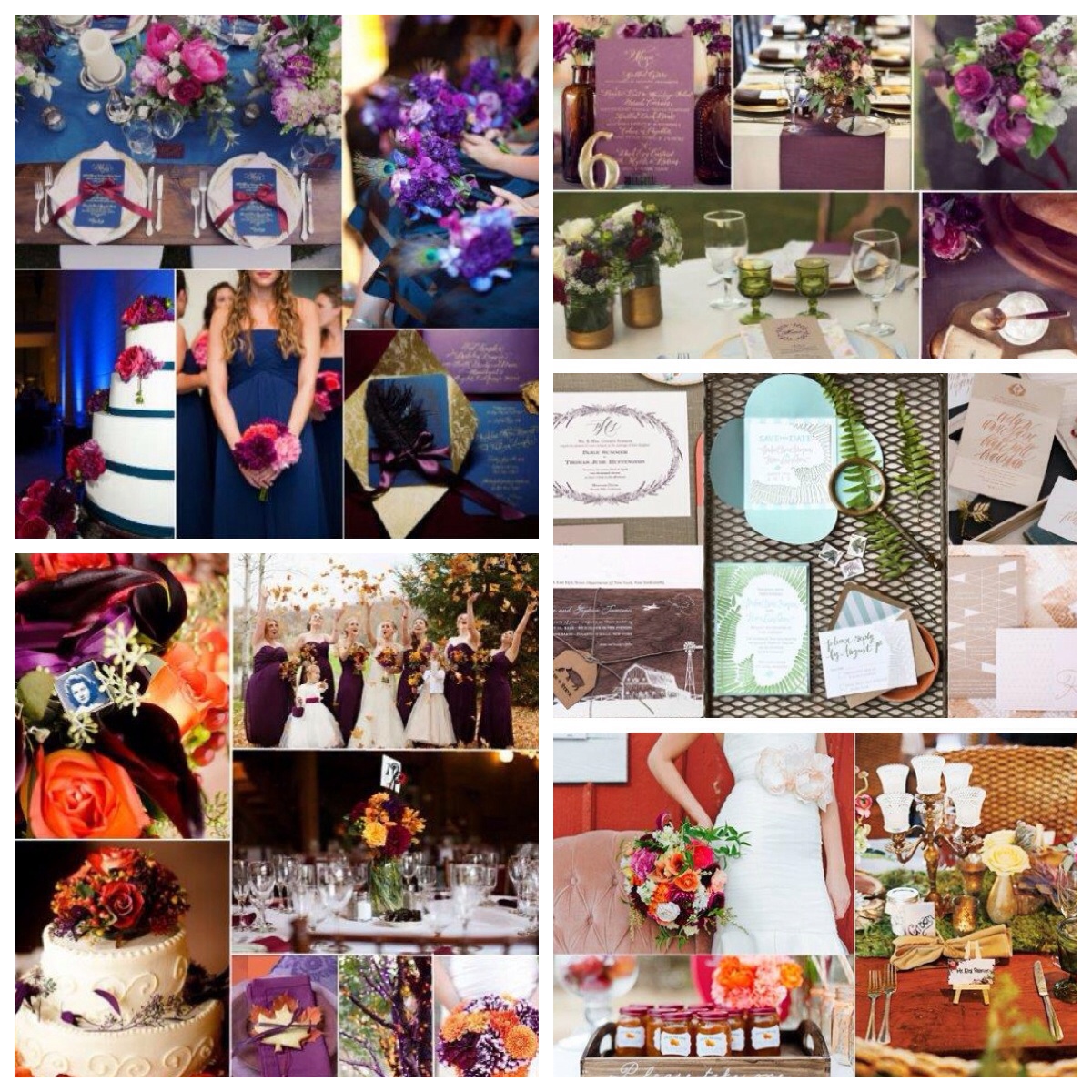 Happy September! Here at Gretna Green we're beginning to see the very first hints of colour on the trees! Although it's sad to see summer go, we're excited for all that autumn can bring to a wedding!
Have you been pondering an autumnal theme for your big day? We've done a wee bit of digging and found some of the trendy colours and ideas....hope we can inspire you!
What's in this autumn? From what we've come across, think jewel tones and rich earthy shades! Let nature inspire your colours - darker shades, foliage-based oranges, reds or plums based on plants or flowers you see in the fields with a bright jewel-tone for emphasis!
For a touch of glamour - add a hint of gold or bronze....from the bridal party to the table centrepieces, all will sparkle! A true classic - navy and plum - is returning again this year. These deep, rich colours play off the tones found outside at this time of year! Best of all, they add a fantastic splash of colour against harvested fields or changing forests. Fancy making a statement? Go big and bold with plum and orange! Draw from the changing leaves or even the classic Halloween colours....very distinct indeed!
Autumnal Flower Trend: Big Blooms! Although we also love the dainty, wispy florals of spring or summer, autumn lets flowers with big blooms come into their own! Make a statement with bold colours too!
What about the invitations? Go for a walk.....the leaves, plants and seeds found in the woodland create a perfect background for inviting your nearest and dearest!Definitely makes a seasonal statement! Let this greenery also inspire your reception design too.....from chair covers to table runners, centrepieces and décor, it's all natural and perfect coordinated with your theme! For a touch of colour - add in seasonal fruits!
That's theme, colour, reception, décor....what about the cake?? Bring nature (or at least the colour/shape) into your cake design too! Add a touch of colour with fresh flowers or add a creative edge with an oval cake! We've got heaps of produce ripening at this time of year too - perfect for adding a wee local touch to your wedding breakfast!
One of the best things about autumn is the freedom to include rich colours and texture....have fun with your theme!
Are you planning/getting married at Gretna Green Famous Blacksmiths Shop this autumn? Share your ideas with us on facebook, twitter or here!
Photos courtesy of
http://www.tulleandchantilly.com/blog/autumn-wedding-theme-ideas/
http://blog.theknot.com/2013/09/12/hot-fall-wedding-trends-to-steal-right-now/#slideshow=1