Posted by Ami Brough - February 09, 2016
What's small and covered in tartan? That would be the adorable cuteness of wee ones in baby kilts! The sight of these tiny kilts has the ability to melt any heart...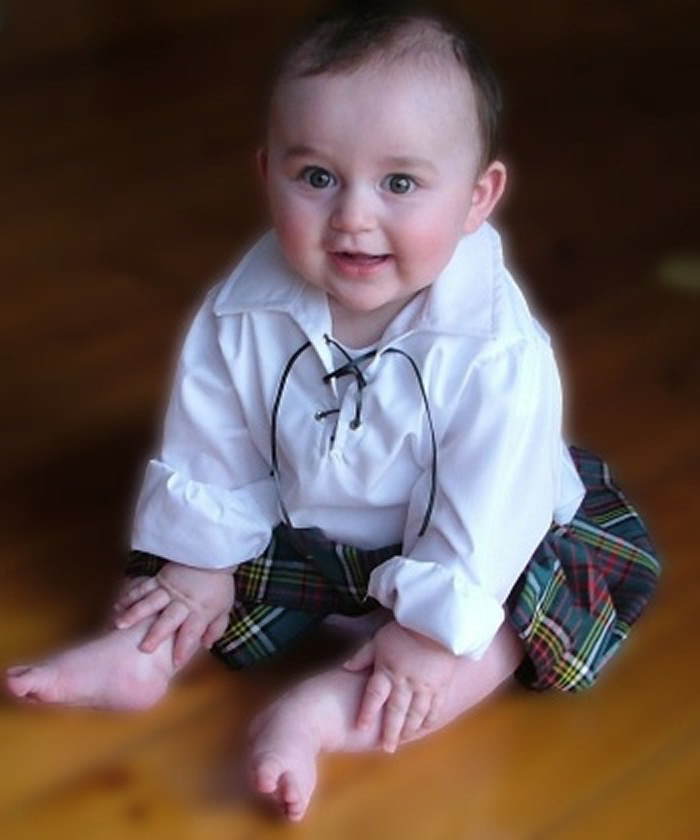 We love seeing little ones running around in tartan matching that of Mum or Dad (or uncle, or grandad)......a true Mini-Me! Little miniature versions of adult kilts, these Scottish kilts are perfect for dressing your little one or toddler in the family plaid ideal for creating a stunning effect with the entire family match in clan tartan!
Of course, for your wee one, it is especially important that they will be comfortable in their clothes, so we've found a kilt that is perfect. What's even better is that that the kilt is entirely machine washable - so no matter how messy (we mean creative!) your little one might be, it can be easily put in the laundry ready for next time.
This adorable baby kilt is available in over 30 tartans including antique/ancient and modern colours and are designed to fit tots from newborn to 3 years.
Looking for a unique gift for expectant parents or a loving touch for a family event? These baby kilts make the perfect gift which will be treasured for years to come! It's not long until Mother's Day or even Easter - the newest members of your family would be the centre of attention in their Scottish plaid kilts for these family gatherings or any occasion!
What could be cuter than toddler-sized Highland outfits running around?