Posted by Ami Brough - June 30, 2014
Here are Gemma and Andrew, the lucky winners of the May facebook competition! We met with Gemma and Andrew this past Friday when they arrived at Smiths hotel to enjoy a complimentary night in Cottage 6 of our Bensmoor Suites along with a scrumptious self-catering hamper!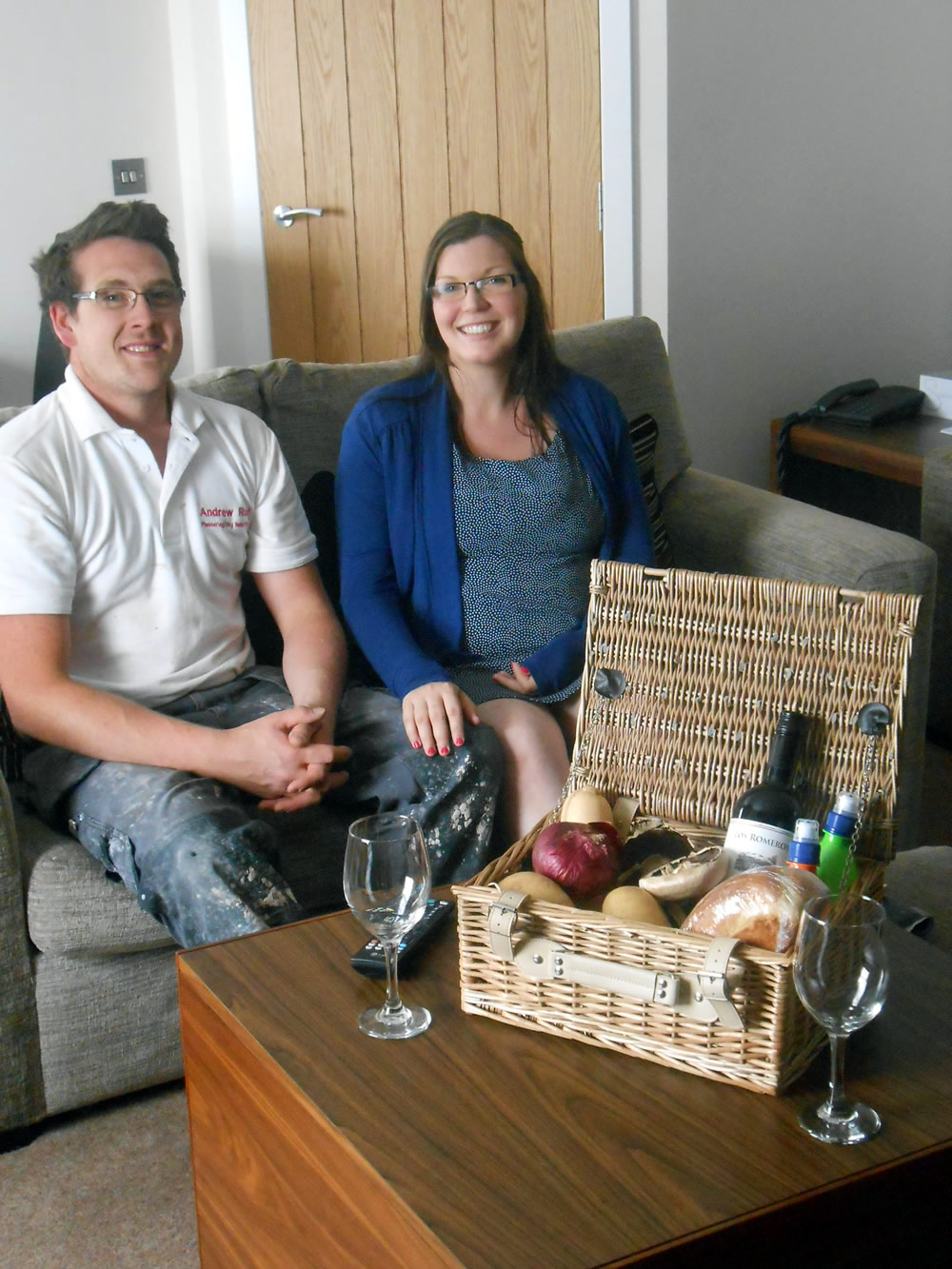 Here's what Gemma and Andrew, who were up from nearby Workington, on a well-deserved 'babymoon' had to say about their experience....
"We're very excited to stay - this place is absolutely palatial! We have been to Smiths before, when we came to arrange for family members to enjoy a free night in one of your balcony rooms at part of their wedding, but not did stay ourselves. I really didn't expect to win - we're really excited as we couldn't afford to have a break right now as we're saving for baby's arrival in August. It was a really nice surprise - perfect timing for a little break and a good reason to have a day off!
We're definitely encouraging everyone we know to enter - it's definitely worth the few seconds it takes to enter!
The cottages are wonderfully located - so close to the Famous Blacksmiths Shop! The cottages are beautifully finished and you've got the same facilities as staying in the main hotel....but with the additional luxury of this private space! In fact, we're planning on trying the restaurant for dinner tonight!"
We'd like to pass along a big THANK YOU to Gemma and Andrew for taking the time to share their experience with us! We're thrilled to have been able to meet with one of our lucky winners!
Have you been to stay in our luxurious Bensmoor Suites? Share your experience with us here or on Facebook!