Posted by Ami Brough - January 13, 2014
With the arrival of 2014, the slate for wedding trends has undergone a few changes! We've scoured various blogs and leading wedding magazines to see what seems to be vogue for 2014 weddings...... the settings at Gretna Green Famous Blacksmiths Shop and Smiths Hotel for your dream (and trendy) wedding!
Woodland Weddings - with animal motifs or natural rustic or floral embellishments, this big theme pulls together sophisticated and fun. Herald the return of formality from days-gone-by including white-gloved waiters! The feeling of romance is heightened with the return of candles, lanterns and candelabras! The fabulous décor of the Chainmail Restaurant at Smiths Hotel is ideal for creating this romantic feeling for your wedding! Our setting is also ideal for those rural, woodland backdrops for stunning photographs!
Unplugged - a move away from constant contact with social media, 2014 is thought to continue the trend of couples providing 'phone checks' at the door or requesting guests avoid posting photos or video online during the day/night (detaching ourselves from social media - who would have thought?!?)
#SuperCharged Guests - clearly the balancing act for the Unplugged! Not only does this trend see couples creating unique hashtags for their big day, but they're also providing creatively hidden charging stations through the wedding/reception venues!
Jewelled Necklines - gowns for 2014 weddings are predicted to reflect the trend of sophisticated simplicity with a dash of bling! Simple skirts and sparkly necklines seem to be the order of the day! Prepare to see an entire range of looks at any weddings you attend this year - from free-flowing, dainty frocks, to Art Deco, higher hemlines, pink( nudes, peaches, pastels - not neon), halternecks, feathers(?!?), lace and........wait for it........jumpsuits! Touches of deep purples/plums and shades of blue won't disappear any time soon (and not just in the dresses either)!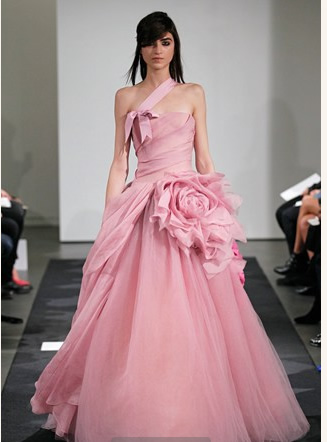 Brights are Back - wave good-bye to all-white, muted weddings! The experts claim that 2014 will see a return of neutral palettes (hint - heaps of golden tones) with one bold colour adding detail. We love this one!
The Year of the Flower- any florists reading this will love this one! Although most weddings have flowers, floral arrangements are predicted to get bigger, more intricate and be incorporated into even more of the ceremony/reception. Bring back the flower garland. Forget the red carpet....cue the flower petal shower big exit!
Long Live the Photo Booth - this one's not going anywhere! Just getting sillier and better - slow-motion cameras anyone?
Stayin' Alive...the dream of the '90s - hmmm.....this could be interesting! Apparently, we can expect to see everything from a return of '90s fashion to hairstyles and even the top tunes! We're not entirely sold on this one just yet...
Invitations - dreamy, gleam (metallics), lacey, floral and hand-drawn! To top it all off - petite! Small, dainty invitations are 'in'!
Food & Drink - signal a return of the classics but definitely not skimping on quality! Spicy and quality meals are showing 'catering hall' meals the door.....as for drinks, keeping it seasonal is trendy. What about the cake you ask? Ombre, glitter, texture, shape, and seasonally-derived flavour (or so we're told)...No need to look any further than the kitchen at Smiths Hotel for award-winning food, both pre-set and bespoke menus are available!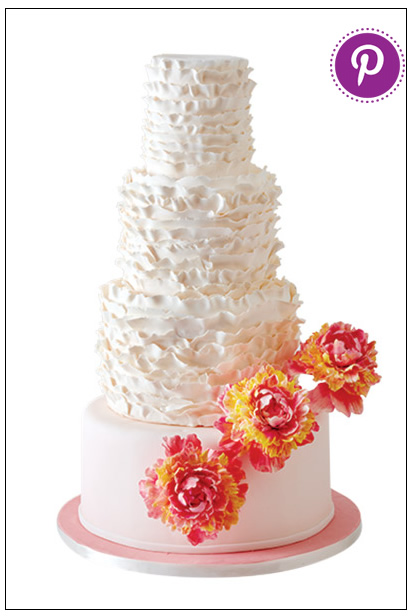 Likewise, think out-of-the-box and mix it up with your musical choices........and think edible and charitable for favours.
Any of these appeal to you? Our fabulous team of wedding planners are sure to be able to help you incorporate the trends of 2014 into your dream Gretna Green/Smiths Hotel wedding! Give us a call on 01461 337007 for more information......and share your photos of those fabulous 2014 Gretna Green weddings on our Facebook and Twitter!
Photos courtesy of: