Posted by Ami Brough - January 07, 2014
If you're anything like us, the timeline on your facebook or twitter newsfeed gained a certain trend over the holidays. You may have even posted the status yourself!
You guessed it - we're talking about engagements this past Christmas or New Years!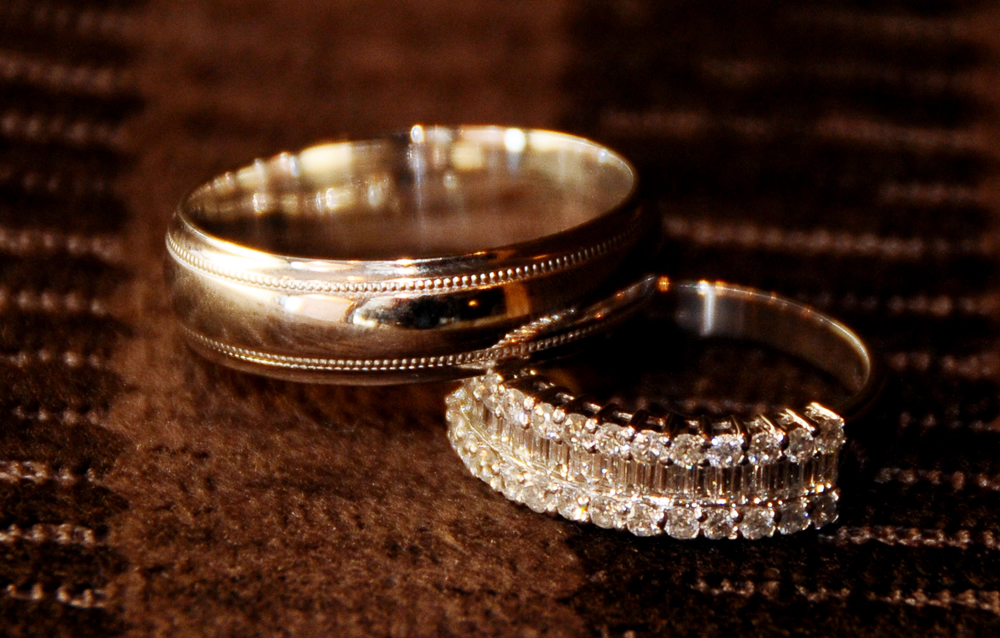 First of all - congratulations! Then.........now what? Where does one even start planning? We thought we'd share a little of the collective wisdom gained from years of wedding planning here at Gretna Green to help .... after all, it's very easy to get yourself muddled with all the decisions to make from canapés to your menu to reception location or design!
The Dress?!?!
For many brides-to-be, this is one of the very first things on their 'to do' list...invite several of your closest along (take who you want there - not who you feel you 'have' to!). That 'second opinion' can be very helpful to weed your way through the dozens of designs, colours, materials... don't invite along too many though. This is one situation where there can be too many (only taking one or two can make the task go more smoothly with helpful comments and less conflict - win win!).....with the Smiths Hotel Wedding Fayre on the 26th of January and the expertise of our Wedding Bureau planners, finding that perfect dress will be a piece of cake!
Reception & ceremony
It's important to keep in mind that you'll have two parts of your Big Day to organise - the wedding (ceremony) itself and then (provided you fancy one) the Reception! Where you end up choosing ideally needs to accommodate both - would you prefer a traditional ceremony held within a church or maybe you'd like to follow in the historic footsteps of many and marry within the Gretna Green Famous Blacksmiths Shop? We can cater for religious or civil ceremonies - it's completely your choice! That's the beauty of Gretna Green...
Venue capacity - How many guests?
It may be hard to choose who makes 'the list' but knowing how many guests you'd like to invite is important.......You may even choose not to invite anyone! Again, here at Gretna Green you have so many options - Smiths Hotel can cater for small intimate parties right up to 180 guests. However the key is to make sure you book well in advance if you have large numbers. Seated versus standing also needs thought - a formal meal requires more space than a stand-up buffet thus affecting the number of possible guests ....which is more you? Both are possible here - Smiths Hotel can even accommodate bespoke menus!
Don't forget about getting to and from both the wedding and reception - is there parking for those with cars and transport for those without? Remember to consider the 'trek' back home or to the hotel after the reception winds down (that rural hall 40 miles from anything or the hotel ballroom downstairs?)...
As Gretna Green Famous Blacksmith Shop is directly across the road from Smiths Hotel, it's incredibly handy for both guests and wedding party....with on site parking and connections to nearby public transport links, getting here to Gretna Green couldn't be easier!
Entertainment??
Uses up a fair amount of your reception space - if it's a must, keep this in mind when viewing (will the band AND the dance floor fit??). Don't overlook restrictions - nothing's worse than having your favourite tune in full flow only to have it cut off mid-way due to noise by-laws (we've all been there.....)! The function rooms at Smiths Hotel are flexible in size, enabling both intimate and larger weddings to dance or laugh the night away!
Already feeling the pressure from increasing numbers of decisions (we haven't even touched extras such as photography, decorations, cake)? Wedding planners are increasingly popular - do some research to find someone who will reduce stress - your wedding is supposed to be fun after all! The highly experienced Wedding Bureau at Smiths Hotel are ideally situated to help you plan your dream wedding - and many of our packages include those little extras, ensuring your big day goes off without a, emmmm, hitch!
Honeymoon?
Can't agree on a destination? A list of the favourite holiday destinations for the UK's leading travel writers was recently published....we think it's definitely worth a look! http://www.101holidays.co.uk/survey/
Don't fret it you don't fancy travelling abroad - there are plenty of popular places located very close - even quite a few right here in Scotland! You may just find yourself with the opposite problem - too many choices!
Like more advice or information? Contact the Gretna Green wedding bureau at [email protected] or on 01461 337007 ...... or cast an eye over our website www.gretnagreen.com/weddings