Posted by Ami Brough - May 18, 2017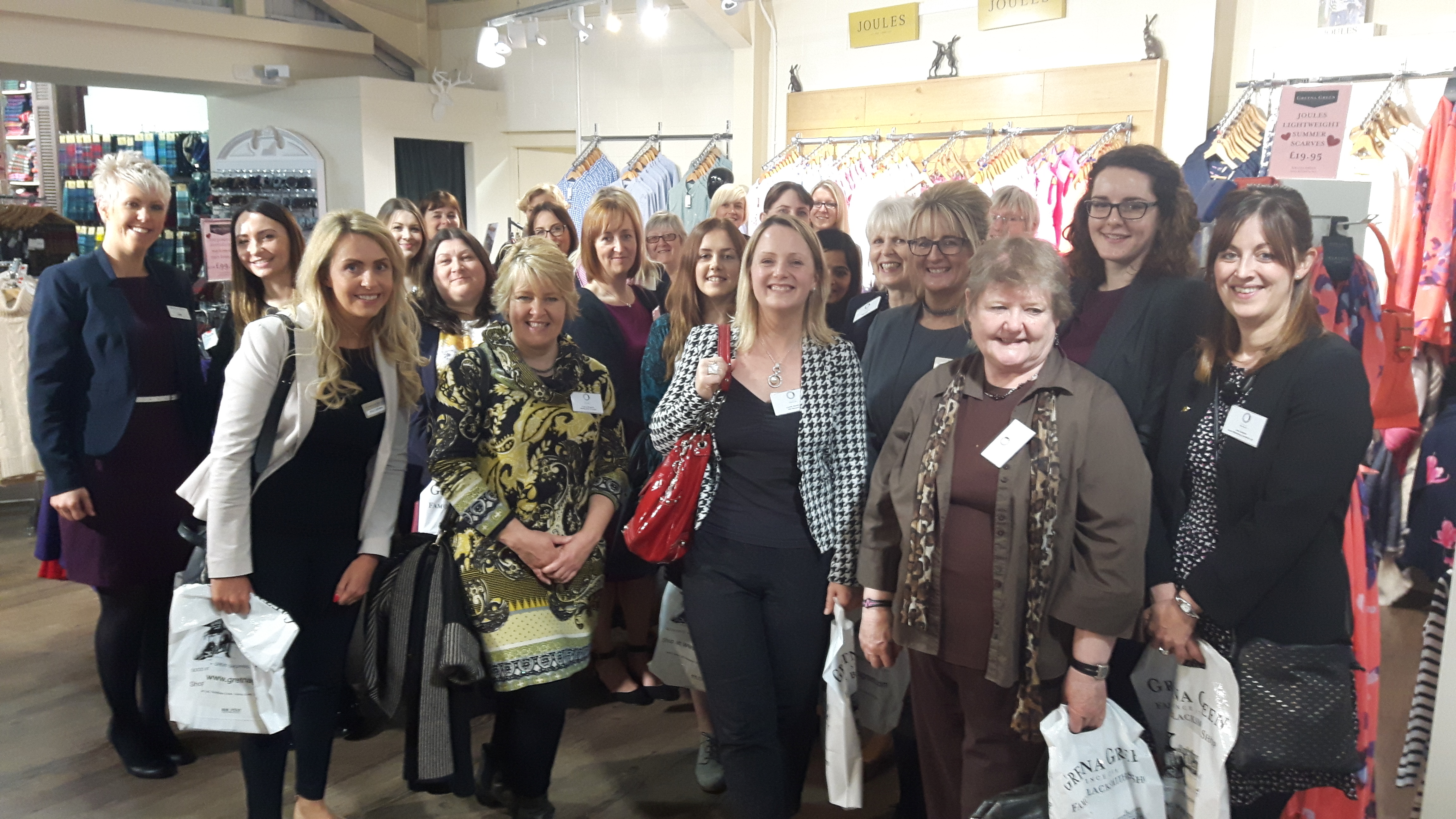 A group of ladies from Cumbria Chamber of Commerce made it their business to learn what Gretna Green is all about during a recent networking event held across the businesses owned by Gretna Green Ltd. A show round of the facilities at Smiths hotel started the day and an introduction to the history was followed by a visit to the retail features at Gretna Green Famous Blacksmiths Shop. The day culminated in a mocktail at Greens at Gretna and a final history lesson at the Old Toll Bar, plus coffee and cake.
The group of nearly 30 ladies, from a variety of businesses across the whole of Cumbria also enjoyed lunch at Gretna Hall, where they were given a sneak preview of the new suites at the hotel and the new look reception, which has kick started the long-term refurbishment of this 97 bedroom hotel recently bought by this local family business.
The visit was an eye-opener for the group , with many having never ventured to Gretna Green before, regarding the destination as a place for tourist and so not of interest to local people. Catherynn Dunstan of the Chamber was amongst the ladies and shared in their amazement. She explains: "You think that you know Gretna Green because of its fame as a run-away wedding destination but we could not believe what there is on offer nowadays. We were particularly bowled over by hotel facilities and more so the shopping potential. That was something none of us realised about the attraction. It may be a top tourist destination but the shops have so many great brands we all intend coming back to shop."
Following a whisky and gin tasting at the attraction the group all signed up to the Locals' Loyalty Card so that when they do return to visit the shops and the Foodhall they will have the benefit of 10% discount and free entry to the Gretna Green Story Museum.
Sally Gillespie, Business Development Manager for Gretna Green Ltd arranged the visit and is keen to arrange further familiarisation visits from local business and other groups keen to enjoy a great day out and learn more about modern-day Gretna Green: "We have been delighted by the response today and look forward to planning many more in the future. Getting people here is the greatest battle. Once they know what we have to offer they become our loyal friends."