Posted by Ami Brough - April 09, 2014
Many of you will instantly recognise this familiar face as Frank, one of our much loved Blacksmiths Guides! From greeting visitors to calming nervous brides and grooms, to performing blessings and taking tours around the exhibition, Frank wears many hats as part of his role. But who is this easily recognisable figure eagerly sought out by couples upon their return to Gretna Green and the Famous Blacksmiths Shop?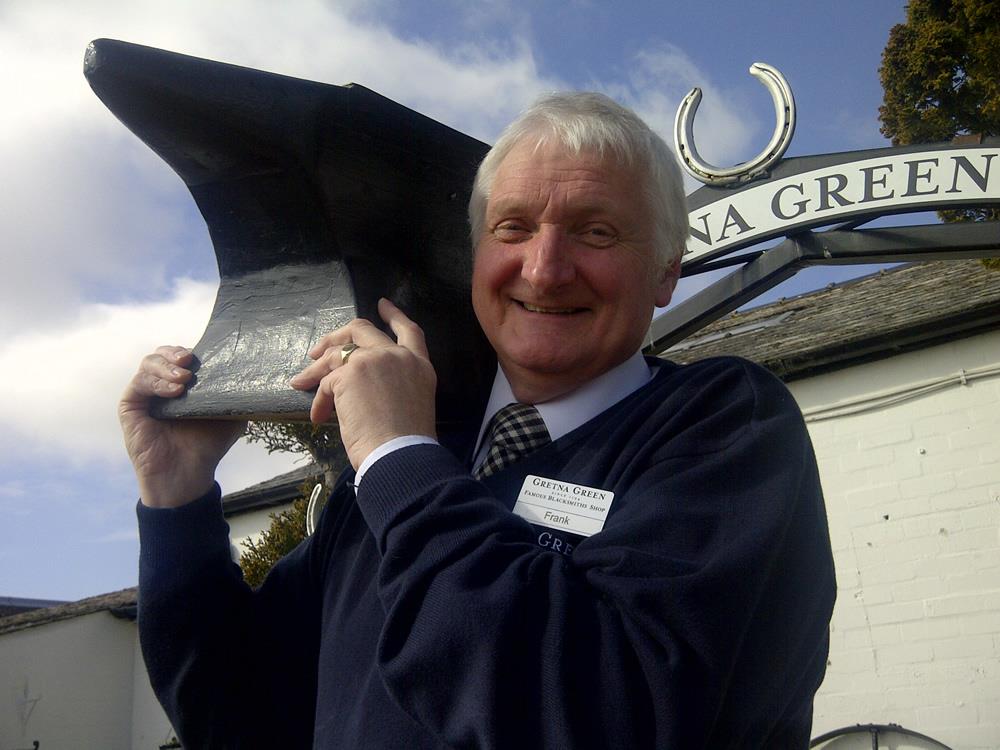 Frank joined us eight years ago after the former Blacksmiths Guide Jim mentioned there was an opening for someone in the museum...after shadowing Jim for three days, Frank thought it would be a job that he'd enjoy - and the rest is history.
Have you ever wondered what Frank gets up to every day? In addition to giving tours of the exhibition, calming bridal parties, greeting visitors, performing blessings and more, Frank plans the days and weeks ahead to ensure the Blacksmiths Shop runs smoothly and all of the Guides know about any special requests made for the following day. You can rest assured that if your wedding is coming up and you've made arrangements for something extra to be in place in the Famous Blacksmiths Shop, it will be ready!
Many of the couples who marry or have a blessing or handfasting in the Famous Blacksmiths Shop regularly comment on Frank's ability to make them feel calm, relaxed and special! Frank says interacting and having conversations with the many visitors to the Gretna Green Famous Blacksmiths Shop is the best part of his job!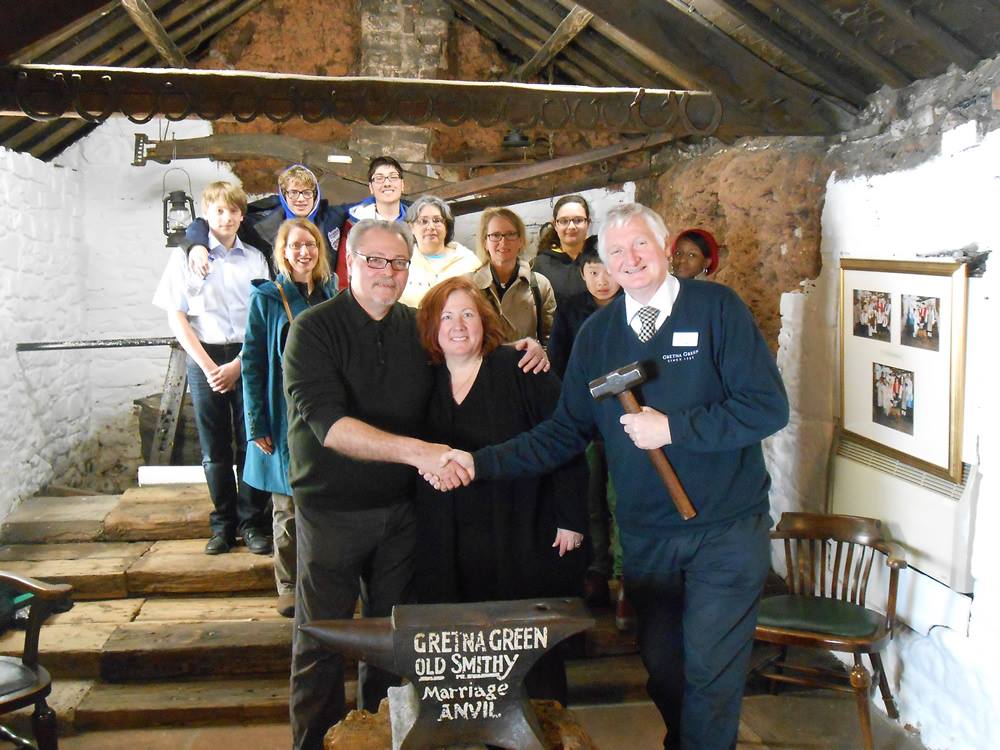 He "absolutely loves" his job - as you may know, Frank gets genuine enjoyment from meeting the people, from all over the world, who walk through the exhibition/museum doors whether they're visitors off the coach or a nervous bridal couple! He especially delights in the special interactions that he gets to have with wedding parties making them feel welcome, relaxed and, in the words of many a happy newlywed, "the only couple getting married that day"!
It's a point of pride for Frank that every couple receives personalised attention so that they are able to enjoy their special day. Do keep sending those wee cards and notes - they're up in the museum's office encouraging the guides and making every day very satisfying and worthwhile! And he's always very pleased to hear all those lovely comments left on Facebook!
Do you have any memorable stories involving Frank from your time here? Share with us on Facebook, Twitter and on here!