Posted by James McDonnell - November 10, 2023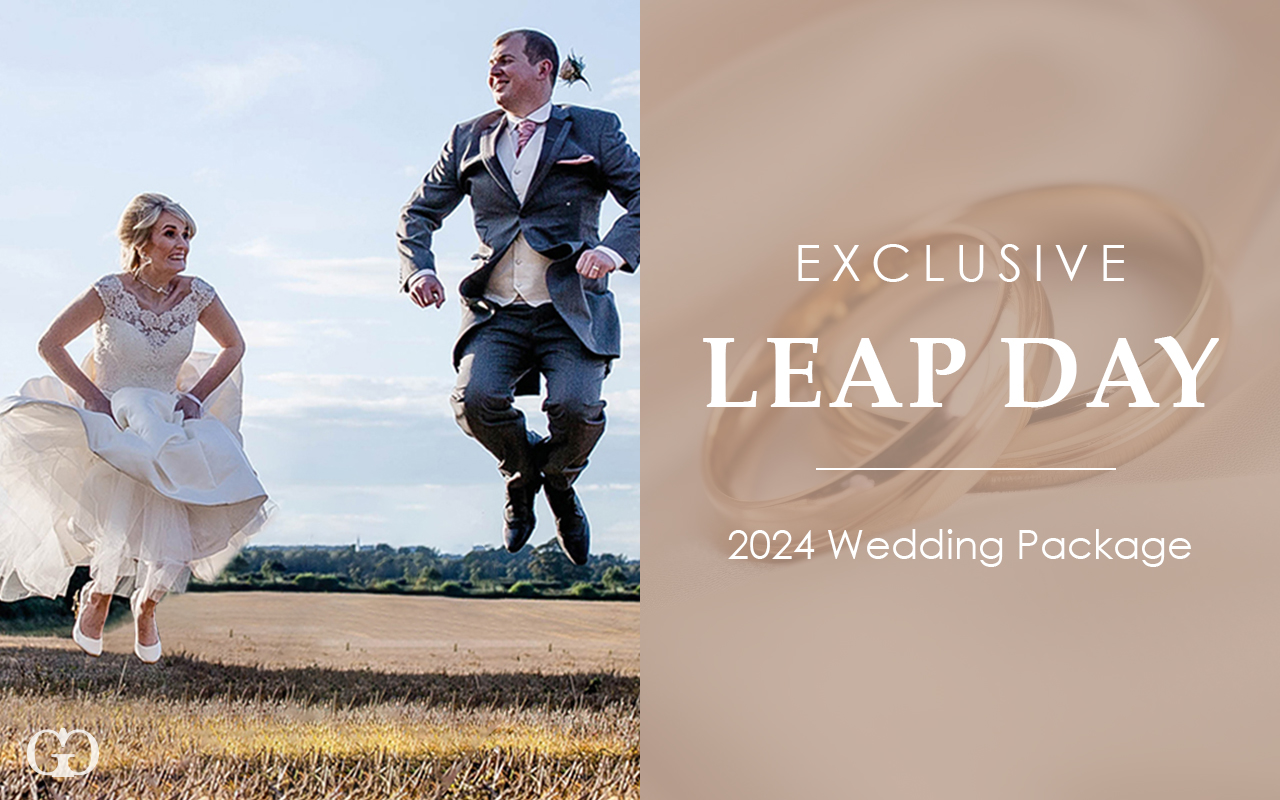 Experience the magic of a once-in-four-years celebration with our exclusive Leap Day 2024 Wedding Package in the romantic setting of Gretna Green. Celebrate your love story in a truly unique way by tying the knot on the upcoming Leap Day in either the Famous Blacksmiths Shop or the Gretna Hall marriage rooms. This exclusive Leap Day package offers the rare opportunity for an unforgettable experience for you and your betrothed.
Book Your Leap Day 2024 Wedding Today
Your Leap Day journey begins on the 28th of February at the heart of storied Gretna Green. Choose between our luxurious Smiths Hotel or historic Gretna Hall Hotel for your two-night stay. Whatever your choice, we can promise you an unforgettable experience in comfort and luxury, as you prepare for your big day.
On the 29th of February, exchange your vows in the iconic setting of the Famous Blacksmiths Shop or one of our historic Gretna Hall Marriage Rooms. Our full bespoke photography package ensures to capture every precious moment, with 16 professionally taken photographs presented in a carefully selected album for you to cherish.
As the newlyweds, enjoy a special Leap Day celebration dinner, complete with Champagne to toast to the lifelong journey you are embarking upon together. As your big day unfolds, revel in the delightful ambience and enjoy an evening's entertainment at your chosen hotel, then return to the comfort of your double room and find a bottle of sparkling wine waiting for you, setting the mood for a lovely romantic evening. Finally, kickstart your first morning as a married couple with a full Scottish breakfast prepared by our award-winning team of hotel chefs.
If you're looking for a unique wedding that only comes around once every four years, simply click here and find out more about our exclusive Leap Day 2024 Wedding Package. For further enquires please speak to a member of our Gretna Green wedding team, by calling us on 01461 536511 or email: [email protected].